News
Don't ask Michelle Wie about her putting stroke, because she isn't quite sure what it is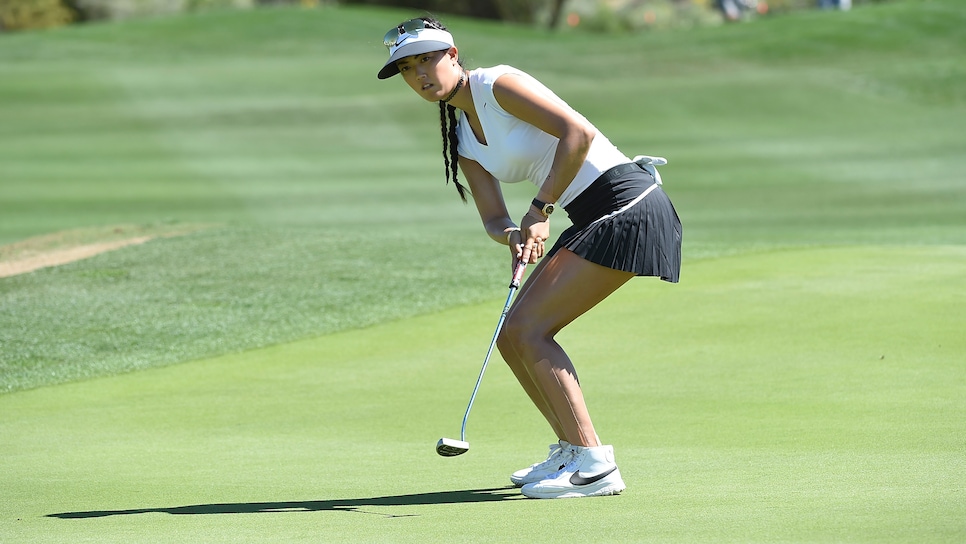 One of the biggest storylines from the first month of the LPGA season is the rejuvenation of Michelle Wie. The former prodigy has been in the competitive wilderness, not finding the winner's circle since the 2014 U.S. Open and logging just one top 10 the past two seasons.
However, the 27-year-old has regained a sense of formidability on the course, showing signs of life at the Australian Open and almost winning the HSBC Women's Champions. The catalyst for this revival lies in a revamped putting style, ditching the infamous "table-top" stance for something similar to a modified claw grip.
The new method continues to deliver results, as Wie fired a first-round 65 at the Bank of Hope Founders Cup on Thursday. Just don't ask her the fundamentals behind the new style. Or even how it works, for that matter.
"I have no idea," Wie said in Phoenix on Thursday. "At this point, I can't describe anything I do while I putt."
In her defense, we're also at a loss for words when trying to describe our putting stroke. Of course, we're not shooting 65s, either.
Wie enters Friday just one stroke back of the leaders.