Jackass
Here's a new one: Rogue donkey interrupts golfers' round, becomes TikTok famous
You have to expect the unexpected when on the golf course. We all know this. Anything can happen at any time and you have to be ready to hit any type of shot. It's what separates the wheat from the chaff, the pros from the joes, the ... I can't think of a third thing.
When braving the natural elements, all sorts of bizarre scenarios can come into play. A tree in the way or water to navigate around? You're going to have to make the best of it.
You can prepare and prepare, but Butch Harmon and David Leadbetter don't have any swing tips for when a donkey is next to the green on the sixth hole.
This TikTok from Logan McGeowan is precisely how we all should react when flummoxed by a spontaneous donkey when getting 18 in. There's some shock and excitement but mostly an insatiable need to pet the donkey.
Where'd the donkey come from? Is it part of the new LIV Golf event? Did a petting zoo owner have enough? We'll never know, but we hope the donkey paid its green fees.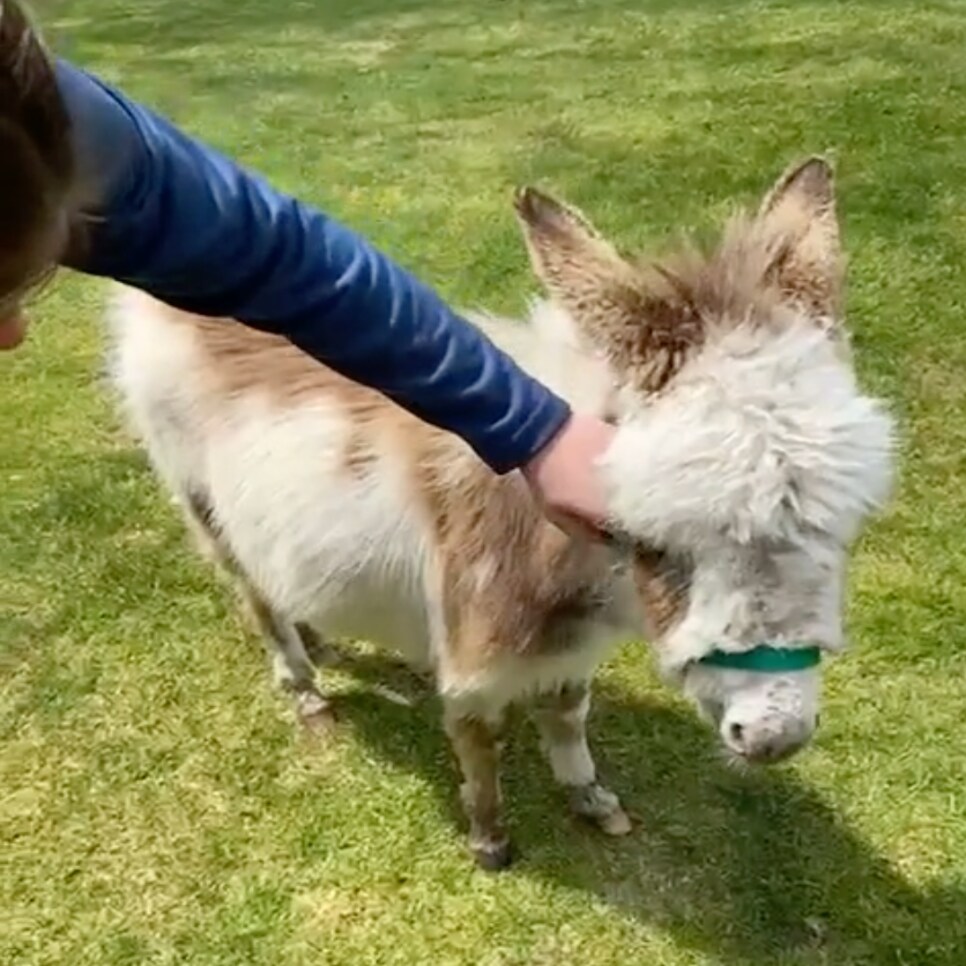 It's the matter-of-factness that really makes it all work. "There's a donkey on hole six." That's what's happening and that's all you need to know.
Solid questioning by whoever's on the other line of the phone as well. It's vital to make sure the green is alright. That's for when you putt around the alpaca.
Oh, also, this has little to do with the story, but I found this photo on Getty Images, and I'm not sure if I'll ever have another chance to use it in a story.
Let's read that description one more time. Two golfers at Columbia beside a donkey which is serving as a caddie.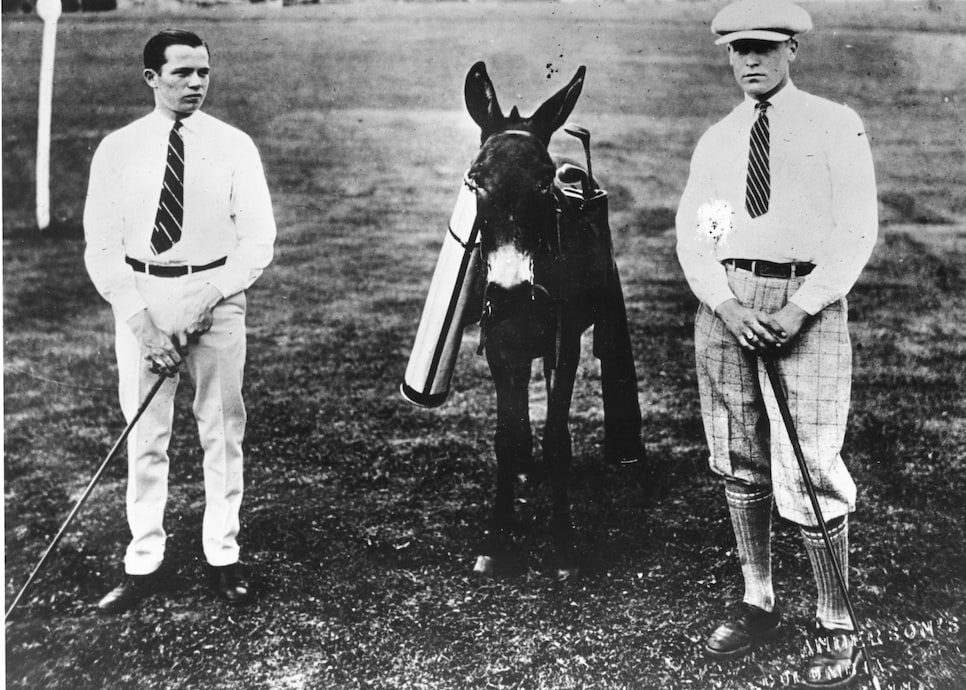 Two golfers at Columbia beside a donkey which is serving as a caddie.
Topical Press Agency