The Loop
Report indicates Donald Trump's Scottish golf courses have lost more than $30 million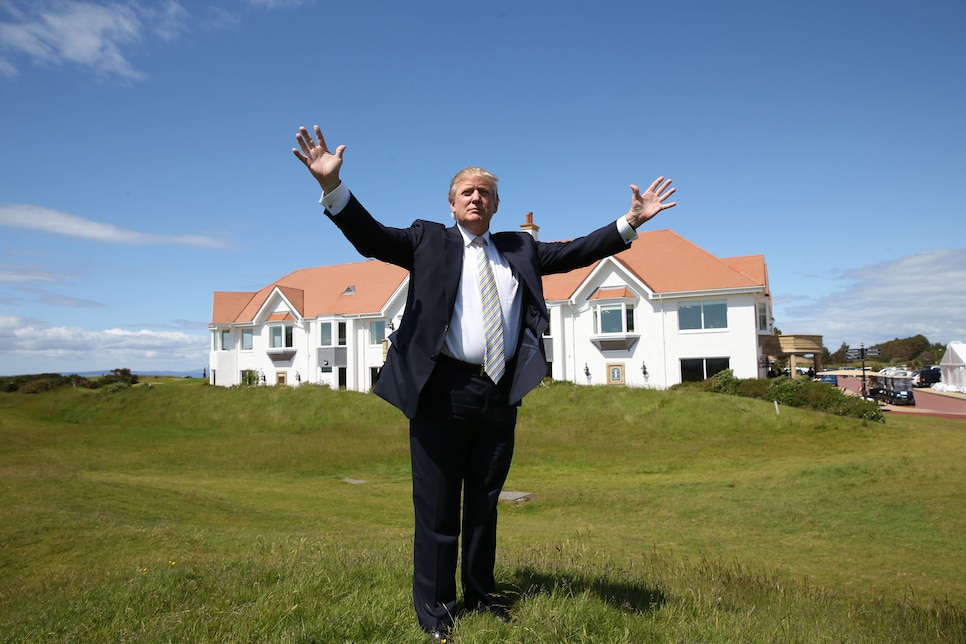 A report in The Guardian reveals that Donald Trump lost £26 million ($31.8 million) in 2014 and 2015 on his two golf properties in Scotland, Trump International Golf Links in Aberdeenshire and Trump Turnberry in Ayrshire. That figure, discovered in recent filings with United Kingdom authorities, allowed the Republican presidential nominee to avoid paying U.K. corporation tax. Additionally, according to The Guardian, the documents show differences between those accounts and filings Trump has made with the United States Federal Election Commission.
The newspaper states that Trump declared in U.S. FEC filings that Trump Turnberry generated $20.4 million (£16.6 million) in income in 2014, with Trump International Golf Links earning just north of $4.4 million (£3.6 million). However, his U.K. company accounts highlight losses on both courses in 2014: £3.6 million at Trump Turnberry and £1.1 million at Trump International. Last year's operating losses for Turnberry came in at £8.4 million. Moreover, Trump faced £2 million in losses in dollar-to-sterling currency exchanges last year; in 2014, that number was £3.1 million.
Part of the losses in these years may be explained by investments Trump and his companies have made in improving the properties. According to The Guardian, Trump has invested a total of £62.7 million in buying and refurbishing Trump Turnberry. Trump's son, Eric, in the filings states the expectation is that the property will return to profitability "in the short to medium term", according to The Guardian.
Trump, who has boasted his business prowess and acumen throughout his campaign, has lost money on Trump International Golf Links for four straight years, from 2012 to 2015, according to the Daily Record.