The Loop
Donald Trump to expand Scottish golf resort in Aberdeen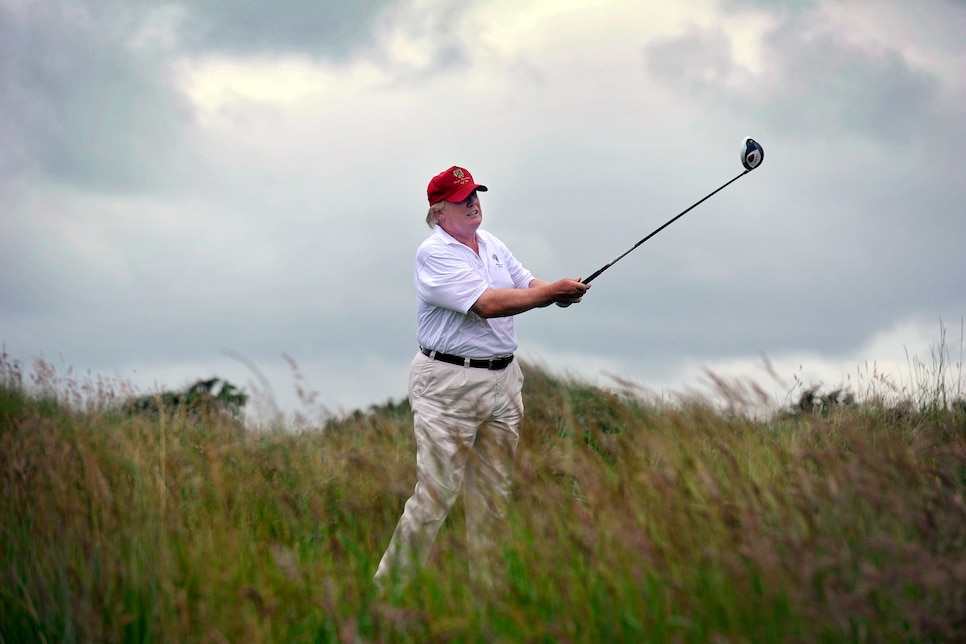 Donald Trump and his organization appear intent on expanding the Trump International Golf Links Scotland in Aberdeen. Local reports say that the Aberdeenshire Council approved a proposal that will allow a second 18-hole golf course on the resort.
Though the original proposal was sent in 2015, the announcement comes at a curious time. Last week, an attorney for the President-elect stated that "no new foreign deals will be made whatsoever" by Trump's businesses, in an effort to avoid conflicts of interest during his presidency.
However, a spokesperson for Trump said the Aberdeen expansion plans do not apply to this ban, as it is not a new foreign deal. "Implementing future phasing of existing properties does not constitute a new transaction so we intend to proceed," she said to the Scottish Sunday Herald.