News
Donald Trump protest, including banner flyover, planned at this week's LPGA event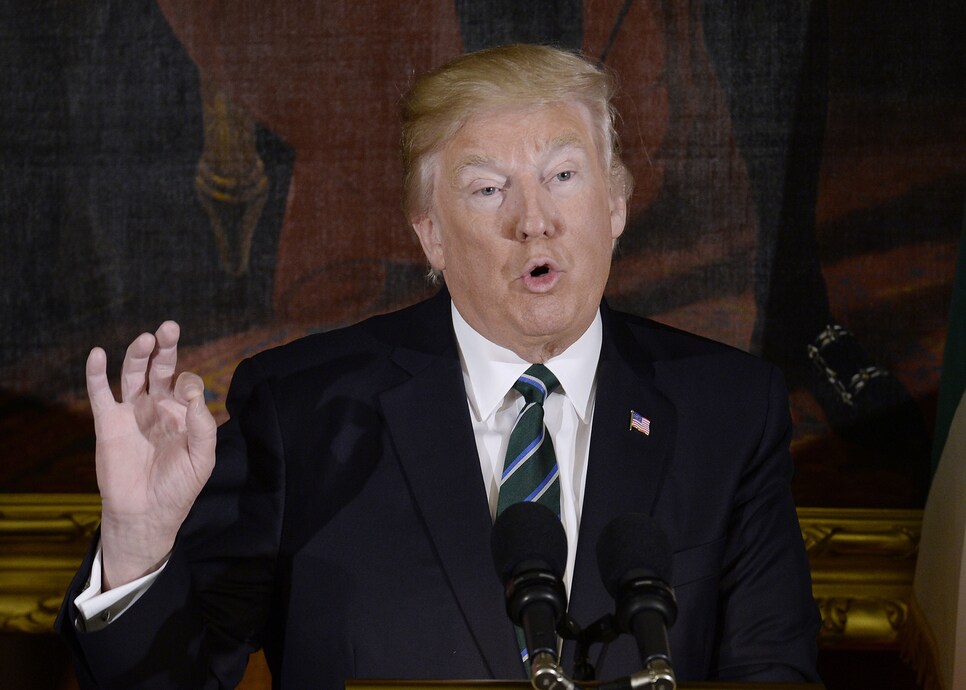 UltraViolet, the group that gathered more than 100,000 signatures seeking to move the U.S. Women's Open from Trump Bedminster this summer, is rolling out the next phase of its protest this weekend. The target is the LPGA's Bank of Hope Founders Cup in Phoenix, as UltraViolet intends to fly a banner over the Wildfire Golf Club with the slogan: "LPGA: Take A Mulligan. Dump Sexist Trump".
"By holding the U.S. Women's Open at Trump's golf courses, the LPGA is giving millions in revenue, free advertising and branding to Trump, a racist, sexist, sexual predator. That's deeply disappointing. The LPGA should not be rewarding Trump's bigoted brand and normalize his platform and policies that degrade women and divide our country," said Shaunna Thomas, co-founder of UltraViolet, in a press release.
The U.S. Women's Open is an official LPGA event, but it is not run by the LPGA but rather the USGA, which Thomas also did mention in her release.
"The USGA and LPGA need to send a clear signal to young golfers, including women, people of color, and people with disabilities that it stands against Trump's brand of hate, and for an inclusive strong future by moving the upcoming U.S. Women's Open from Trump National Golf Course."
UltraViolet also intends to protest outside the tournament's entrance.
This is not UltraViolet's first aerial protest at a sporting event. The group demonstrated against NFL commissioner Roger Goodell in 2014 following a string of domestic-abuse incidents involving football players by flying banners over stadiums.
The LPGA did not respond to a request for comment.
UPDATE: On Friday, the LPGA released a statement regarding UltraViolet's planned protest.
"The LPGA respects the freedom for individuals and organizations to express their own views. As the world's leading professional golf organization for women, the LPGA is committed to our mission, to create opportunities for the best female golfers in the world to showcase their talent. As a global tour and membership, we try not to let politics get in the way of their opportunities.
"Regarding the U.S. Women's Open, the USGA—not the LPGA—owns and operates the event and we are delighted to have so many of our LPGA members qualify to participate each year. When it comes to decisions regarding venue, purse, TV, etc., those are solely made by the USGA. We respect and support the decisions made by the USGA on this matter."