The Loop
Don Johnson is gonna love these new Vice-inspired Miami Heat jerseys
Nike isn't off to a particularly great start as the NBA's uniform supplier. The jerseys have torn easier than Janet Jackson's blouses, the designs have been quarter-assed at best, and they skipped Christmas altogether. The ace-up-the-sleeve was supposed to be the City Edition uniforms, but those rolled out last month with templates like this and, well, yeah...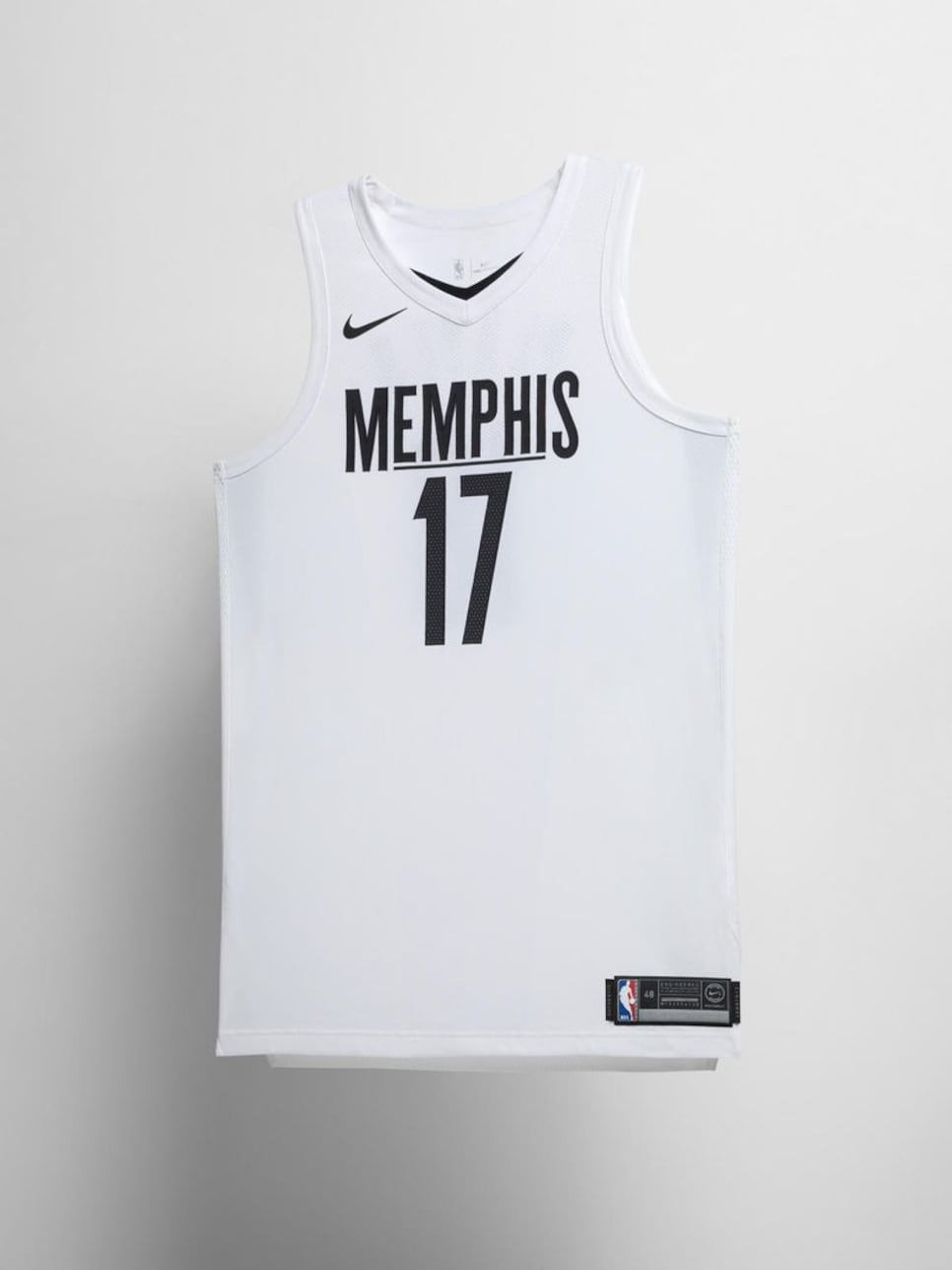 One team (mercifully) absent in that initial batch, however, was the Miami Heat. For no specified reason, one of America's most aesthetically distinct NBA markets was left hanging, wondering what fresh sartorial hell Nike had waiting for it. But on Tuesday, nearly a month after the first wave of City Editions, the world finally got a glimpse of the Heat's new alternates and, suffice to say, they were worth the wait: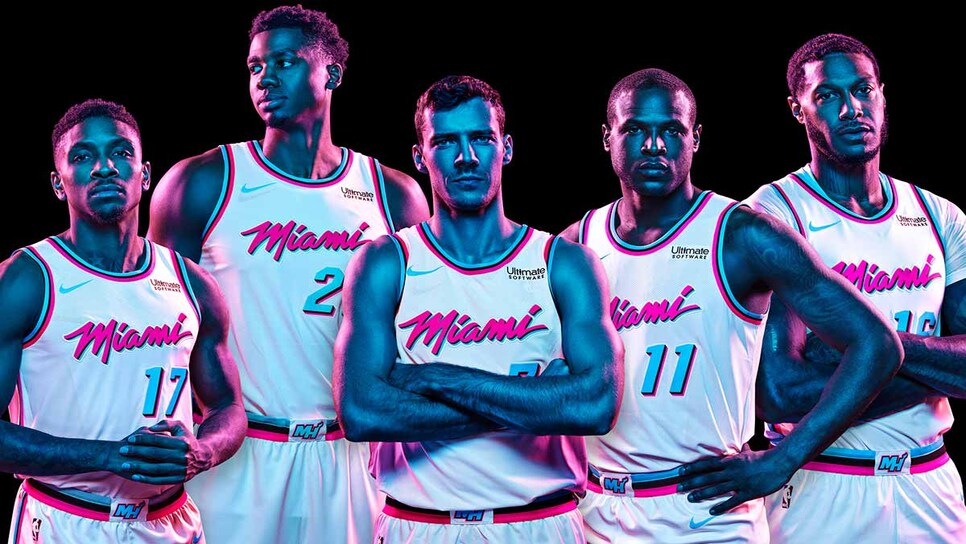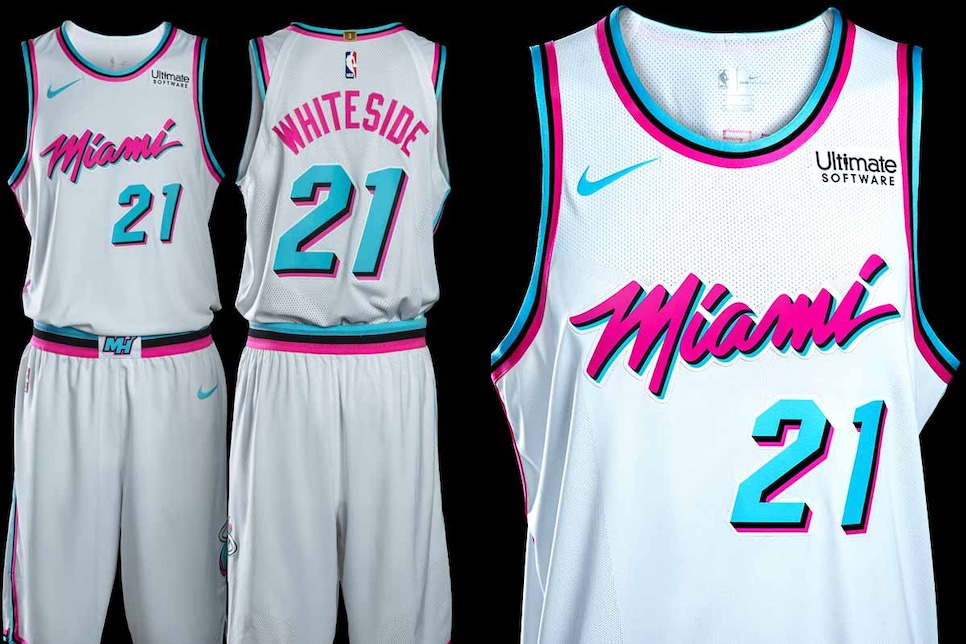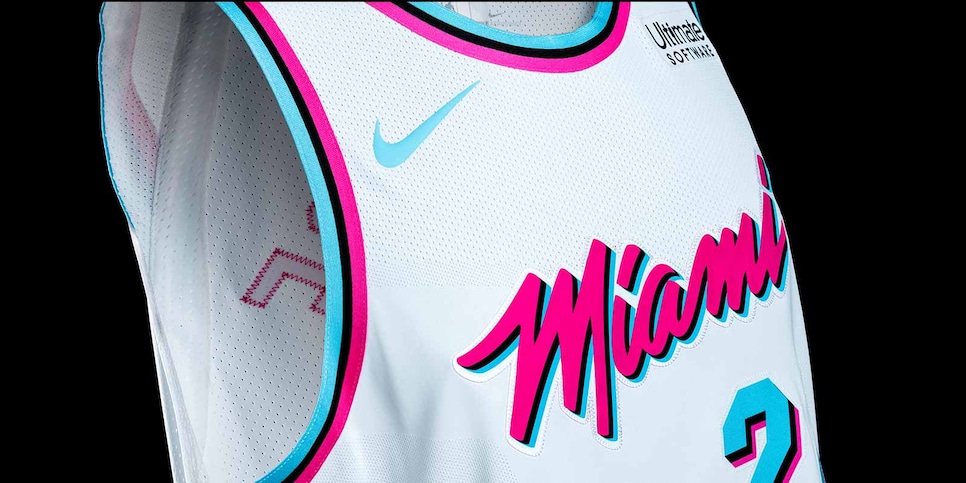 Inspired by the city's long love affair with neon-soaked nightlife, these retina-searing beauties are unabashedly, authentically Miami, harkening back to a golden age of pastel sport coats, designer drugs, and Dan Marino. Boasting the Heat's original 1988 silhouette, the so-called "Vice" uniforms replaces the team's traditional red-on-black palette with Blade Runner Crayon colors like "laser fuchsia" and "blue gale," helping to bring the classic Miami Arena script back to glorious, glowing life.
So far the reactions to the Vice edition—at least judging by the use of fire emojis in The Loop Slack channel—have been overwhelmingly positive, buying Nike some much-needed time with the NBA's rabid horde of fresh-obsessed fashion snobs. They're still one bad St. Paddy's Day Celts jersey away from a total mutiny, but for now, let's all kick back and enjoy the South Beach sunshine while it lasts.