The Loop
Does Warren Buffett's business success stem from playing golf?
On Monday morning, ESPN business reporter Darren Rovell tweeted out a picture of Warren Buffett's high school yearbook page. There's a picture of the future billionaire along with perhaps the biggest understatement of all time when it lists his plans of being "a future stock broker."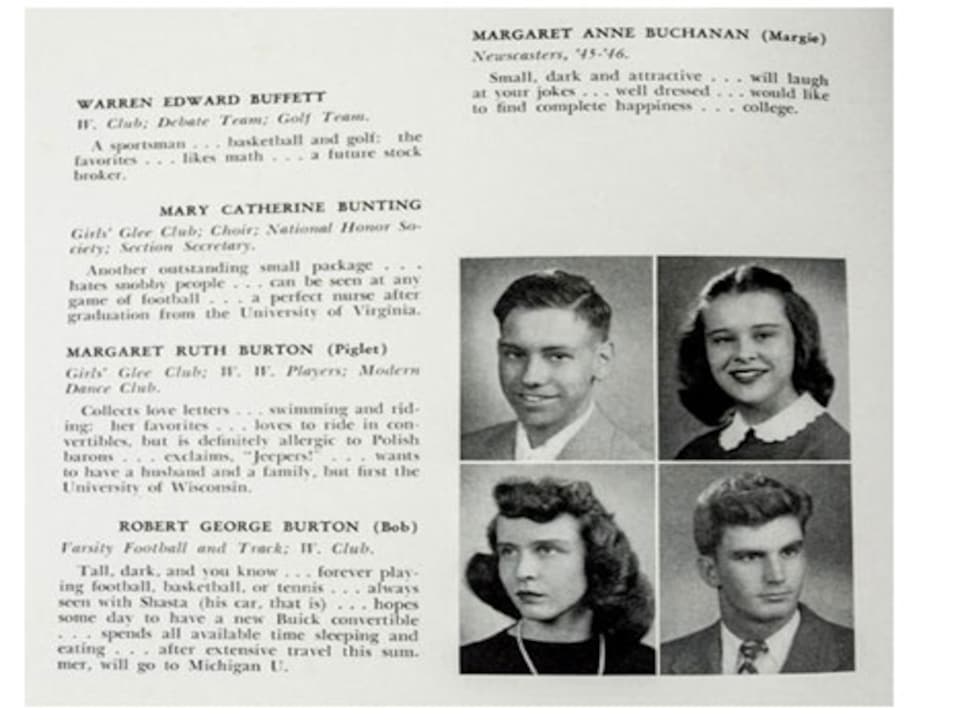 In case you can't read the fine print at the top, left-hand corner, Buffet is also described as "a sportsman" and a member of the golf team. Although that accomplishment is listed behind him being a member of the W. Club (huh?) and the debate team, his golf is what we're focusing on.
Since then, the CEO of Berkshire Hathaway hasn't been as successful on the golf course as he has been in business, but in May 2012 Buffett made made golf news when he said if he were running Augusta National Golf Club he'd allow women members. That August, the club admitted its first two female members: Condoleezza Rice and Darla Moore. It's hard to imagine the comments from Buffett, an Augusta member himself, didn't hurt their chances of getting in.
What's the lesson here? Warren Buffett is a great guy and a great investor -- and it's all thanks to him playing golf. At least, that's our story. So, rejoice all you high school golfers out there who plan on being "future stock brokers." You're in good company.