The Loop
Does Lydia Ko need New Zealand taxpayer subsidy to fund Olympics pursuit?
New Zealanders are undeniably proud of Lydia Ko, 17, who won the Swinging Skirts LPGA Classic on Sunday. She seems destined to represent her country and contend for a medal in the 2016 Olympics, too.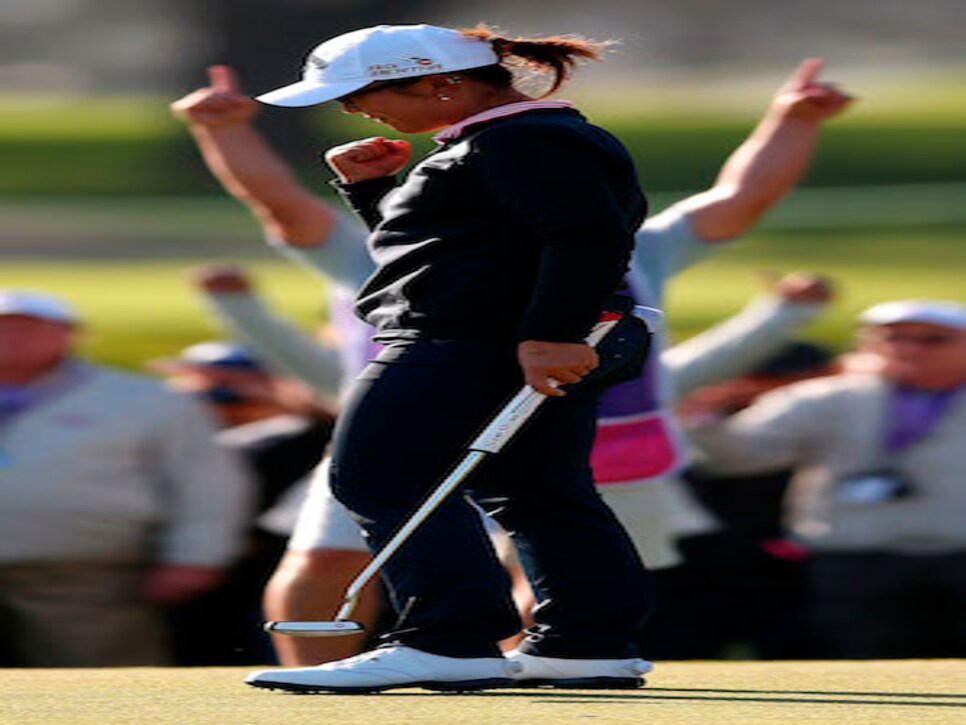 But not all the Ko news there has been positive, as she has became entangled in an Olympics controversy apparently not of her own doing.
High Performance Sport New Zealand doles out government subsidies to elite athletes' with Olympic ambitions to help fund their Olympic pursuits. Last year, Ko, while still an amateur, reportedly received nearly $160,000 to support her golf pursuit, which included vast international travel.
Now, Ko is a professional and already is earning substantial sums of money, including $505,212 on the LPGA this year, and another $166,000 in two tournaments she played after turning professional late in 2013. Endorsement income no doubt has pushed her earnings beyond $1 million in six months.
New Zealand Golf, meanwhile, has applied to High Performance Sport NZ for another subsidy on behalf of Ko, one worth nearly $180,000, and it apparently has the organization's blessing.
"We support athletes and teams from targeted sports who can win on the world's toughest sporting stages," Alex Baumann, chief of High Performance Sport NZ said in a recent letter to newspapers there. "Lydia Ko meets our criteria and we'll continue to work with New Zealand Golf to increase her chances of winning a medal in Rio."
"Yesterday's victory came with Ko caught up in a wrangle over whether she should continue to receive taxpayer funding to bankroll her Rio Olympics campaign," the newspaper wrote.
"The point where she becomes fully self-sustained and able to fund and manage her own development is not very far away," Dean Murphy, chief executive of New Zealand Golf told the Herald. "[Yesterday's] result obviously brings that forward some distance."
Not very far off would seem to be now.