The Loop
Does Foley teach Stack & Tilt?
Sean Foley has been coming under tremendous scrutiny recently, as Tiger Woods' progress with his new swing seems to be a two-steps-forward, one-step-backward process. But it's not just the barrage of tweets from Tiger's former teacher, Hank Haney, that is getting a lot of attention. It's also an all-out frontal attack from the anti-Stack & Tilt forces out there among a number of golf instructors. Foley says his skin is thicker than an alligator's, but calling him Stack & Quack would be hard for anyone to take.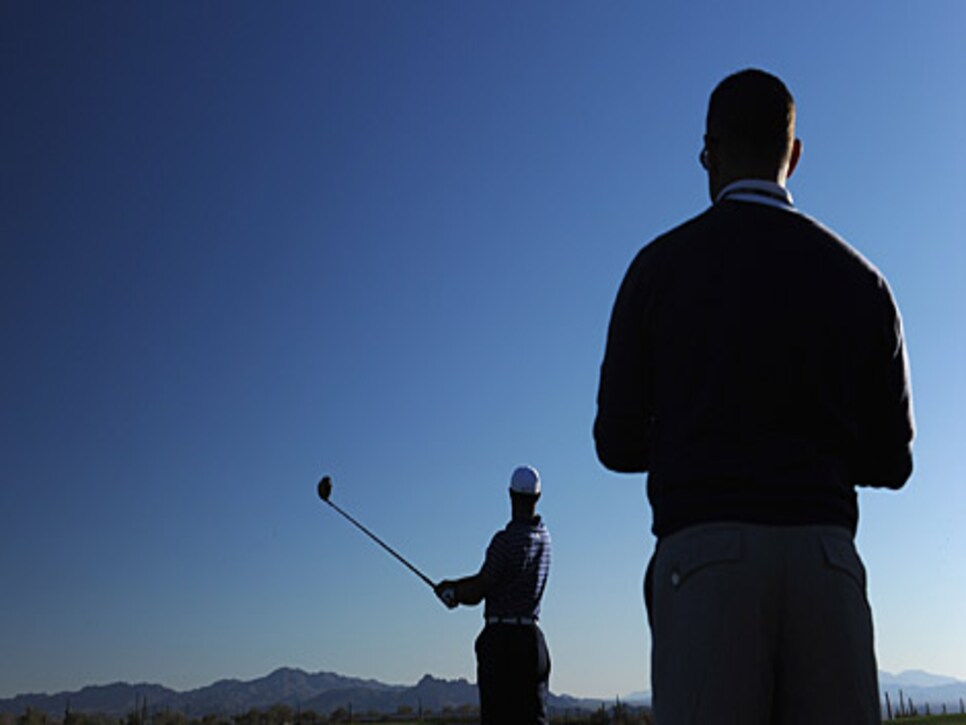 Sean Foley, shown here with star pupil Tiger Woods, has been forced to defend criticism that he has stolen concepts from Stack & Tilt. Photo by Getty Images
There are some common threads between Stack & Tilt and Foley's swing philosophy, and Tiger is definitely more centered throughout his swing under Foley's tutelage. But to say that Foley teaches the method as advocated by Mike Bennett and Andy Plummer is not accurate.
If you want a closer look, [check the article that appeared in the September 2010 issue of Golf Digest](http://www.golfdigest.com/golf-instruction/2010-09/photos-stack-tilt-sean-foley#intro) and see for yourself. Next week we'll hear from Bennett himself, as well as other prominent players and teachers, on whether Stack & Tilt is good or bad for tour pros and average golfers. If you'd like me to consider your thoughts about Stack & Tilt in an upcoming blog, please feel free to comment here. I'd love to hear from you.