The Loop
Does Bubba Watson's Travelers commitment affect his Olympic participation?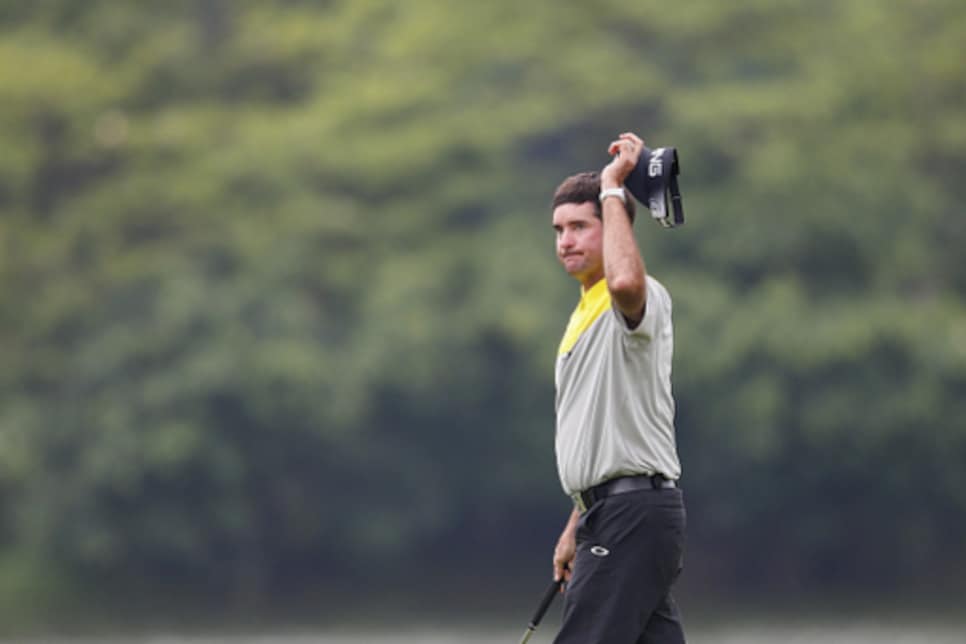 On Wednesday, the Travelers Championship announced that Bubba Watson has committed to play in this year's event. On its own, this shouldn't come as much of a surprise considering Watston is the tournament's defending champ and he picked up his first PGA Tour title there in 2010. But throw in this year's Olympics, and Bubba's summer travel schedule becomes a bit more hazy.
The Travelers is scheduled for Aug. 4-7, which is the week before the men's golf competition in Rio (Aug. 11-14). However, the Olympics' Opening Ceremony is Aug. 5, the same day as the second round at TPC River Highlands.
That means Watson's loyalty to the Travelers doesn't preclude him from playing in the Olympics, nor does it limit him in getting acclimated to Rio's new golf course. In theory, Watson could fly Sunday night and have three days to prepare on site in Brazil before going for the gold. But the two-time Masters champ's absence from the Opening Ceremony would be quite noticeable considering the small size of the U.S. male golf contingent going -- not to mention, the attention over the fact that this is golf's first time as part of the Games since 1904.
Watson is currently No. 4 in the Olympic Rankings, but second to Jordan Spieth among Americans, meaning he's in good shape to make the team. The U.S., which is currently the only nation with four qualified male golfers, can send a maximum of four players to the competition.
Several golf stars, including World No. 7 Adam Scott, have already pulled out of the Olympics due to a busy schedule and/or the Zika virus. However, Watson, has been effusive when discussing the competition.
"I would say it would be a little bit bigger than a green jacket," Watson said last fall. "It's more rare. The game of golf hasn't seen it in years."