News
Do tour pros really need swing coaches, anyway?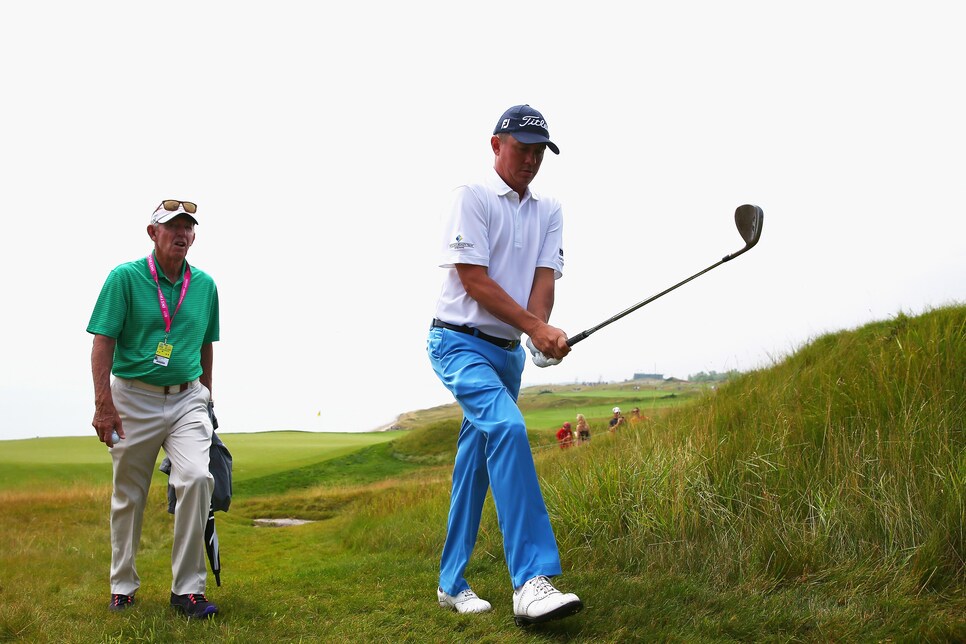 As the evolution of the modern golf swing has tended to discourage eccentricities, it has also increased suspicions that today's players are becoming less self-reliant. It's no accident that the odd curves in the swings of Jim Furyk and Bubba Watson—the former, whose only teacher has been his father, the latter entirely self-taught—belong to players who like to work alone.
They follow the tradition of Moe Norman and Lee Trevino, both funny-looking swingers who were amazing ball-strikers—and absolutely allergic to the swing advice of others. Of course, in the old days even classic swingers like Sam Snead pretty much eschewed instruction.
So it was interesting to learn at last week's Honda Classic that Adam Scott, the owner, by unofficial acclimation, of the most aesthetically pleasing swing in the game today, has gone Old School and hasn't worked with a swing coach for more than a year.
These days, it's generally assumed that the prettier the swing, the more a swing coach is behind it. Scott's combination of club speed and textbook technique would suggest a sensitive Ferrari that requires an ever-present mechanic to keep it tuned. But right after deciding to split with Brad Malone, who in 2009 succeeded Scott's former long-time coach Butch Harmon and played an important role in the Aussie's victory at the 2013 Masters, Scott won back to back at Honda and Doral in 2016.
"I don't work with anyone on my swing," the 36-year-old defending champion said before the Honda. "The plusses are pretty simple. I only argue with myself about it. … I use my phone a lot more for videoing these days. That's really about it at the moment. I try not to ask too many people little things because I think that can lead to problems. So until I have some real issues, I'm just going to leave it that way and keep it as simple as I possibly can. I think that's a nice way to be with the golf swing."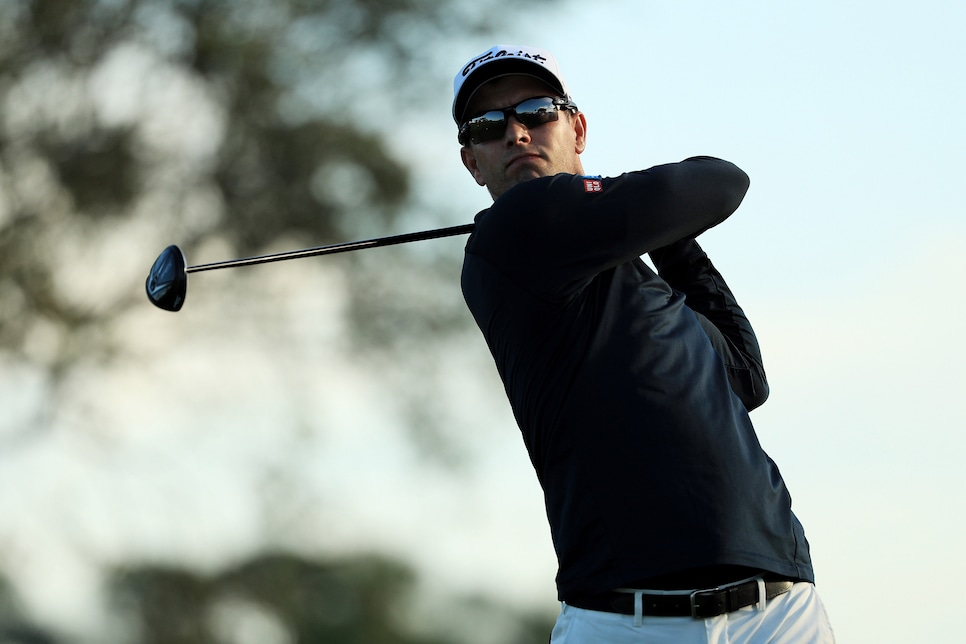 And then, aware that elaborating on his public admission would only bring complication, the affable Scott said firmly, "That's about it. That's where I want to leave it for now. I don't want to go any further."
The phrase "own my swing" has gained popularity since Tiger Woods used it in 2005 to justify his move from Harmon to Hank Haney (and later to Sean Foley). Lydia Ko repeated the phrase as she switched this winter from David Leadbetter to Gary Gilchrist. Owning it has become a kind of Holy Grail, most frequently associated with Ben Hogan and the aforementioned Trevino and Norman.
To traditionally minded observers, innovations such as TrackMan and advances in specialized coaching cause players to be less self-aware, unable to self-correct and too focused on technical perfection to ever truly own their own games. When Arnold Palmer, in a 2013 commercial, urged golfers to "swing your swing," it resonated as a rebuttal to the modern fixation with technical proficiency. And here's what Jack Nicklaus said about it in the foreword to the just-released book about Bob Toski, The Elegant Mouse, in which he compared the 90-year-old instructor to his own teacher since boyhood, the late Jack Grout.
"They both had the gift of imparting to their students the ability to believe in themselves," Nicklaus wrote. "They wanted you not just to develop your skill, technically, but to understand who you are, what your abilities are, and be able to identify and fix your flaws without them by your side. I have said many times that this was the greatest lesson Jack Grout ever taught me, and I believe it is critical to the maturation of a golfer."
No doubt Nicklaus is right, although a promising young golfer in 2017 undoubtedly faces more and probably better paths to chase the proverbial perfect swing. And while "owning it" is nice, what if what is owned is physically limiting? Maybe imposing what is founded in science, even if it isn't natural to that player—in effect "renting"—is a better way to go.
Long-time instructor Chuck Cook works with Jason Dufner, the 2013 PGA champion renown for his TrackMan numbers and the "laser shows" he can put on with his iron game. "There is over-coaching and making things too complicated, but in general, working alone usually creates new problems," Cook says. "Without another set of eyes, it's difficult for a player to know to know exactly where he is in his swing. From there, he usually takes a wrong direction."
Venerated sports psychologist Bob Rotella is of two minds on the question of self-sufficiency versus more coaching.
"I don't think any golfer is totally self-reliant," Rotella says. "Most of them work with a teacher. There's no denying that a big piece of this game is that you have to learn the skills, and coaches help with that. But then you have to learn to go out on the golf course and trust it and play golf, and the week of the tournament, that's done alone.
"On the other hand," Rotella continues, "depth of competition is driving more coaching. Just like in football the coaching staffs are getting bigger and bigger, golf has more coaches. The more money players make, the more they can hire specialists to help them in specific areas. The truth is, there aren't many people who can figure it out on their own. So golfers have to find that happy balance."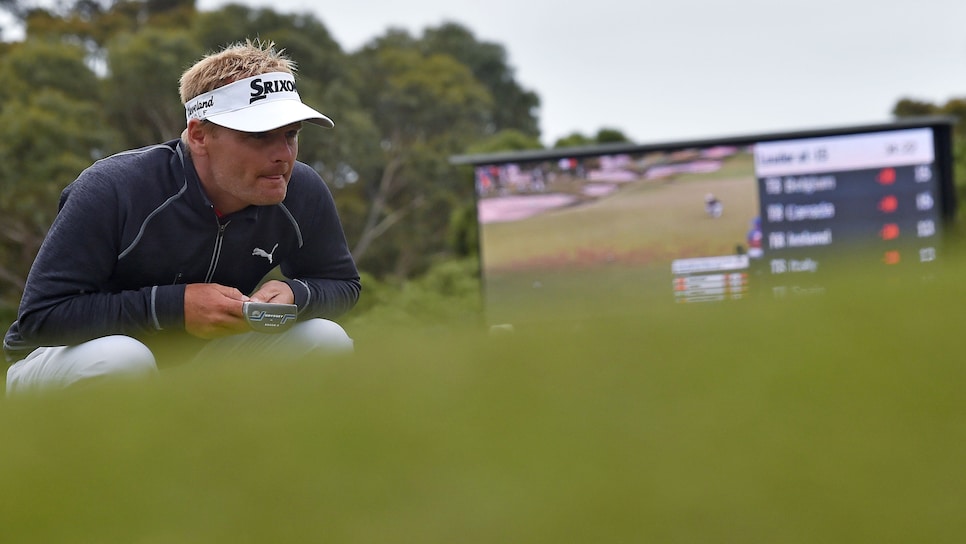 Danish pro Soren Kjeldsen has a swing that by tour standards is eccentric, a handsy action that makes his slight 5-foot-7 frame seem even more cramped in comparison to his mostly willowy peers. But at 41, Kjeldsen (above) has been good enough to win four times on the European Tour, including the 2016 Irish Open. And last year he had two top-10s in majors as he finished the year 58th in the world. For him, like Scott, finding the happy balance meant eschewing instruction for awhile.
"After reaching 31 in the world in 2009, I lost my feel for my swing," Kjeldsen explains. "I saw my coach, and I saw other coaches as well. And everything they said was good, but I didn't feel it. I found out my swing wasn't mine. And they couldn't give it to me. And my conclusion was that I need to sort this out myself. I became more independent than ever, but it probably took me all the way to the beginning of 2015 before I got back. I will still get lessons now, but maybe only two or three times a year. The last two years have been great."
And what did Kjeldsen learn?
"I've gotten much more away from right and wrong, and more about what I feel during the swing," he says. "And that if a player finds a way to get his swing working, even if it isn't perfect, an instructor shouldn't be all over him to change. If your swing isn't yours, you will play a lot and travel a lot and one day someplace you'll hit a bad shot and have a bad round, and you don't know what to do. And if you don't, you won't survive.
"What I feel like now is that it's my swing. I'd love to swing it like Adam, but that's not me."
Of course, the man who does swing it exactly like Adam Scott is also, like all golfers, in search of himself.