News
Do Tiger Woods' progress, history at Bay Hill portend a ninth victory there? Not so fast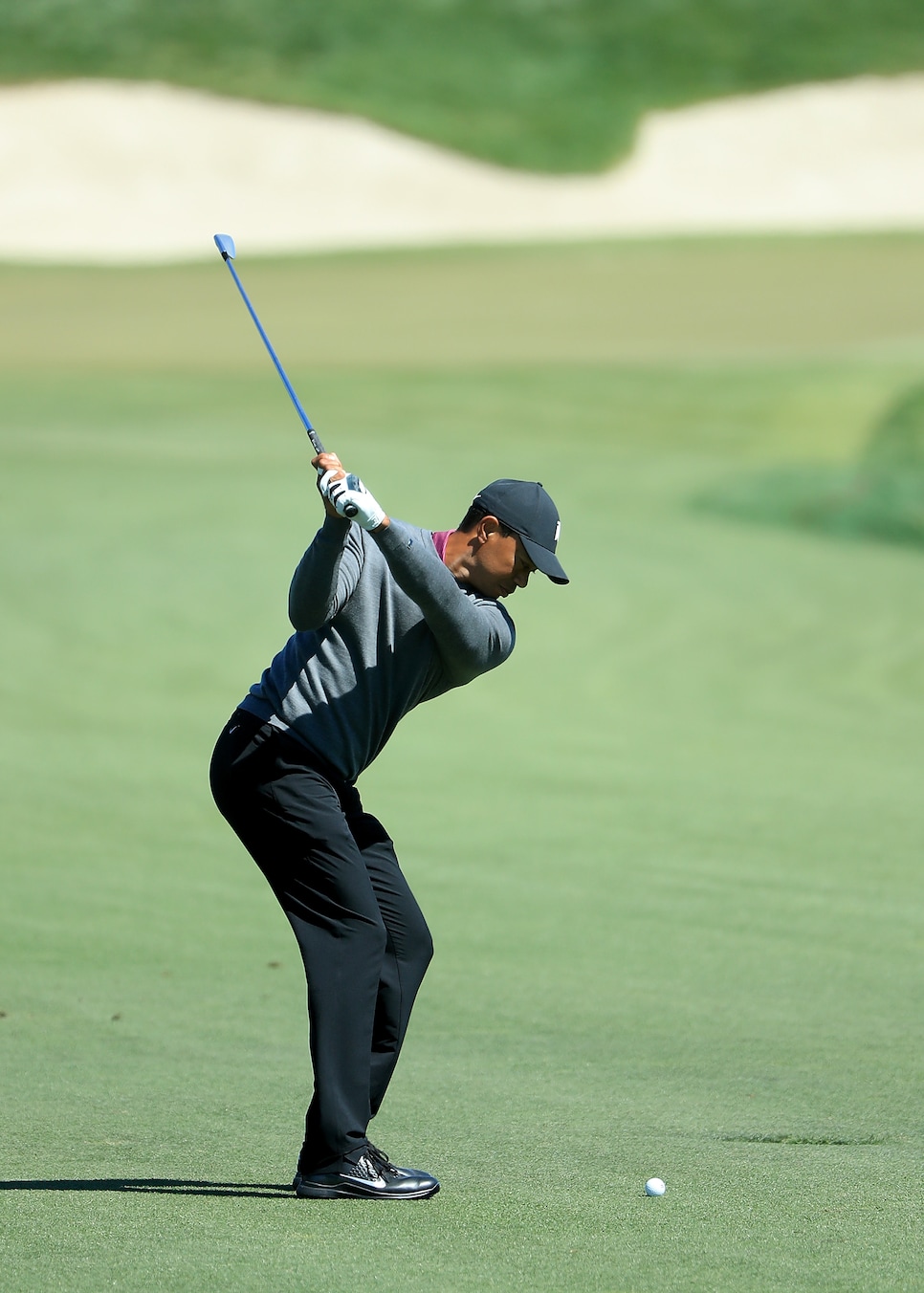 ORLANDO – Tiger Woods exudes a palpable lightness of being these days that is both disarming and impenetrable. At least for now.
As he prepares to make his first start in five years in the Arnold Palmer Invitational, an event he has won a record eight times, Woods is riding a high from his runner-up finish in last week's Valspar Championship, continuing a progression of improvement – and a swift one, at that – in his comeback from spinal fusion surgery last February.
Of course, with his brightening prospects comes a brighter spotlight – if that's possible – and heightened expectations, especially at an event where he has enjoyed unparalleled success. Woods has dominated on the Championship Course at Bay Hill Club, and a ninth victory this week would break a tie with Sam Snead (and himself) for the most PGA Tour wins in a single tournament. He also has won eight WGC-Bridgestone Invitational titles at Firestone Country Club in Akron, Ohio.
Given what transpired in his first appearance at the Valspar Championship in nearby Palm Harbor, Fla., another victory at Bay Hill seems almost assured, if not inevitable. If only it were that easy. One person definitely unconvinced is Woods.
"Just because I won here eight times doesn't mean I'm going to win this week automatically. I've still got to do the work," Woods, 42, cautioned during a Tuesday news conference that followed the announcement that he will serve as captain of the 2019 U.S. Presidents Cup team. "I've still got to go through the process of getting myself in position. But I understand this golf course. I've played it under so many different varying conditions."
He certainly understands how to win here, capturing the 1991 U.S. Junior Amateur before he went crazy eights in this tournament. In his 17 previous starts, including once as an amateur, Woods' stroke average is 68.363. His eight victories include a streak of four straight from 2000-03, and he won his last two starts in 2012 and 2013 before injuries robbed him of reps. In those intervening years he missed a chance to spend time with Palmer, who died in 2016.
That weighs on him. On Wednesday after his pro-am round, he conducted an interview in Palmer's office, located over Bay Hill's locker room, and then he sat in Palmer's desk chair and signed flags for charity, mimicking a practice that the late legend undertook for countless hours. His mood was somber. He patiently signed everything put in front of him.
That lightness of being thing.
He recalled the more special moments with Palmer at Bay Hill in one sweeping stream of consciousness, saying, "Yeah, to be able to win this tournament, and to have Arnold there and to shake his hand and for him to give me a big hug and a couple times he says, 'I called it, I knew you were going to make that putt.' And it was little things like that, sharing jokes with him out there on the green, and he and I laughing. Those are moments that, unfortunately, I'll never have [again], but I have those memories."
He's been having some moments of late on the golf course again – no surprise to his peers. "I mean, we keep saying like it's surprising but it's not; it's Tiger Woods, for God's sake, you know what I mean?" said Jason Day, who has become a confidant of the former World No. 1.
And yet, apparently, his swift ascension isn't fast enough to satisfy some corners of the golfing cognoscenti. Woods' decision to hit an iron off the tee on the 72nd hole of the Copperhead Course at Innisbrook Resort last week has emboldened the second-guessers. Woods needed a birdie to tie Paul Casey, but his club choice left him a long, uphill second shot into the green. He left a sizable birdie try two feet short.
"Yeah, I understand their point," Woods allowed while explaining why his 2-iron gave him the best chance to make birdie. "I figured if I hit the ball in the fairway, iron game, get it somewhere around pin high and a little bit left of the flag and let's bury a putt. That's what I tried to do. I didn't do it."
Yeah, that's not good enough for the peanut gallery expecting Tiger Woods to be, well, Tiger Woods, even though he is still rediscovering how to be Tiger Woods. Of which he felt the need to remind everyone.
"For people to look at it in that perspective [second guessing him], versus look at where I have come from in just a short span of time and how I battled to get to this point, I implore them to look at it more that way," he said. "That's how I'm looking at it because as I was alluding to earlier, I didn't really know if I could be here again, and the fact that I'm here again, it's been a lot of hard work to get here."
Here being not just playing but contending again. Here being one of the betting favorites for the Masters Tournament that begins in just over three weeks, a remarkable development. Here is being far removed from the debilitating pain that prevented him not only from competing but also enjoying everyday things.
Winning this week would give Woods, a 14-time major champion, 80 PGA Tour titles. But he is not ready to think about it. That's not to say he isn't ready to win. But in a way that concept obscures the big picture, detracts from his ability to gauge and digest his improvement.
"I would just have to say, just enjoy this," he said when asked if he had yet allowed himself to start expecting to win. "To go from not knowing whether or not I will ever be able to play the game again to I might be able to play maybe at the tour level, [to] actually I might be able to make a couple of cuts, [to] well I might be able to possibly get myself into a mix … oh, I'm in the mix. And so there's a process and an evolution to it and it's been quick, but still I have to say just to enjoy all of this, because at one point, that wasn't, man, that wasn't even a thought, I didn't ever even think about playing out here.
"I want to just keep getting better. Just keep making incremental improvements, and I think I've done that," he added. "Each and every week I've learned from what I've done, and more importantly I'm learning my body. I'm learning how I can swing it and not swing it. My recovery, these are all things that are new. So, I'm still learning, I'm getting a lot better at it, which is nice, and I think that you're starting to see the fruits of that now of the little tweaks I've made. And I'm excited about it."
He's excited. At least for now.