The Loop
DJ's recent success can trace to his renewed focus in the gym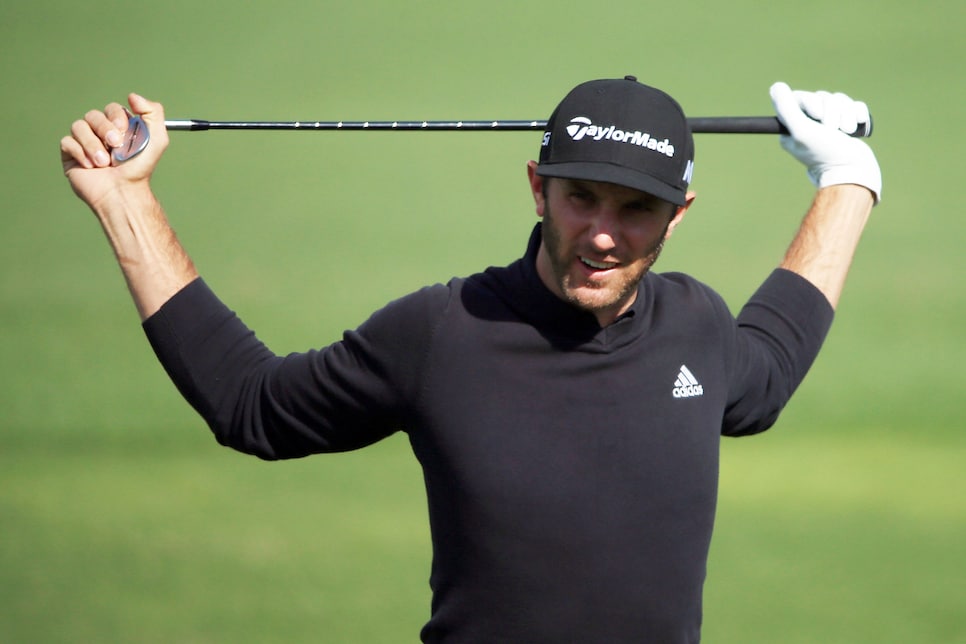 PALM BEACH GARDENS, Fla. -- At the end of 2014, a few months removed from a report of failed drug tests for marijuana and cocaine and a reported suspension (or self-induced leave of absence, depending whom you believe), Dustin Johnson told his longtime trainer Joey Diovisalvi that he wanted to do whatever it took to win a major and become No. 1 in the world.
"Joey D," as he's known in golf circles, could understand from a position of experience. He was with Vijay Singh when Singh reached the top of the Official World Golf Rankings in 2004.
Though Johnson and Singh are vastly different personalities from different corners of the world, Diovisalvi sees a common trait: Work ethic.
"At some point you have to realize it takes hard work," Diovisalvi said of Johnson. "He took the dark stuff from his past and replaced it with challenging himself, and he's put the demons to rest."
At 32, with a second child on the way with fiancée Paulina Gretzky, Johnson seems to be in a different place than he was even only a few years ago. The times he would win and "go dark," as Diovisalvi put it, for days at a time, have been replaced by a more dedicated and consistent routine, one that includes regular workouts with Diovisalvi, sometimes twice a day, down to details such as a "clean" diet.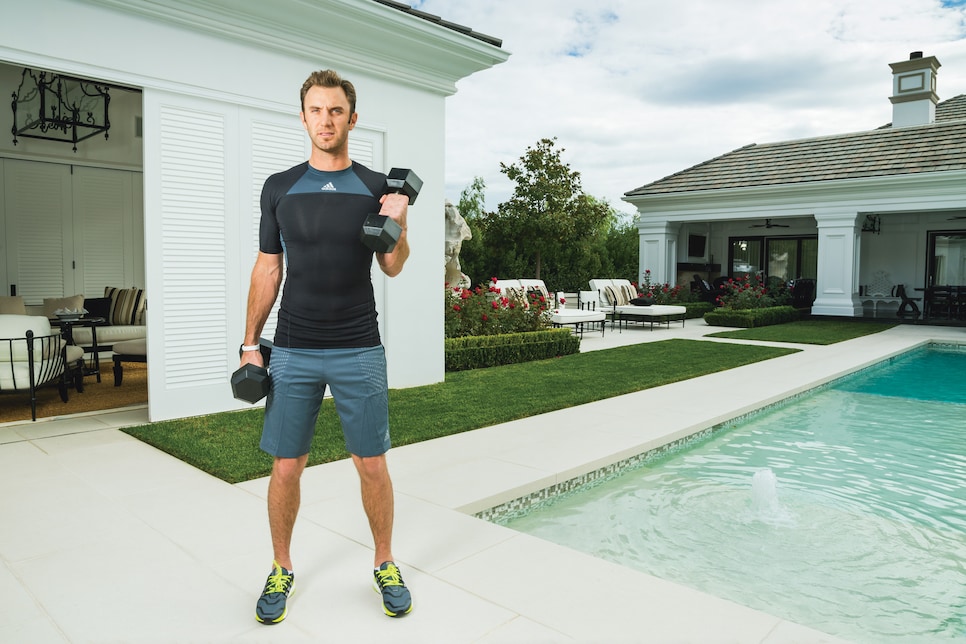 The latter isn't quite to the level of Tom Brady and his "Bradycakes," but the pizza, burgers and soda have been replaced by lean meats and fish, veggies and fruits and protein shakes. Like Brady, Johnson also employs a personal chef.
"DJ's diet has become much more extreme; he's into taking this SoulCycle spin class that's hot yoga, meets being on a bike, meets sprinting for an hour," said Diovisalvi, who spent the last three weeks in California with Johnson and the Gretzky clan. "He's looking at golf differently than he has before. He's in a place where every aspect of his life has that consistency."
The intensity and frequency of Johnson's workouts have increased, too, and with a 36-hole marathon Sunday at Riviera it proved a huge advantage to have gas in the tank and enormous distance at his disposal.
"Things like sleep are important and family is important," Diovisalvi said. "But the big thing I've seen change, like I said before, is consistency. He doesn't make irrational decisions. He's doing things that are mature."
Danny Willett makes his 2017 U.S. debut at this week's Honda Classic, and he does so still looking for his first victory since last year's Masters. He had a chance to end that drought two weeks ago in Malaysia, where he opened the final round with a three-shot lead, but blew it with a final-round 73 to tie for fifth.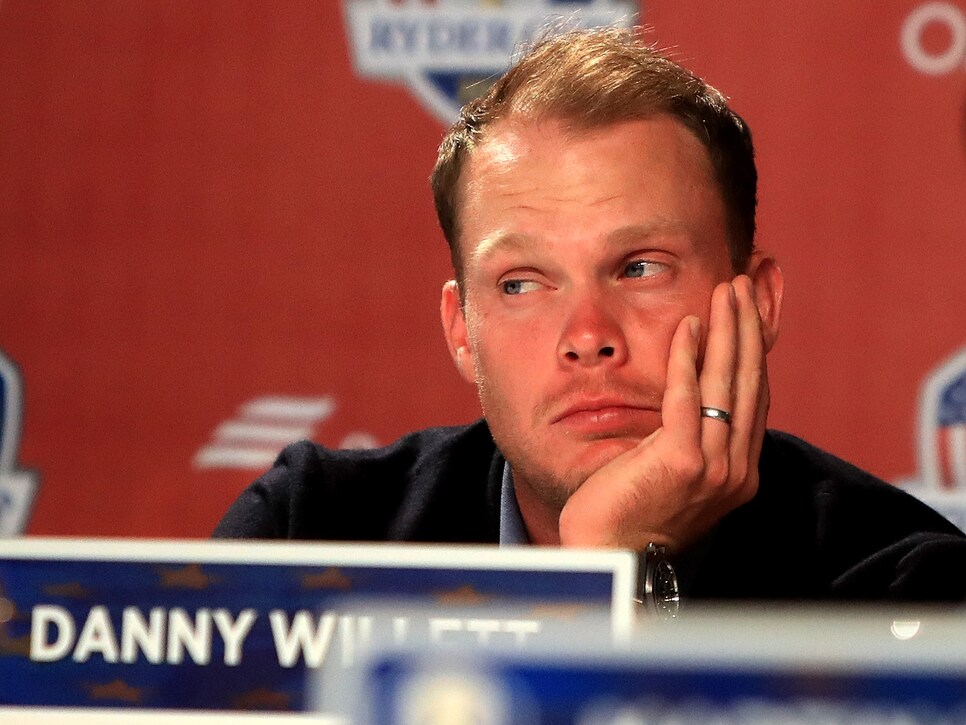 The aftermath of his win at Augusta has proven to be challenging for Willett. Whether it was the increased attention and expectations, the Ryder Cup controversy over an article penned by his brother P.J. that proved more headache than humor, or a balky back, it's been a rocky year. But there have recently been signs of encouragement for the 29-year-old Englishman. In his last six starts, Willett has three finishes of 11th or better. He also has a coach in Pete Cowen who has a history of dealing with reclamation projects (Thomas Bjorn, Lee Westwood, Henrik Stenson, Darren Clarke).
"Trying to live up to expectations is difficult," Cowen said. "You put yourself on a pedestal; everybody does it. You're trying to live up to your own expectations but also all the expectations of everyone else."
Willett is hardly a reclamation project, but the past 10 months have weighed him down at times, particularly at the Ryder Cup last fall.
"What happened [there] did affect him, more than we thought probably," Cowen said. "And it was through no fault of his own."
He's in a better spot now mentally and (mostly) physically, though, says Cowen, who is trying to do with Willett the same thing he did with Westwood in the 1990s and eliminate the left side of the golf course for his natural left-to-right fade.
"He'll deal with and come through it," Cowen said. "He's getting there."
The Masters is six weeks away.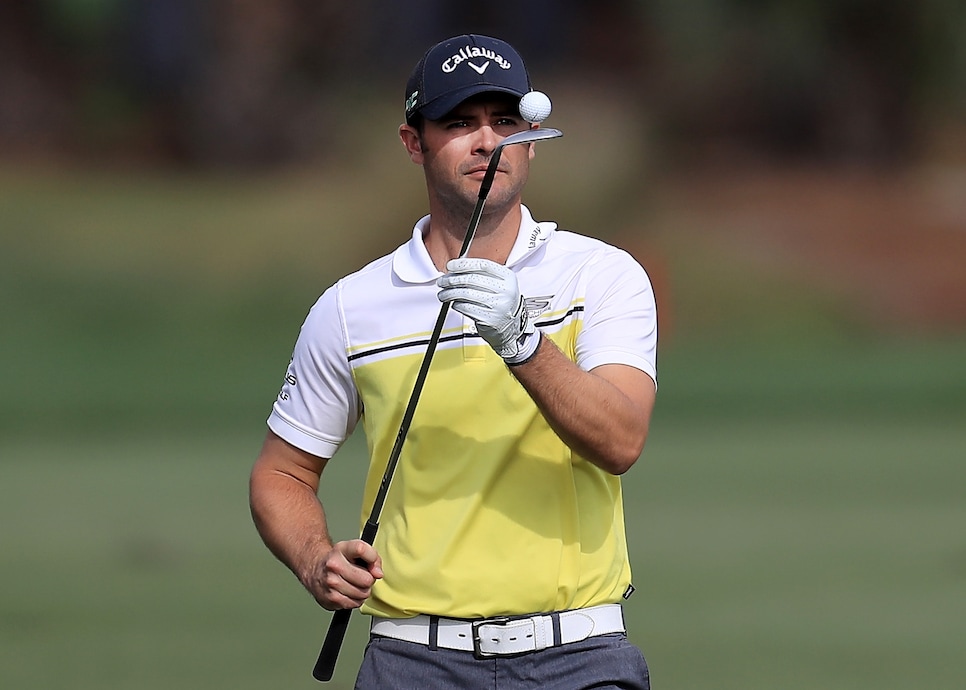 Speaking of the Masters, Wesley Bryan said it's the major that suits him the best and the one he'd like to win the most. After a tie for fourth in L.A. last week, he inched a little closer to qualifying for his first one.
A win, or being ranked in the top 50 in the world the week prior, would get him in. Bryant jumped from 138th to 96th this week.
It wouldn't be the South Carolina native's first trip to Augusta National, though. Bryant's father George III used to give lessons to the club's former chairman Hootie Johnson, and Johnson invited George and his two boys to play a few times. Nice connection to have.
"The first time I was there was in high school; I was 14 or 15 years old," Wesley Bryan said. "I made my first birdie on No. 8. That was pretty special."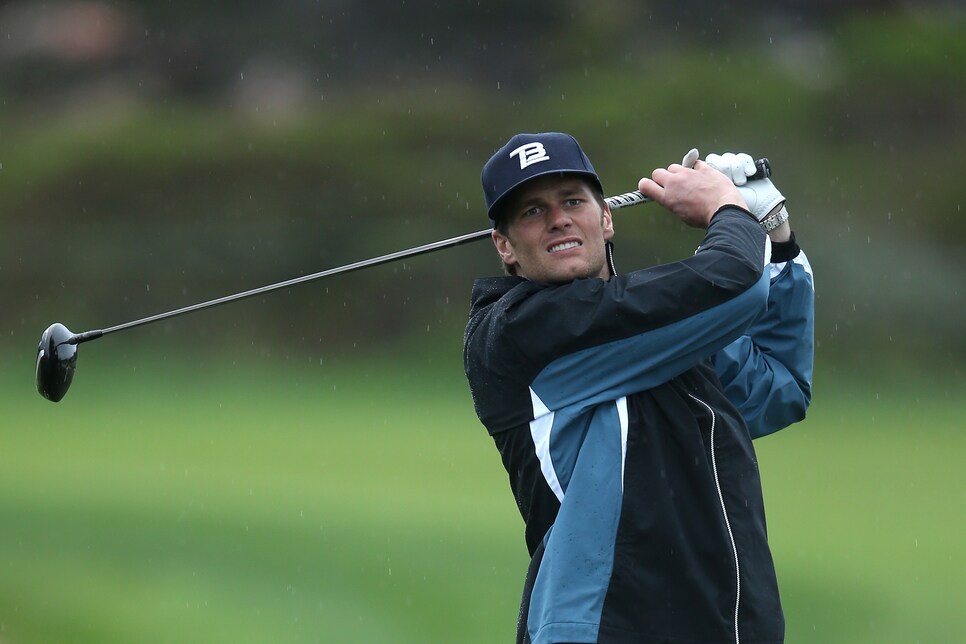 Interesting, and telling, commentary from Tom Brady, who has long attributed his success at 39 years old to an extreme diet and fitness regimen, last week to Sports Illustrated's Peter King, saying, "How sad is it to see Tiger Woods withdraw from a golf tournament? You're watching the greatest golfer I've ever seen not be able to play a sport. In an age, to me, that's hard to imagine. It's kind of sad in a way. I want to be someone who is known to do the right things. We're out here, a week after the Super Bowl. I spent five days in Boston to make sure my body was 100 percent before I left town. I know that if it's not, those muscle memory patterns set in. If you're sore for a week, you're going to be sore for two, three, four weeks. Then you'll get back to working out, and your body is going to go, 'Ahh, God, you haven't done anything for four weeks.'" …
At this point it's fair to question whether there is more going on with Woods than just back spasms. It would hardly be a surprise given a connecting of the dots, says one source, that his road back will be a long one and it's possible if not likely he won't play again until the Masters -- at the earliest. …
Colin Montgomerie recently told Golf Magazine that he wouldn't trade his career for Tiger's. I get what he's saying about all that goes with being Woods, but it's also easy hyperbole and easy to say now at age 53. I'm not buying it.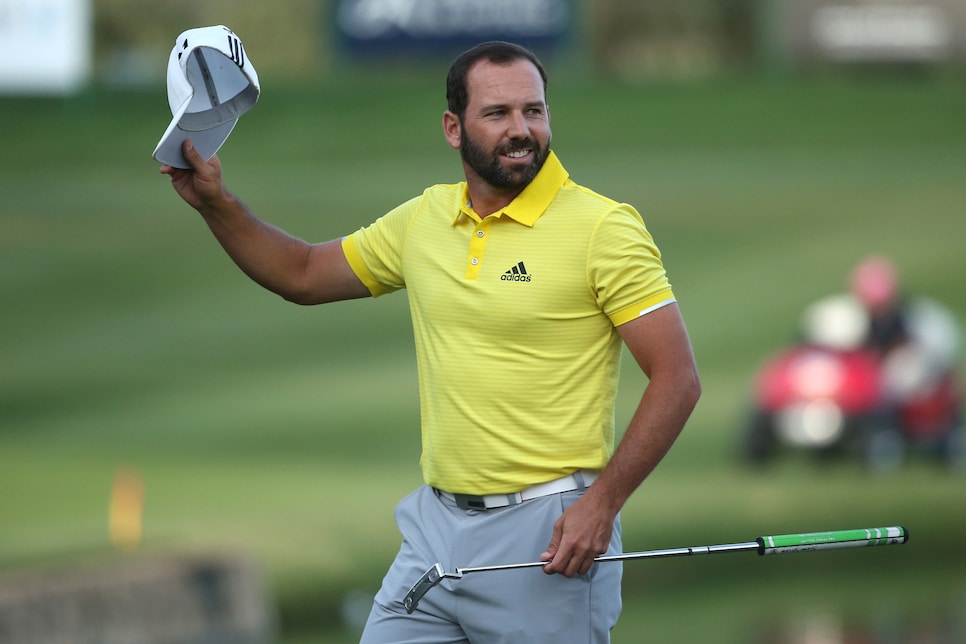 In recent years, the Honda Classic has boasted one of the strongest fields on the schedule for a regular tour event. Not so much this year. Rory McIlroy is still on the shelf for another week, Tiger Woods is out until who-knows-when, Jordan Spieth and Jason typically don't play here, and newly-minted world No. 1 Dustin Johnson, who lives just 20 minutes away and has played the event twice before, is also taking the week off. On the bright side, that should make things easier for the guys who actually are playing. Of those here, two players I like this week are Russell Knox and Sergio Garcia. Knox was second here in 2014, tied for third a year later and though he missed the cut in his last start in Phoenix had finished in the top 17 in his six previous worldwide starts. Garcia, meanwhile, was runner-up here last year, has a strong track record at PGA National and three weeks ago won in Dubai.