The Loop
DJ's new TaylorMade irons available now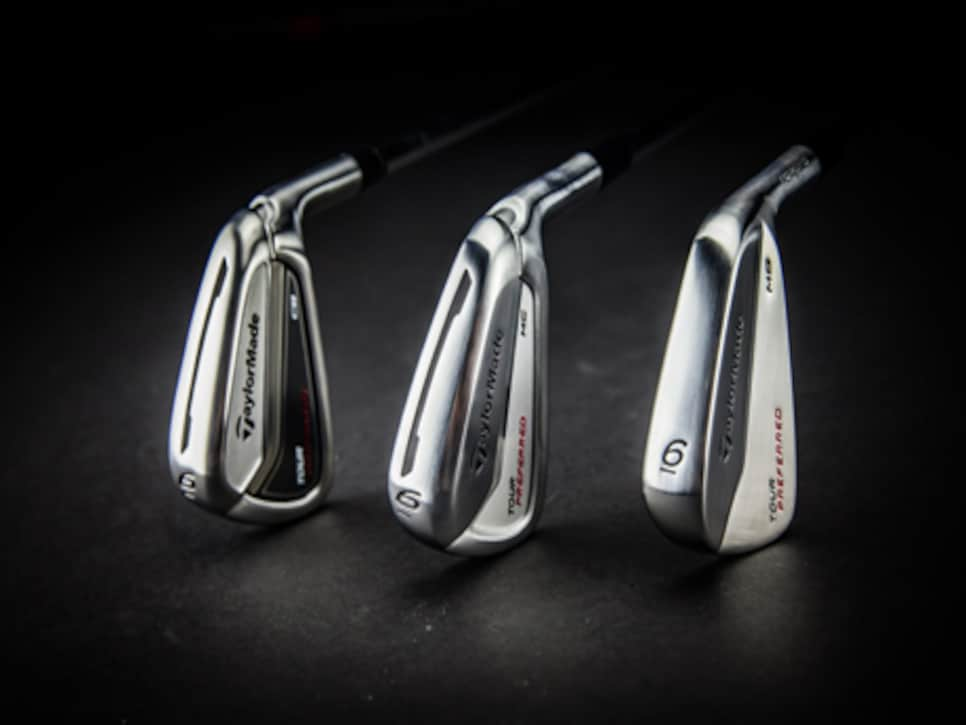 When TaylorMade introduces a new product, it's often accompanied by the sort of fanfare reserved for a Hollywood premiere, but this time it seems they're letting their tour players do the talking.
The company announced the introduction of three new irons in its Tour Preferred line today just as Dustin Johnson hovers atop the leader board at the Hyundai Tournament of Champions with one of the new irons already in his bag.
The three new irons--the CB, MC and MB (Johnson's irons)--make up TaylorMade's latest iron offerings for better players. They mix the slotted iron technology the company introduced in 2012 with the more compact shapes and softer metals preferred by low-handicappers. While not all the irons feature slots, Bret Wahl, TaylorMade's vice president of research and development for irons/putters, believes they reflect a natural progression of the original technology.
"We've found that when we go through one door, a couple more open up," said Wahl, indicating the slot design creates launch angles and spin rates that weren't possible before.
The Tour Preferred CB ($900, set of eight irons), the largest of the three irons, features a cast 17-4 stainless steel construction for the 3-iron through 6-iron and a softer, cast 431 stainless steel for the 7-iron through A-wedge. The slot in the sole is part of the 3-iron through 7-iron and is designed to increase the way the face flexes at impact while also creating a higher launch angle. Because of the potential higher launch angles, the set features the strongest lofts of the Tour Preferred series (28.5-degree 6-iron).
The Tour Preferred MC ($1,000 3-iron through PW), which also utilizes the slot technology in the 3-iron through 7-iron, features 431 stainless steel in the long and middle irons. The short irons are forged from 1025 carbon steel, and the grooves throughout the set are milled to enhance spin on shots from the rough.
The Tour Preferred MB ($1,100, 3-iron through PW) does not utilize slots in the sole but instead features a precisely forged 1025 carbon steel construction throughout, including multiple measurements of angles and curves during the manufacturing process. The sole features reduced camber in line with tour player preferences.
All three irons, which come standard with KBS Tour steel shafts, will be available starting today.