The Loop
Dissecting Tiger Woods' post-surgery swing
Nobody expected Tiger Woods to immediately be the same player in his first round after back surgery. And he wasn't, shooting a 3-over 74 that was a tale of competitive rust and an atrophied short game.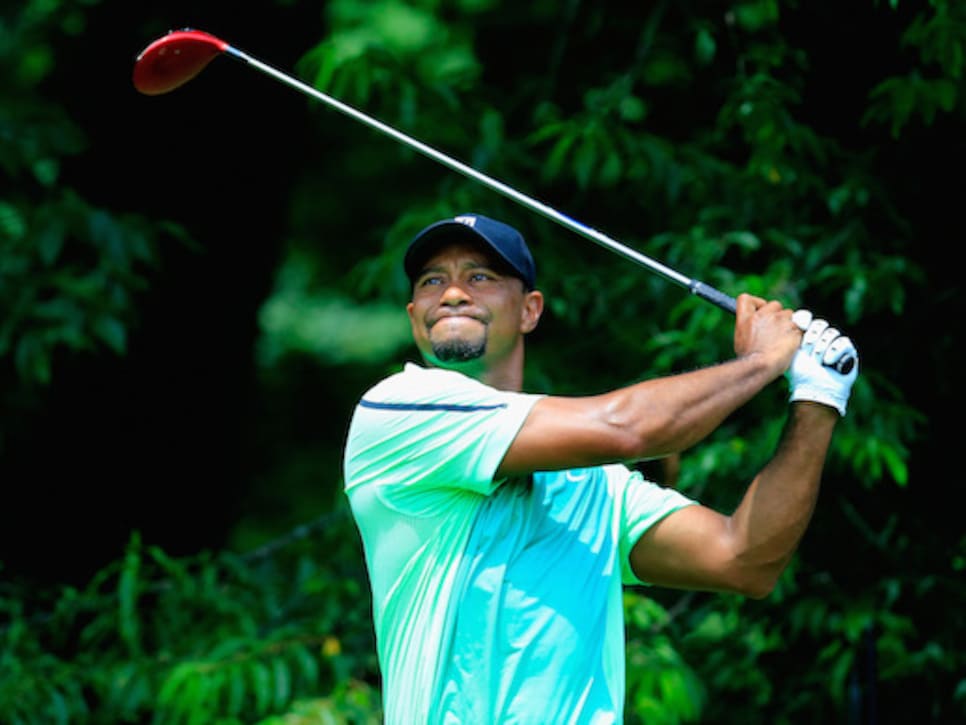 But the differences appeared in more places than just the scoreboard. Woods' swing has changed noticeably from its pre-surgery form. How much of it is a part of larger rebuild with teacher Sean Foley vs. early caution is still an open question. We asked a top teacher to weigh in on what he saw Thursday.   "There's no doubt he and Sean are working on things that you can't see with the naked eye, and I'm sure they have a plan for what they want to do," says Jason Birnbaum, a Golf Digest Best Young Teacher. "But his swing is obviously shorter. He used to have a full backswing, just short of parallel, with some softness in his left arm. Now, he's short and extremely wide."
Less obvious than the shorter backswing with longer clubs is the amount Woods' hands now lead the clubhead into impact with the driver. "He's aways had a lot of that lag in his swing, but at Congressional, it's gotten extreme with the driver," says Birnbaum, who is based at Alpine Country Club in Demarest, NJ. "Based on what I've heard him say, I know it's something he and Sean are trying to do with his swing, but it's gotten out of hand. His body positions are almost identical, but his release point is completely different. You'd need to see TrackMan numbers to know exactly, but hitting down that much on the driver has to hurt his accuracy. It's probably hard for him to time."
Woods also spoke earlier in the week about changing his grip during his practice round and noticing an immediate benefit. That's an amazing admission for a tour player during a tournament week. "He talked about moving to a stronger grip and hitting hit better, but that's not a change you usually make on a Tuesday," says Birnbaum. "That's something that happens when you're home for a month practicing. He's clearly still working some things out. He wants to get it done now, so he can be ready to play in the next two majors."
Regardless of where Woods is on the comeback spectrum, Birnbaum says the chatter and speculation breathes life into the sport. "It's fascinating to watch, and to hear what he has to say about it all," says Birnbaum. "He'll play terrible one day and say that he played terrible, but play just as terrible the next day and say he's close. Is he really close, or his he trying to get himself to believe it? How close will he be to the guy who won all those majors? The buzz in the air is so cool."