News
Disgruntled member tattles on Congressional for tree removal without a permit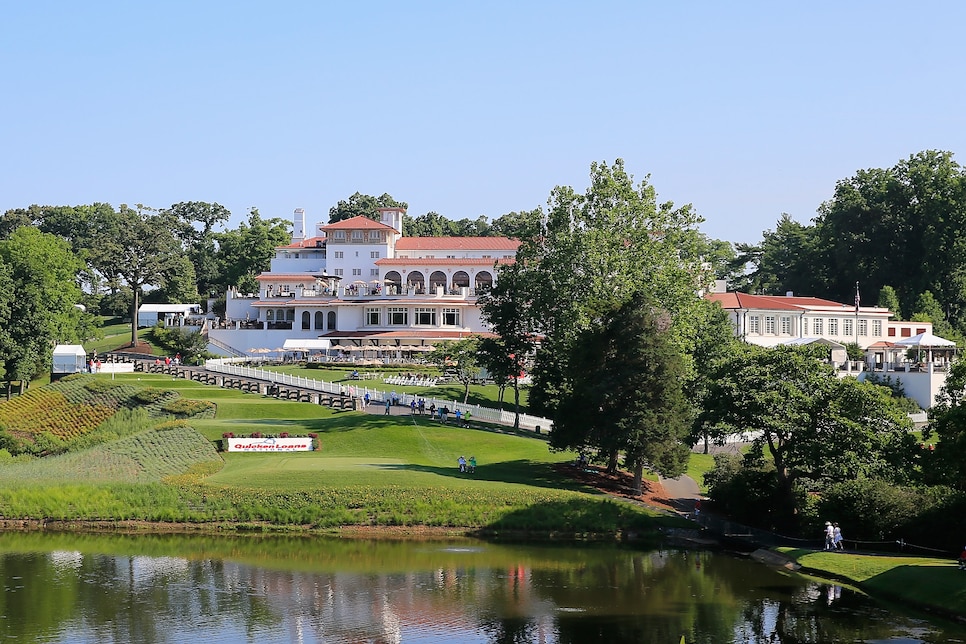 Washington, D.C. is known for backroom deals, backstabs and grandstanding. Even against that backdrop, what a disgruntled member did to Congressional C.C. is pretty low.
According to the Washington Post, Congressional, past home to U.S. Opens and future site of the PGA Championship and Ryder Cup, has been cited by inspectors in Maryland's Montgomery County for failing to obtain a permit for tree removal. The Post reports that officials discovered "over 20,000 sq. ft. of tree canopy" had been trimmed from the property.
Inspectors technically received notice from Helen Wood, a board member of the environmental nonprofit organization Conservation Montgomery. "We all have a stake, really, in their trees," Wood told the Post. "By regulation, they have a plan that's approved that allows them to have their beautiful golf course, their lovely grounds. But they have, if nothing else, a civic responsibility to fulfill their conservation role in the county. And that's a legal responsibility."
However, Wood was tipped off on the club's dealings by someone on the inside. Specifically, a Congressional member who was fed up with the new look.
"I am [upset] because they're ruining my club," the member told the Post, speaking on anonymity because, let's be honest, this person is losing his/her membership once their identity's revealed. "I think they don't want members to fuss. I think it [was] also quietly done so it didn't draw attention from the county."
Jeffrey Kreafle, the general manager of Congressional Country, did tell the Post the club is working on obtaining the proper permits. Meaning any dreams of further Woodward-and-Bernstein drama can be put to bed.