The Loop
Disappointed Phil well back after 36 holes
BETHESDA, Md. -- A promising round for Phil Mickelson evaporated on the home hole at Congressional CC Friday afternoon, making it appear as if he's playing for second place in the 111th U.S. Open.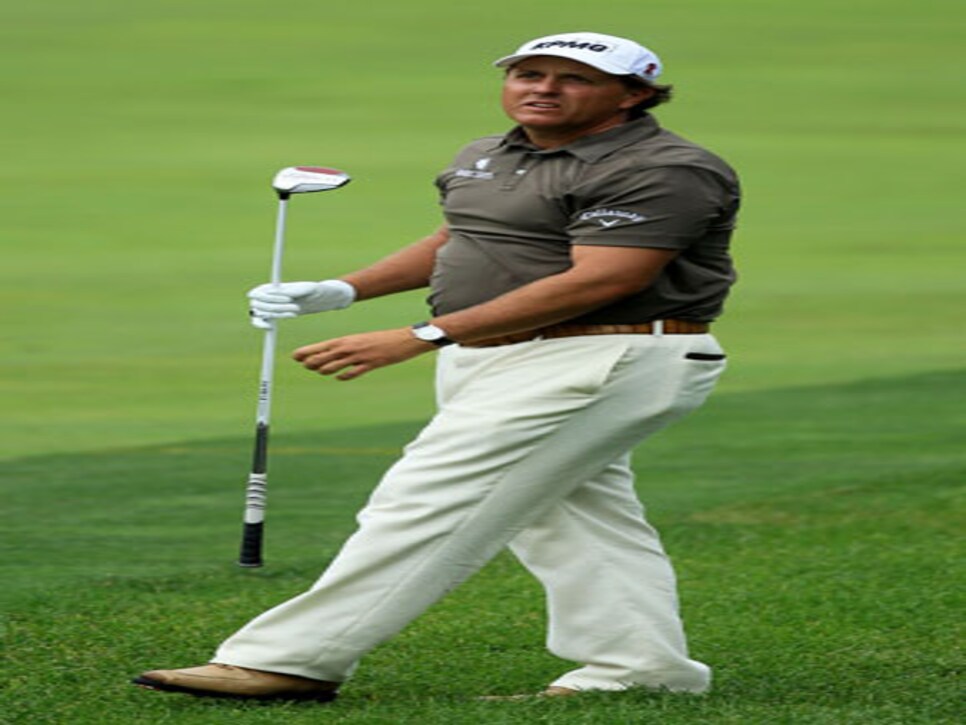 Too bad he's done that too many times before.
Five times a runner-up in the national championship, Mickelson battled to a 2-under-par 69 Friday to assure he'll play the weekend for the 19th time in 21 U.S. Open starts. But a double-bogey on the long par-4 18th undid much of his hard work. Worse, he lost ground to tournament leader and playing partner Rory McIlroy.
At 1-over-par 143, Mickelson trails the youngster from Northern Ireland by 12 strokes. Afterward, Mickelson not only seemed glum, but expressed a bit of confusion about the tenuous grasp he has on his game.
"It was a disappointing finish with that double, but I'm still struggling," Mickelson, 41, said quietly. "Even though I was able to shoot under par today, I was still struggling with it. Rather than go work on it, I think I'm going to try to figure out what it is I need to work on first and then get back to the range."
Mickelson was asked about McIlroy's play. His response was polite, but brief.
"He's striking it flawlessly and putted great on the greens. His first two rounds were very impressive," the left-hander said.
There was little else he could say or really wanted to say. Perhaps because the standings said it all.
(Photo by David Cannon/Getty Images)