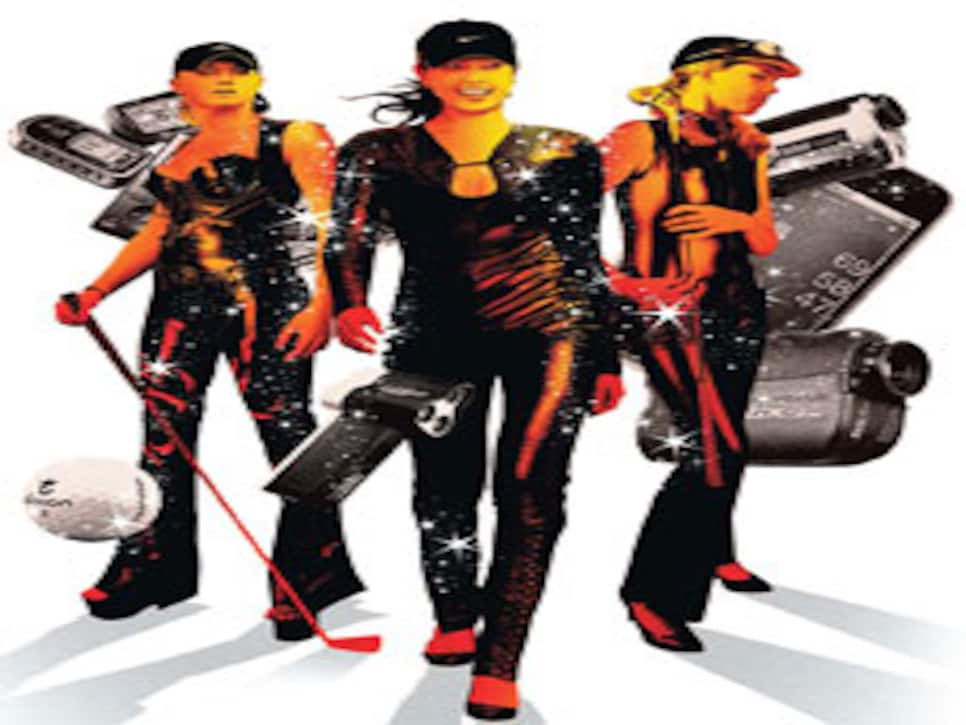 Pop quiz: When was the last time the LPGA's Player of the Year was an American? Give up? It was Beth Daniel in 1994. But the Yankee drought might soon end.
Joining the tour are highly touted rookies Stacy Lewis (left), Vicky Hurst (right) and -- oh, yes -- Michelle Wie. The 19-year-old from Hawaii has six top-fives in majors and plenty of drama in her clip reel.
In 2006, Wie won enough money playing on sponsors' exemptions to earn LPGA Tour membership but didn't petition the tour for an age exemption. (She was 16 at the time, but the tour likely would have made an exception to its minimum-age rule of 18.)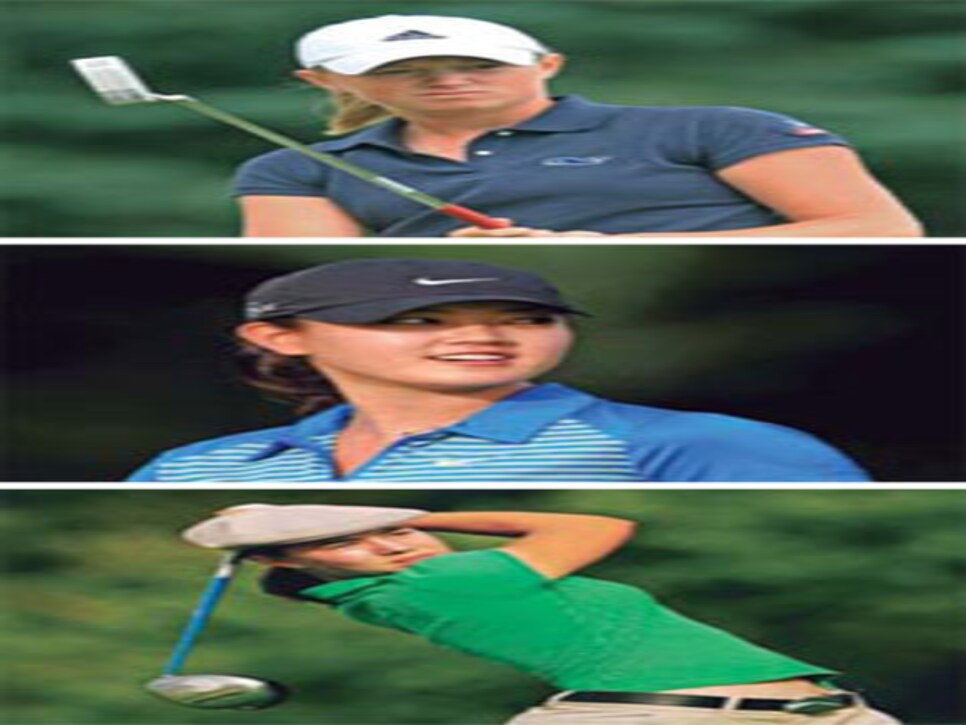 The next year a wrist injury, high scores and missed cuts had people questioning Wie's future in golf. The Stanford student stayed out of the news for most of '08 but surprised many by entering LPGA Tour qualifying school and earning her card for '09. With her wrist injury healed and her swing problems seemingly fixed, Wie appears eager to prove she's still golf's next superstar.
Hurst, 18, was exposed to golf at a young age: Her mother went into labor with Vicky while playing in a Florida golf tournament. Last year, Hurst had five victories and three second-place finishes in 14 starts on the Duramed Futures Tour to win the money title and a full-time job for '09 on the LPGA Tour.
Hurst was still in high school when she won the Jalapeno Golf Classic in Texas with a 54-hole score of 198 to break Lorena Ochoa's Futures Tour record by one shot. "It's going to be a fun year," Hurst says. "I'm looking forward to playing with Michelle. Maybe we'll be in the last group together a few times."
For Lewis, 24, gaining LPGA Tour membership is especially rewarding. The Woodlands, Tex., native was diagnosed with scoliosis at 11, and for seven and a half years she wore a back brace, before having major back surgery at 18. Lewis thought her career might be over, but she recovered and subsequently won the 2007 NCAA individual title, finished T-3 in the 2008 U.S. Women's Open (her first event as a pro) and took medalist honors at Q school. "The competition among the three of us should draw more fans to the tour and lead to more coverage," she says. "The fact that we're Americans should help, too."
And just maybe an American will finally win LPGA Tour Player of the Year. "It's going to happen soon," Lewis says. "And I'd love for it to be me."