The Loop
Did Tiger Woods make 'major' strides in Akron?
Tiger Woods was back to being Tiger Woods at the WGC -Bridgestone Invitational. His "start lines" were "nice and tight." His rounds were relatively "clean." And when he threatened 59 Friday on a Firestone course that "fits his eye," Tiger was "nine deep," not merely nine under.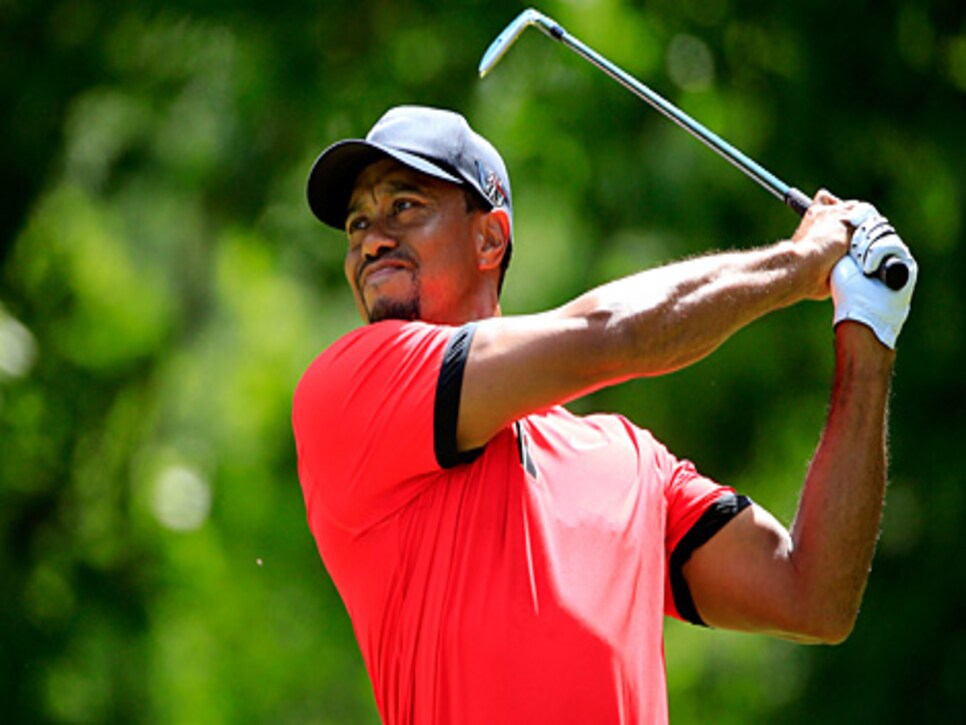 With a big lead early and little need to resort to his sometimes salty language (perhaps helped by 4-year-old son Charlie Axel watching from outside the ropes), Woods was as clean with his words as he was his scorecards. Will this be the Tiger Woods who arrives at Oak Hill CC for the 95th PGA Championship, or will it be the one who has gone 0-for-17 in major championships since the 2008 U.S. Open, the guy who shot 74 on Sunday at the British Open and who hasn't broken 70 on the weekend in a major since the 2011 Masters?
Woods is tired of slow-playing his quest for 19 majors and wants to end that streak while Charlie is still young. You'd think he was never better positioned, coming off his 79th career win, 18th in a World Golf Championship event and fifth of the year.
But three times in the last two years, Woods has won just ahead of a major--then come up empty, delivering a T-40 at last year's Masters after winning the Arnold Palmer Invitational; a T-21 at the 2012 U.S. Open after victory at the Memorial; and a T-4 at this year's Masters after again prevailing at Bay Hill. That's the part of Tiger Woods that isn't back yet.
We can debate whether the comeback is complete without winning another major. We can argue Phil Mickelson with a British Open is player of the year. But one thing's for sure: A reincarnated Woods is the best golfer on the planet, and when he's on, as he was at Akron, nobody can touch him. Doesn't matter if it's 2013 or 2003.
Woods was, and always has been, the king of blowout wins. This latest conquest at Firestone -- the eighth win of his career there -- was one of those. He's won the U.S. Open by 15 (2000); a Masters by 12 (1997); the 2000 Bridgestone and 2003 Arnold Palmer Invitational by 11; and a Tour Championship (2007), a FedEx Cup playoff event (2009 BMW ) and two more WGC s (2006 American Express, 2007 Bridgestone) by eight.
Now this, with Charlie in his arms walking off the 18th green. It comes after departing Muirfield with a T-6 that left more questions than answers about the state of his game. He never adjusted to the weekend slowdown of the greens, left putt after putt woefully short on Sunday, and jetted back to the United States for the one remaining major in 2013.
The revelation from the British Open came from former caddie Steve Williams. After watching Woods for 36 holes in the U.S. Open at Merion and the fourth round at Muirfield, Williams was asked by Sports Illustrated for an evaluation of Tiger's game. His take? The swing looked good. The game looked good. But the "old aggressiveness" was missing.
Looks like Tiger listened.