The Loop
Did the New Zealand Prime Minister resign to play more golf?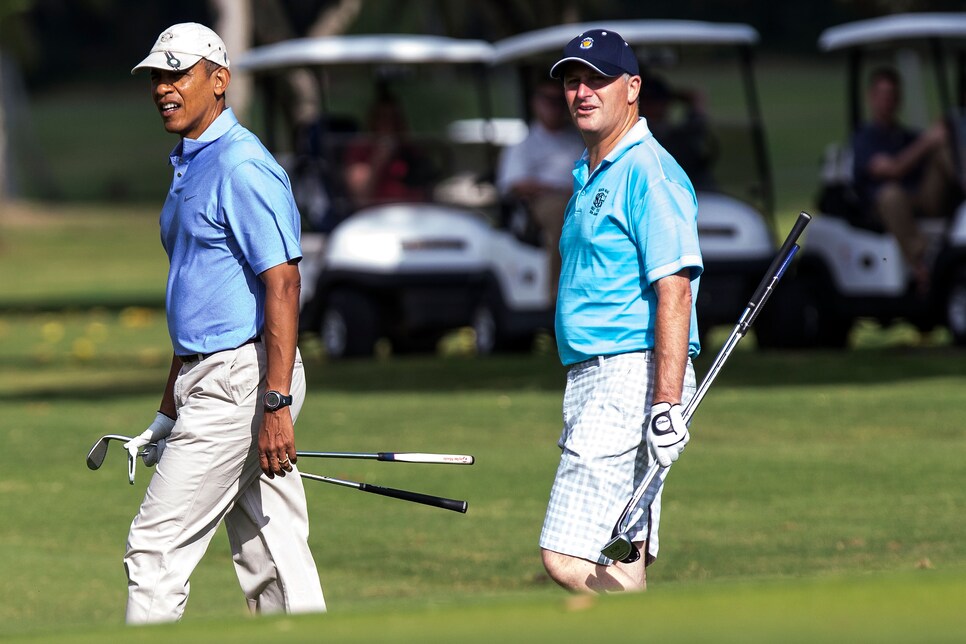 John Key sent shockwaves through New Zealand on Monday when he announced he was stepping down as the country's prime minister after eight years. What wasn't surprising was where he spent the day before. On a golf course.
Key's love of the sport is well known, and he's become a golf buddy of President Barack Obama during the overlapping time the two have run their respective nations. On Sunday, he played his last round in office, according to stuff.nz.co, teeing it up at Paraparaumu Beach Golf Club on the Kapiti Coast.
It was during that trip to the course that Key reportedly told one of the employees at the club that "he wanted to play more golf." Key also divulged his wife would be happy if he didn't run for another term (Key was a heavy favorite in the upcoming election) and that he had just bought her a set of golf clubs. Happy wife, happy life, right?
Deputy prime minister Bill English is expected to be named Key's replacement when New Zealand's National Party has a vote Dec. 12.
Key isn't the first prime minister from that part of the globe to make headlines in recent weeks. Australia P.M. Malcolm Turnbull was reportedly the second world leader to get through to President-elect Donald Trump after his surprising election win. Turnbull got Trump's digits from Greg Norman.
As for Key, Paraparaumu general manager Leo Barber said the outgoing leader shot 84 in windy conditions on the par 71. Not too shabby, but with more free time to focus on his game now, it sounds like his scores are about to improve.