The Loop
Did the Boston Celtics use golf to try to pry J.R. Smith from the Cleveland Cavaliers?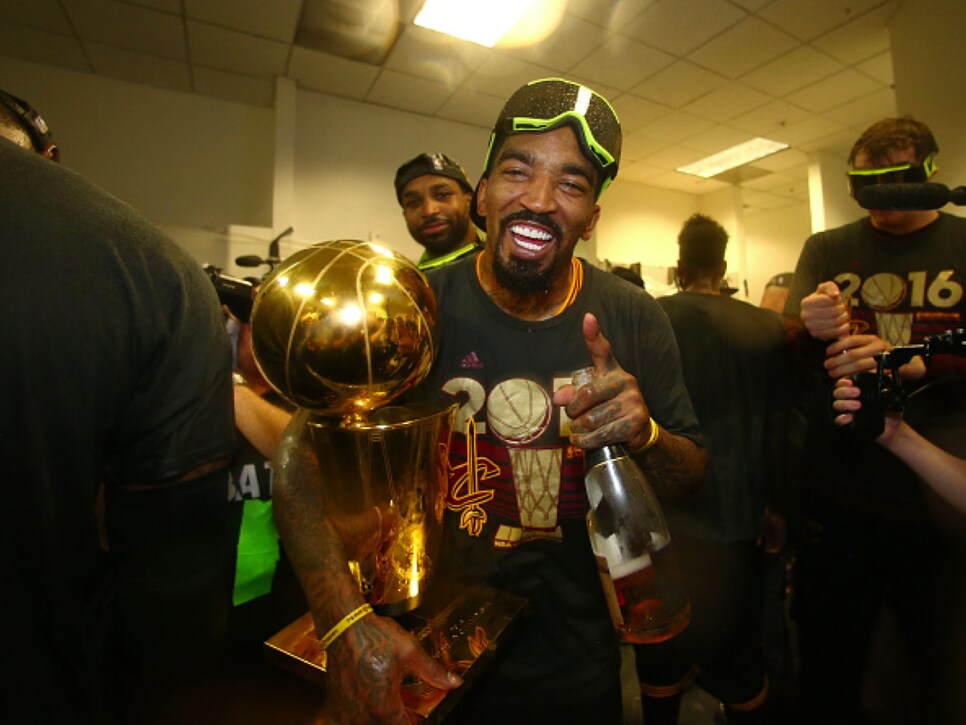 Following a successful playing career, Danny Ainge has earned the reputation of being a savvy general manager for the Boston Celtics. In addition to being the architect behind a championship in 2008, Ainge has rebuilt the franchise once again, creating a young team with plenty of financial flexibility that's already a contender in the NBA's Eastern Conference. And it appears that over the summer Ainge nearly made his squad even better -- through a round of golf.
Ainge played 18 holes with free-agent swingman J.R. Smith in what seems like the perfect meeting place to try to pry the avid golfer away from the Cleveland Cavaliers. And Ainge even let Smith win. OK, we don't know if he "let" him win, but Smith said he teamed with Celtics equipment manager John Connor for the victory. Smart move, Danny.
So did where Smith might take his talents come up?
"We talked about [my free-agent status], but mainly we kept it to golf and stuff like that," Smith said. "I told him I would let my agent handle all of that stuff. So it was great to play golf with him."
And it was great the way Smith's free agency worked out for him. He got a free round of golf and then re-signed with the reigning NBA champs for four years and $57 million. The only problem? The Cavs' deep playoff runs the past two years have cut down his time on the course. Smith told ESPN he only played four times over the summer, then jokingly yelled at his teammates, "Let me get some more time off!"
Sorry, J.R., we don't think that's going to happen anytime soon. The Cavs are off to a 6-0 start to the season and are heavy favorites to make it back to the NBA Finals in June.