The Loop
Did Le'Veon Bell "ghost" Ben Roethlisberger? Sure sounds like he did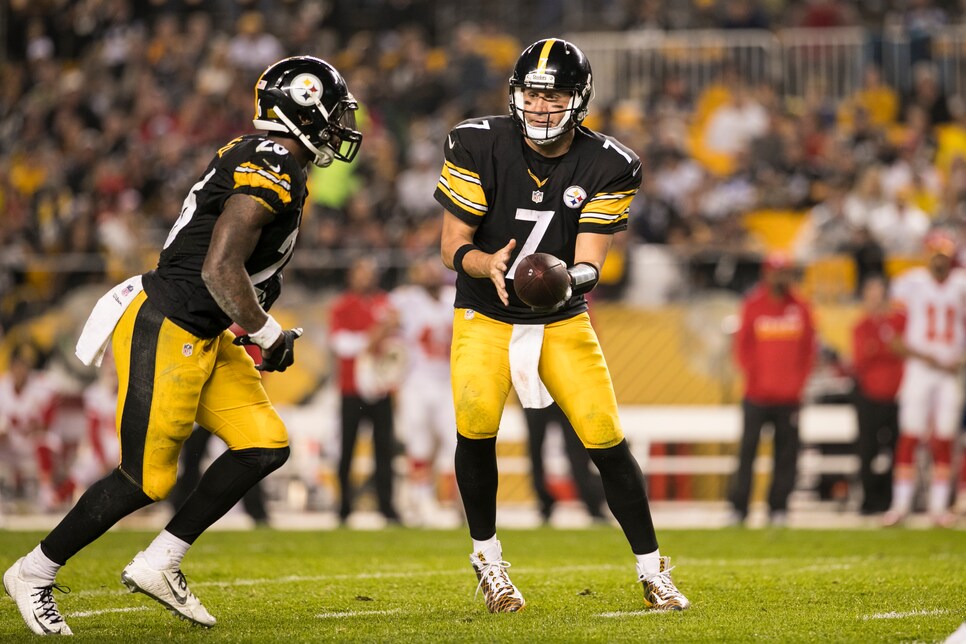 By failing to report by 4 p.m. on Tuesday, Le'Veon Bell did the Pittsburgh Steelers a big favor. Not by not showing up, because even though James Conner is having a hell of a year, I'm sure the Steelers would still love to have Bell and everything he brings to the field. But what it did do is put this whole saga to bed, at least for the rest of the year, allowing the Steelers to focus on winning the AFC North rather than talking about their no-show running back every minute of every day.
That being said, Ben Roethlisberger revealed on Wednesday that he was still holding out hope that Bell would come back, telling ESPN that he text the running back in a last-ditch effort to get him to show up.
"I texted him, saying I hoped he was going to show up and if he decided not to, I wished him nothing but the best. He was a great teammate and football player," said the quarterback.
"To each their own on what they want to walk away from."
What's Bell walking away from? A 6-2-1 squad that's won five in a row and looks poised to win a 23rd AFC North title in the franchise's history, and what could be their third straight and fourth in the last five years. How little does Bell care about that? He didn't even respond to Big Ben's text, according to the ESPN report as well as this tweet from Steelers team reporter Missi Matthews:
Harsh. I believe this is what the kids call "ghosting," which basically means cutting off all communication. In other words, what every girl did to me in high school.
Poor Big Ben. Don't cry because it's over, smile because it happened.