News
Did Dustin Johnson lose his bearings early after acquainting himself with Erin Hills' long fescue?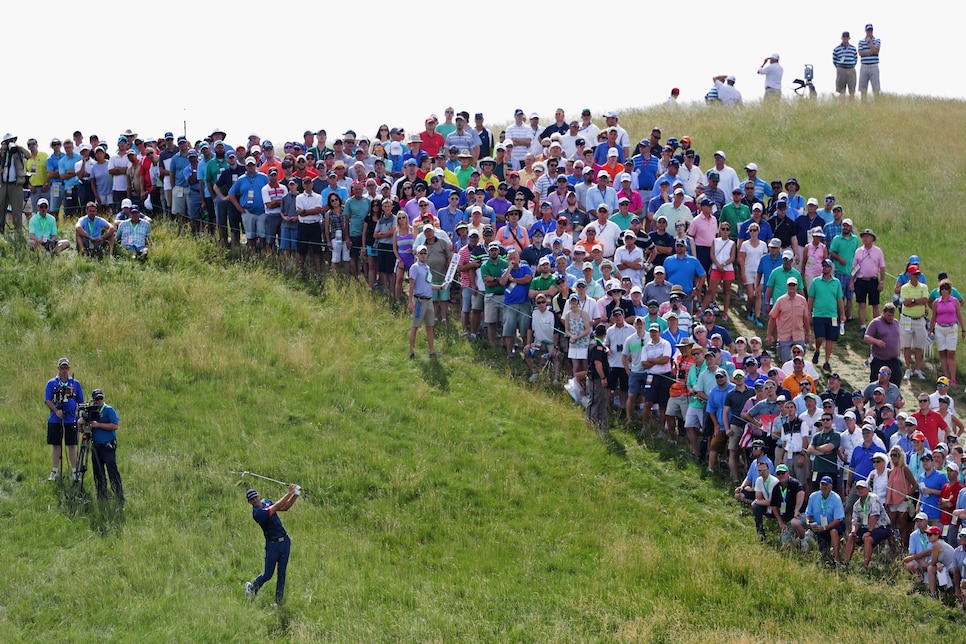 Did Dustin Johnson's opening round in the U.S. Open go awry early, when he hooked his tee shot left and into the fescue rough on his third hole, the 12th at Erin Hills?
On FS1's telecast, analyst Steve Flesch suggested as such to Paul Azinger in the wake of Johnson's three-over par 75.
"D.J. spent his whole day in the long fescue," Flesch said. "Paul, you were a shut-faced [club at the top of the backswing] player. D.J. plays with a shut-face at the top. When you would hit one to the left did it freak you out a little bit? I think early on since D.J. hit one left he's been a little unsettled."
Azinger's interesting response was a brief tutorial on the evolution of a golfer and why Lee Trevino famously said, "you can talk to a slice, but a hook won't listen."
"Every great player fought a hook at some time in their life," Azinger said. "Once you learn to hook it you can be a pretty decent player. And then you try never to hook it again. When it's not going well, you can play golf and survive with a philosophy. The philosophy is, 'I don't know where's it going, but I know where it's not going, and it's not going left.'
"Maybe he was caught a little off guard by that hook and then you get the two-way miss going and it's all you can do to survive."
Azinger, the defending champion and No. 1 in the World Ranking, hit only nine of 14 fairways and 11 of 18 greens in regulation.