The Loop
Did Donald Trump copy his hairstyle from nature?
We played Spyglass and Pebble last Sunday, at Maggie McFly's. Here's Mike B., holding the stick for me on the second green at Pebble: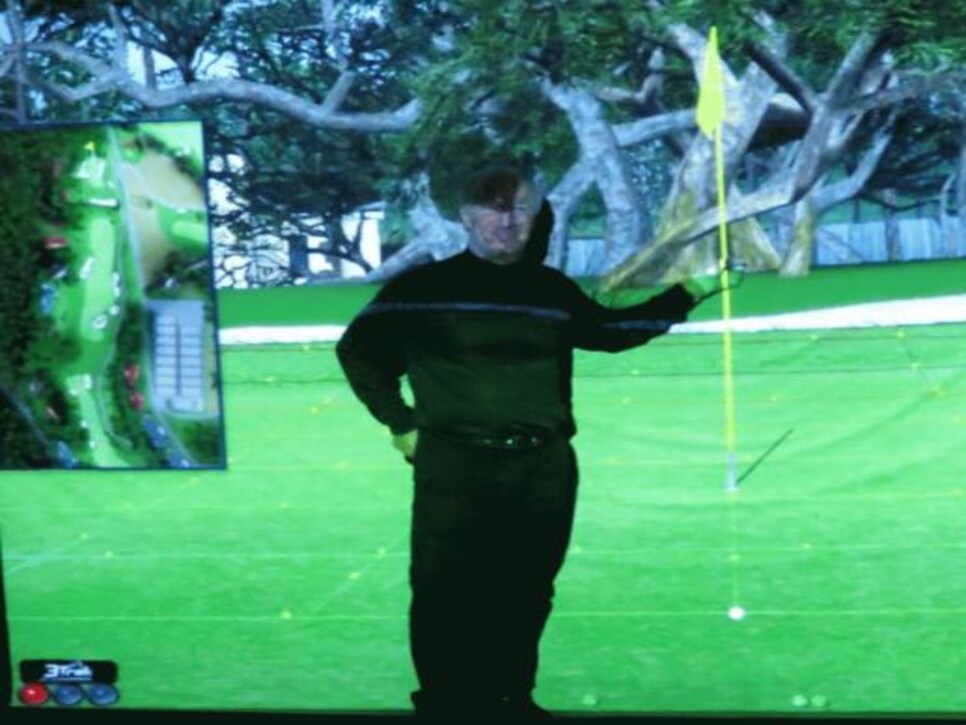 The weather had been so bad that playing anywhere but on the simulators wasn't a possibility. Then the weather got worse. The snowstorm that the Weather Channel had such a cow about earlier this week turned out to be a dud in our part of New England, but we still got six or seven inches Then on Friday morning we got a few more. As a consequence, I've spent a lot of time staring at a bird feeder my wife gave me for one of the windows in my office -- which our dog has also been interested in. Anyway, I think I've figured out where my close personal friend Donald Trump got his hairstyle: nuthatches.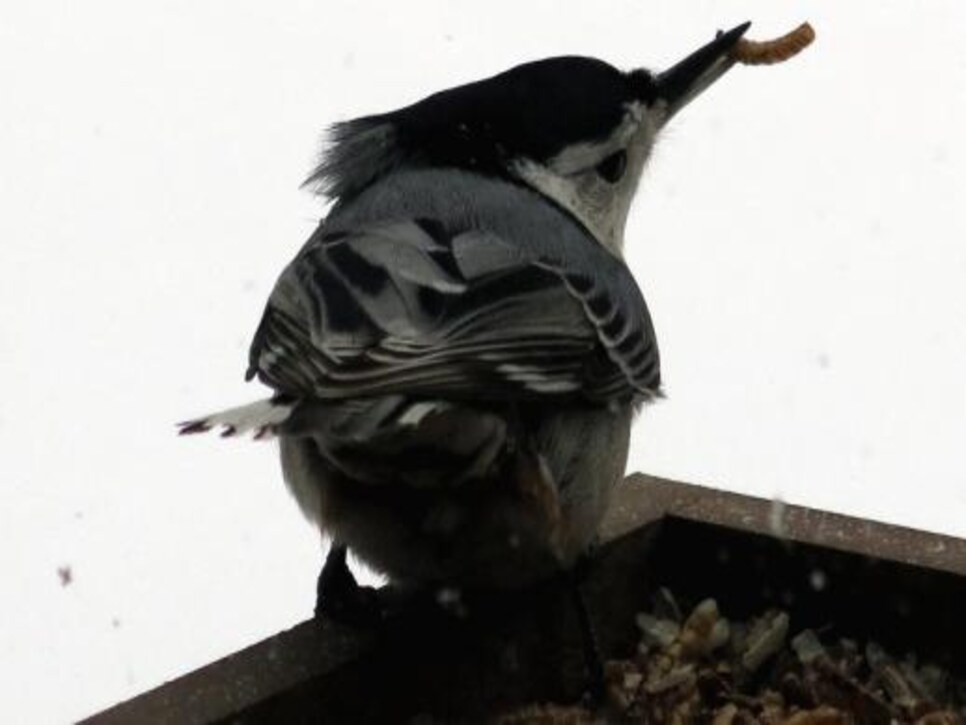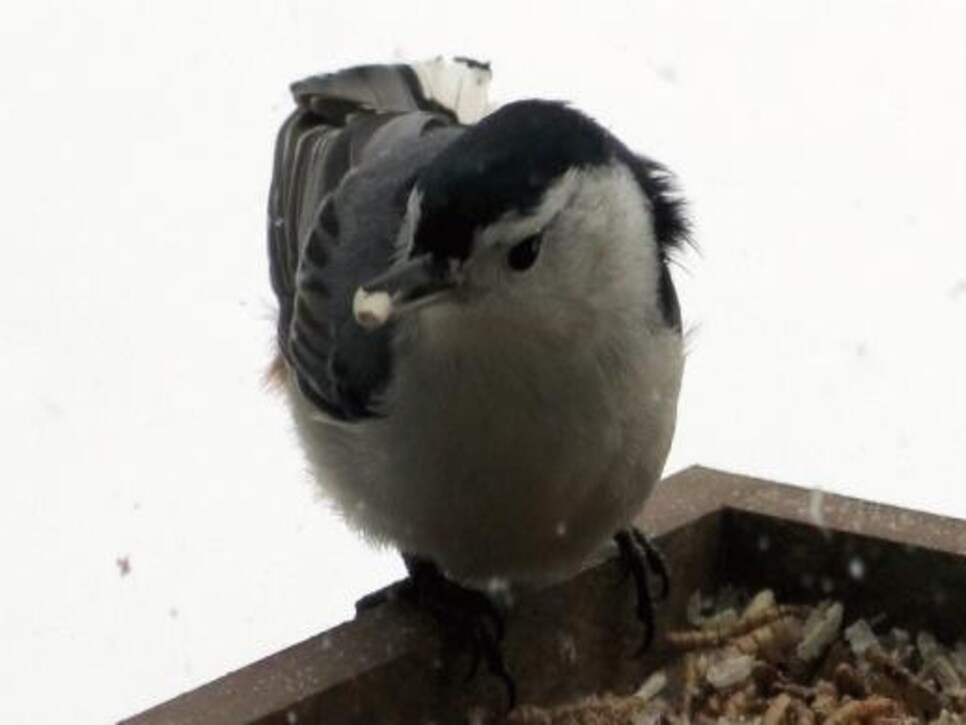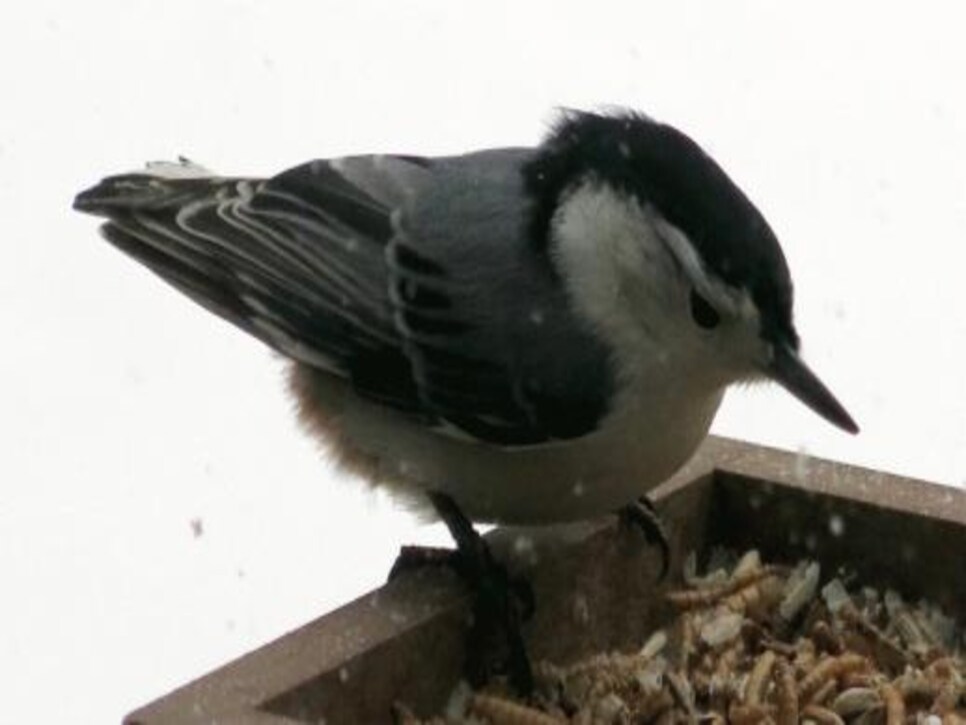 I mentioned in a recent post that Jagermeister's official sponsorship of the Sunday Morning Group had had a measurable impact on sales because Other Gene's wife had ordered some in a restaurant and a non-golf-playing bridge partner of mine in Mississippi was thinking about buying a bottle. I'd now like to update those results: my non-golf-playing bridge partner in Mississippi not only did buy a bottle; he also served it to three people he has been teaching to play bridge: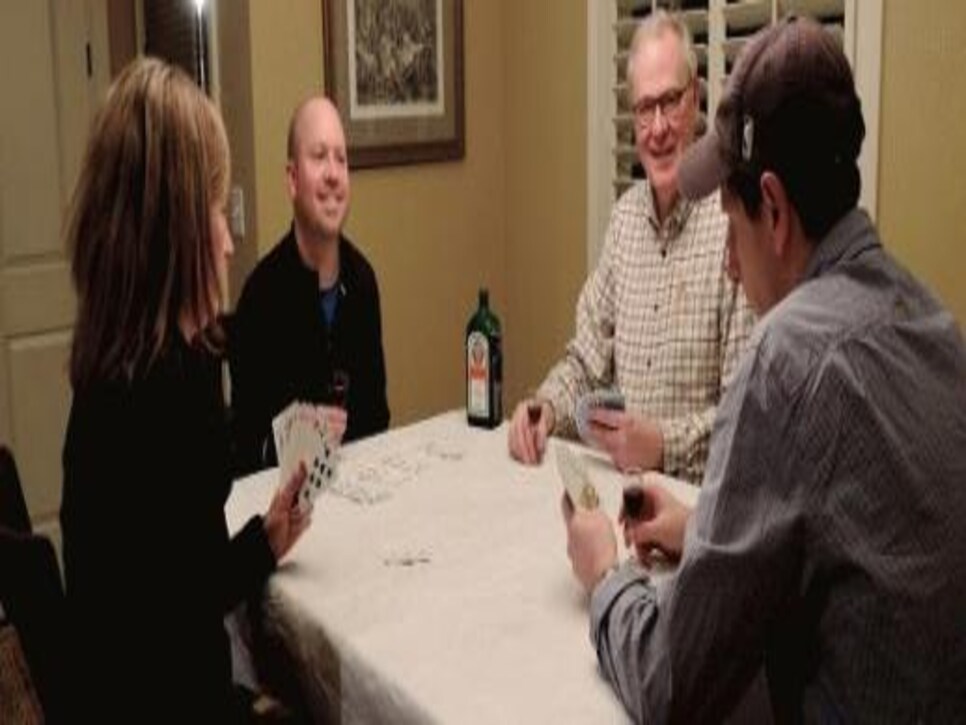 "Each of the guys said he hadn't drunk any since college," my friend reported. "The one with the baseball cap said his first and only experience with it had been at a Cornell fraternity party he went to his freshman year. He drank so much that night that he ended up throwing up from a balcony at the front of the fraternity house, and a crowd gathered below to cheer him on. The other guy said his story was similar, but he didn't tell it." They're grown-ups now, though, and I think I can safely put all four of them in the plus column, along with Other Gene's wife.
Let's check that bird feeder again: