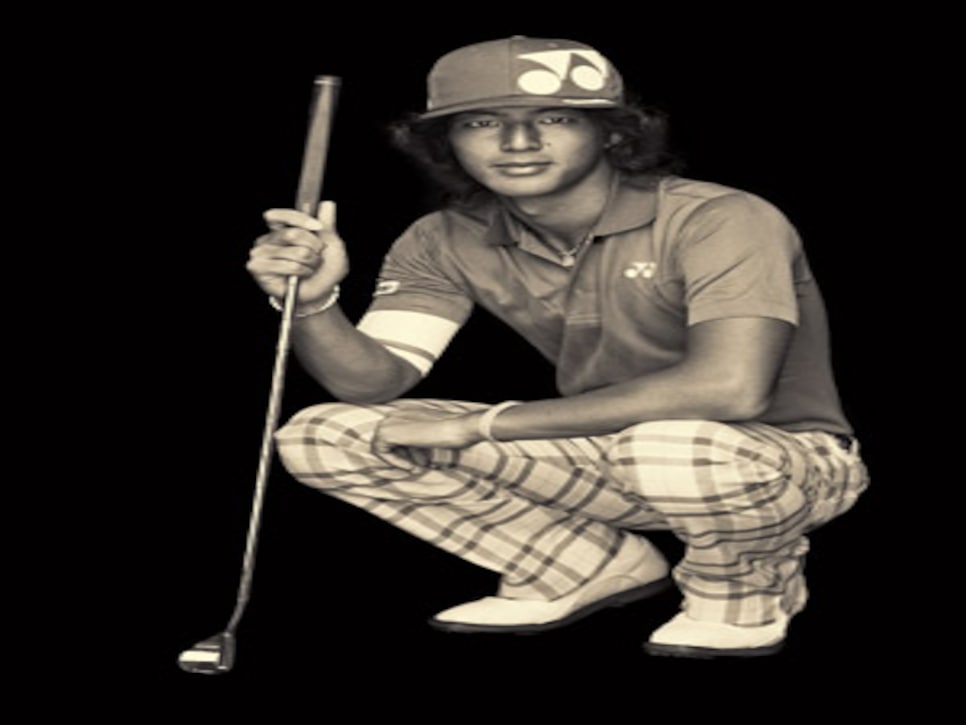 Ryo Ishikawa / 20 / Japan
That was the message in Contributing Editor Thomas L. Friedman's best-selling 2005 book: Globalization leveled the playing field in the 21st Century. Turns out the same thing is happening in golf. Young stars with big games and personalities are coming from the likes of Germany, Spain, Japan, South Africa, Italy, Ireland, Australia and beyond.
"What the heck is going on?"
It's what Americans reflexively wonder whenever some salient fact identifies another sport the U.S.A. no longer dominates: the final gold-medal count in the Summer Olympics, the extended years that boxing's heavyweight championship belt has been the property of foreigners, and the lack earlier this year of even one tennis player from the United States, male or female, ranked among the world top 10.
No sport has been getting pummeled on this score longer than golf. The mid-'80s were the start of a succession of international players--including Seve Ballesteros, Greg Norman, Nick Faldo, Bernhard Langer, Nick Price and Ian Woosnam--taking the top spots in the game that America had owned since Francis Ouimet. Tiger Woods seemed to single-handedly halt the trend in 1997, and for a dozen years he offered a sense of security that the U.S. still ruled. But even Tiger couldn't stop further globalization.
The last three No. 1s in men's golf have been from England or Germany; the LPGA's best players are Asians; the Ryder Cup, the Walker Cup and the Solheim Cup are all held by Europe; and only a magical week by PGA Tour rookie Keegan Bradley blocked a foreign sweep of 2011's four majors.
The world might be getting smaller, but the number of good pros from other countries keeps getting larger. In the first World Golf Ranking, in 1986, there were 40 international players among the top 100. In late 2011, there were 61.
It's all tough to process, because the historical roots of golf's version of American exceptionalism run deep. For nearly all of the 20th century, the U.S. had the best economy, the most land, the best weather, the largest leisure class and, later, the most recreational middle class, the best instruction and the best developmental systems. It also had a sports culture avid enough to support the cross-country caravan that was early professional golf.
The U.S. tour became the game's showcase, but it was too logistically and culturally arduous for all but a few foreigners to play full time. Jim Ferrier was a successful pioneer, but Henry Cotton took a pass. Bobby Locke won a startling 11 tournaments in 2½ years before he was dubiously banned over unfulfilled tournament commitments. Roberto De Vicenzo and Peter Thomson played sparingly. Gary Player had the crazy hunger, and his success in the 1960s inspired stalwarts like Bruce Devlin, Bruce Crampton, Tony Jacklin and David Graham.
The first real foreign boom began with easier air travel and, in the early '80s, more feasible rules of PGA Tour membership. Ambitious world players like Nick Faldo found support systems in instructors like David Leadbetter. Meanwhile, the World Ranking established an empirical standard to ensure the best foreign players got fair access to the major championships. Sure enough, when Tom Watson's reign at the top ended in 1985, he was immediately supplanted by non-Americans.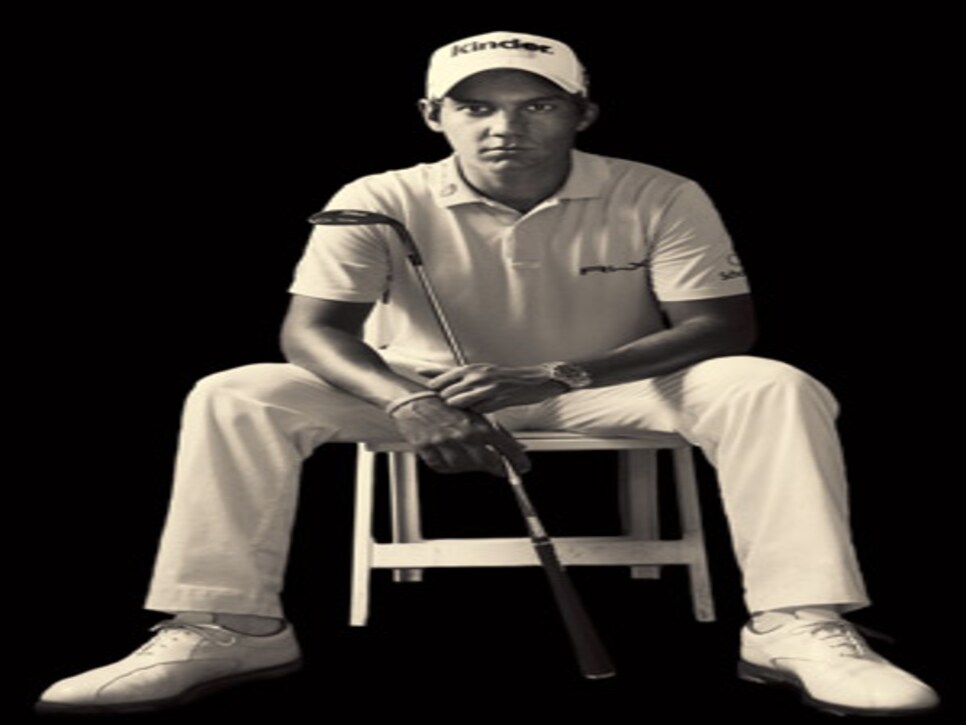 Since then, professional golf has increasingly become accessible to even the most exotic outposts. In Italy, a nation with almost no golf pedigree, Matteo Manassero took to golf as a toddler, mesmerized by the images of tournament telecasts. Youth academies are opening in China, and instructor Tom Patri has begun an online lesson service via the iPhone that fields inquiries from around the world.
It's fair to wonder if general American decadence isn't a culprit in the shift. The Korean women, who toiled their way to the top of the LPGA, are golf's Exhibit A. The implication is that U.S. players are comparatively complacent, but that isn't just an American phenomenon. Sometimes those who start out the hungriest are the most quickly sated. Motivation is founded more in the individual than in geography.
Some believe that other countries have improved on the American developmental model. Rather than a college system, they've established national programs that focus on the most talented players and support turning pro at a young age. Rory McIlroy, Ryo Ishikawa and Manassero took this route. On the other hand, the world's No. 1-ranked player, England's Luke Donald, is a product of four years at Northwestern.
Then there is the argument that competitive golf in America doesn't provide its players with enough variety, so that when they come up against rough weather or raggedy conditions they are less able to cope than their foreign counterparts. An analogous--and stronger--argument exists in tennis, where it seems clear that the clay courts that predominate in Europe and South America provide a better surface to learn a complete game than the hard courts of the U.S.
But the globalization of golf is not as much about differences as it is about sameness. By the time players progress beyond their origins and make their way to the highest level, they've taken remarkably similar paths--world-class instruction, mini-tours, Q schools--so that any regional differences have been washed away. They are simply golfers, essentially nation-neutral.
It makes golf at the highest level, always the most unpredictable of the major individual sports, even more random. Consider that the past 13 major championships have been won by 13 different people, and no player this year won more than twice on the PGA Tour or three times on the European Tour.
There's one other thing: modern equipment. Constant advances have made the game from tee to green less precarious for tour pros. There is an ever-narrower dispersal of misses, and the ball keeps going farther. Ball-striking skill used to be the game's biggest separator. Now, except perhaps at major-championship venues that play firm and fast, it's where there's the most parity.
More than ever, what wins tournaments is putting. It's how Donald, a stylish swinger whose tee-to-green stats are nonetheless mid-rung, has become world No. 1. In 2011 he led the PGA Tour in the revelatory new putting statistic, strokes gained per round. Meanwhile, the tour's leader in greens in regulation and ball striking (Boo Weekley), the most accurate driver (Joe Durant) and the leader in total driving (John Merrick) all ranked from 119th to 180th on the money list. These days few journeymen doubt that, on their week, they can hang with anyone hitting the ball. It follows that when the putter gets hot, almost any of them, American or foreign, can beat anybody.
What it all adds up to is that globalization has turned golf into a numbers game. There are now more potential tour pros in the other 195 nations of the world combined than in the United States. Any and all that get to the highest level will continue to be closer in skill to their peers than their predecessors. Some Americans will continue to pine for a U.S. comeback, but more will learn to fully appreciate the best players--wherever they're from.
COMPARING MAJOR WINNERS BEFORE AND AFTER TIGER
In the past 30 years, Americans have won 71 of the 120 professional major championships. The breakdown in the 15 years since Tiger Woods won the first of his 14 pro majors and the 15 years before that:
Starting with Tiger's first pro major victory, 18 Americans have won 35 of 60 majors:
1 Rich Beem, Keegan Bradley, Stewart Cink, Ben Curtis, David Duval, Jim Furyk, Lucas Glover, Todd Hamilton, Lee Janzen, Zach Johnson, Justin Leonard, Davis Love III, Shaun Micheel, Payne Stewart, David Toms.
Starting with Tiger's first pro major victory, 18 international players have won 25 of 60 majors:
3 Padraig Harrington, Vijay Singh.
2 Angel Cabrera, Ernie Els, Retief Goosen.
1 Michael Campbell, Darren Clarke, Trevor Immelman, Martin Kaymer, Paul Lawrie, Graeme McDowell, Rory McIlroy, Geoff Ogilvy, Jose Maria Olazabal, Louis Oosthuizen, Charl Schwartzel, Mike Weir, Y.E. Yang.
In the 15 years before Tiger's first pro major victory, 28 American players won 36 of 60 majors:
2 Ben Crenshaw, John Daly, Raymond Floyd, Larry Nelson, Payne Stewart, Curtis Strange.
1 Paul Azinger, Mark Brooks, Mark Calcavecchia, Fred Couples, Hubert Green, Hale Irwin, Lee Janzen, Steve Jones, Tom Kite, Tom Lehman, Larry Mize, Jack Nicklaus, Andy North, Corey Pavin, Scott Simpson, Jeff Sluman, Craig Stadler, Hal Sutton, Lee Trevino, Bob Tway, Fuzzy Zoeller.
In the 15 years before Tiger's first pro major victory, 12 international players won 24 of 60 majors:
3 Seve Ballesteros, Nick Price.
2 Bernhard Langer, Sandy Lyle, Greg Norman.
1 Ian Baker-Finch, Steve Elkington, Ernie Els, Wayne Grady, Jose Maria Olazabal, Ian Woosnam.