News
Deutsche Bank: Rory McIlroy wins by two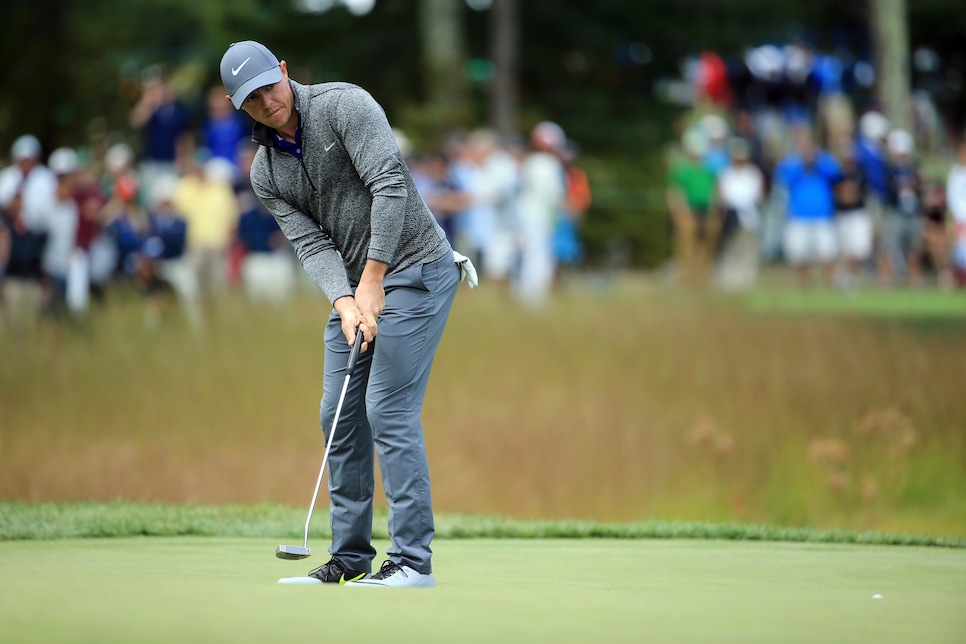 Rory McIlroy's decision to overhaul his putting paid an immediate dividend with his victory in the Deutsche Bank Championship on Monday.
McIlroy came from six strokes back of Paul Casey's lead at the TPC Boston, posting a six-under par 65 to Casey's 73 to win by two, his first PGA Tour victory since May of 2015 and 12th of his career. He did win the European Tour's Irish Open earlier this year.
Nearing the end of a dismal putting year, McIlroy changed putters and hired a putting coach, Phil Kenyon, with the goal of feeling "really comfortable" on the greens by the Masters next April. He's apparently ahead of schedule.
McIlroy made seven birdies, including three on putts of 18, 10 and 22 feet. He finished first in the field in putts per green and was seventh in strokes gained putting. He led the field in birdies with 24.
He had a tap-in birdie at the par-5 18th to take a two-stroke lead, requiring Casey to make eagle there to tie. Casey's eagle putt missed and he eventually made par.
"I think those last 15 holes on Friday were definitely a turning point, not just in this tournament, but maybe my season," McIlroy said. "I tweaked my putting grip on Saturday morning and got some momentum and end up with a trophy."
Casey, who shot three straight 66s to take a three-stroke lead into the final round, bogeyed two of his first five holes in the final round, surrendered the lead to McIlroy on the front nine, and was unable to catch him on the back.
Jimmy Walker finished third, three shots back, while Adam Scott finished fourth.