Hockey Tough
This sequence of blocked shots by the Red Wings deserves to be in a museum
The Detroit Red Wings, a once-proud franchise, have become the NHL's punching bag over the last half decade. After making the playoffs 25 straight seasons, Detroit has been absent from the last five postseasons, and in each of the last two seasons they've won less than 20 games, albeit in shortened seasons.
The pain and suffering might be short-lived, though, as the Wings appear to be turning a corner. Even if they don't get back to the playoffs, they've alreay proven just eight games into the new season that they are going to be an extremely tough out, which is something the fans can be proud of.
Sequences like the one we saw Friday night embody Detroit's lay-it-on-the-line ethos. Down 2-1 late in the third period against the Florida Panthers, the top team in the league, currently, Detroit's defense quite literally left everything on the ice - blood, guts, sweat, tears, etc. Watch as they block a series of Panthers shots in a sequence that deserves to be in a museum:
"WHAT. IS. HAPPENING?!?!" A+ call from John Buccigross, who I believe that is calling this helter-skelter action (no offense, Bucci, but Doc Emrick on this call would have been truly electric). Where to begin with this whole series? How about left winger Adam Erne, who was calling for the bench after blocking the first shot of the entire sequence because his leg was no longer functioniong properly, but then stayed on the ice the whole time: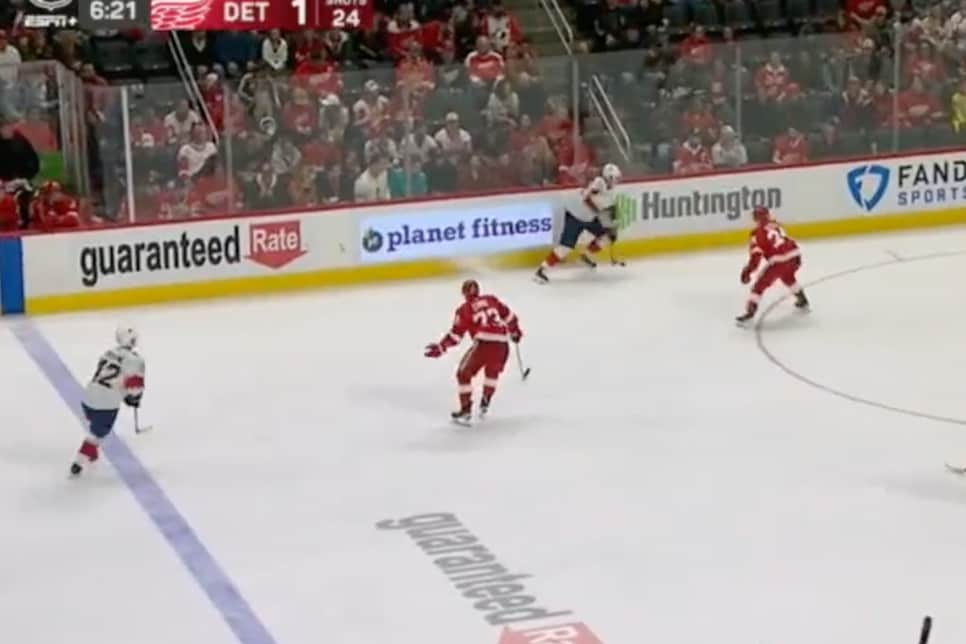 This man is begging to be airlifted out of the arena, but unless he makes it to the bench he has no other choice but to stay out there. So he stayed, then promptly blocked another shot that had him bleeding out on the ice (not literally, we think):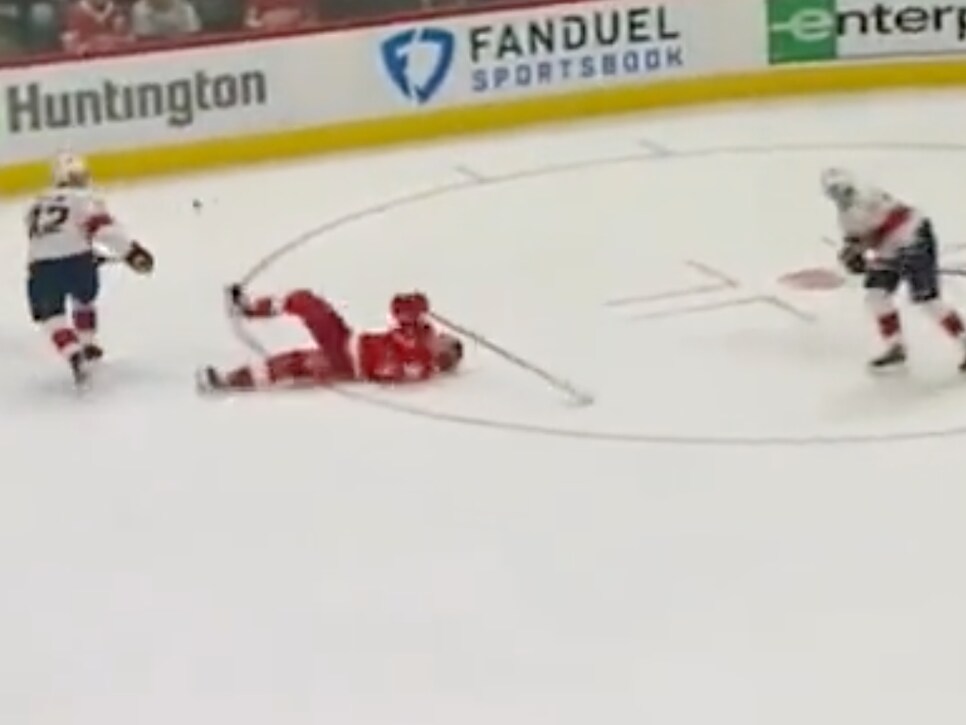 Soon after, Erne's teammate Robby Fabbri began taking all the bullets, two of them coming with in about three seconds of each other.
The most hilarious moment came after all the chaos in front of the net around the 35-second mark, when a perfect cross-ice pass seemed to set up a wide-open clapper for Panthers defenseman Brandon Montour. Erne and Fabbri, already sufficiently hobbled, were having absolutely none of that: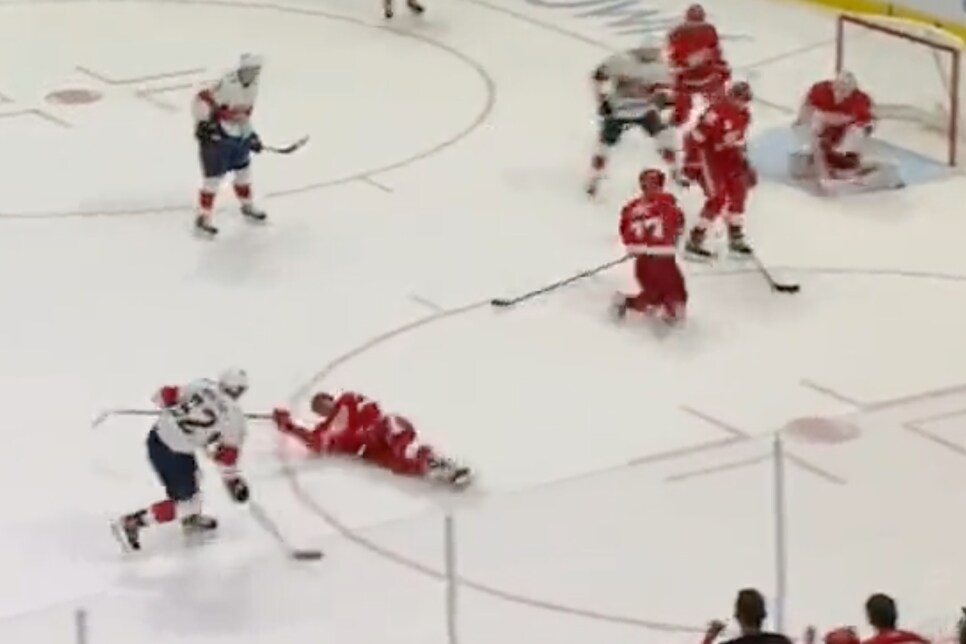 Absolutely legendary grit from these two, and the rest of the guys involved in this sequence, too. Usually, when there is this much sustained zone time for the offense, you are begging for trouble. But these guys simply would not allow a goal, and because of it they were able to force overtime and steal a point. Florida did go on to win and improve to 8-0-0, but the Wings displayed all kinds of grit, an awesome sign for the rest of their season.