Play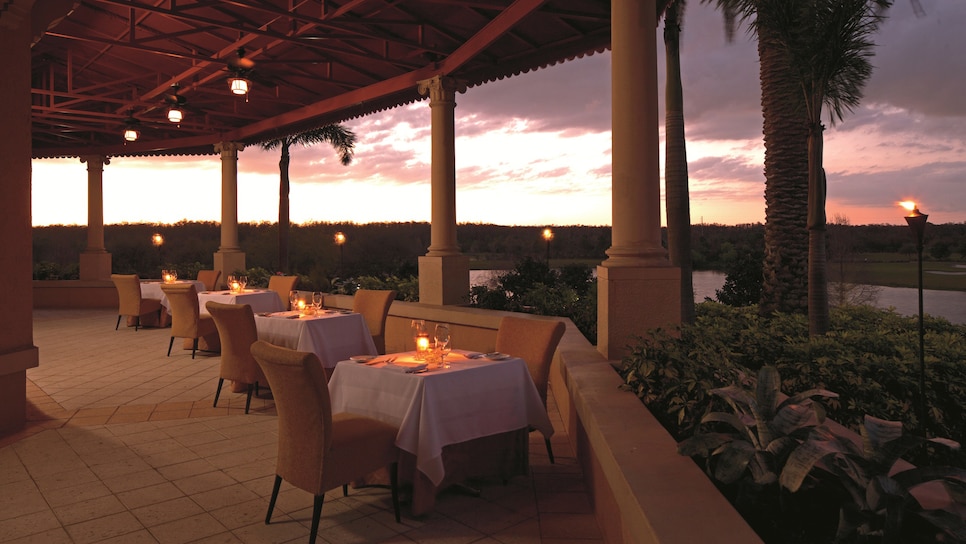 We get it, you might expect the food in the Theme Park Capital of the World to be more on the fast side than the award-worthy, but you'd be mistaken. In fact, some of the most-heralded eateries in Florida can be found right here, near the fairways of the course that you just finished playing. One such example is Norman's, the fine dining restaurant at the Ritz Carlton Grande Lakes. Run by James Beard Award winner Norman Van Aken, it offers sumptuous New World cuisine (a fusion of Latin, Caribbean and Asian recipes with traditional European technique) and an impressive wine list.
If you're staying at Disney and want to eat like a king or a queen—or sure, even a princess—book a table at the AAA Five Diamond Award winning Victoria & Albert's. Here, you're surrounded by storybook elegance while noshing on delicacies from Spanish Octopus with Iberico ham and sherry vinaigrette to a whimsical poached egg with Florida corn and crayfish. Make sure to dress appropriately and reserve a table in advance.
Didn't bring your formal attire? Then Kings Orlando offers something completely different but just as satisfactory. With a menu that seems built to take international tourists on an all-American culinary ride—it's equally famous for its ribs, wings, high-end burgers, salads and pizza—feel-good grub is the headline at Kings, followed closely by all the good-old-American bar games offered (from ping-pong, bowling and foosball to billiards, corn hole and shuffleboard). Yet for every guest who's had the pleasure of dining here, it's the friendly staff and impeccable service that leave the most lasting impression.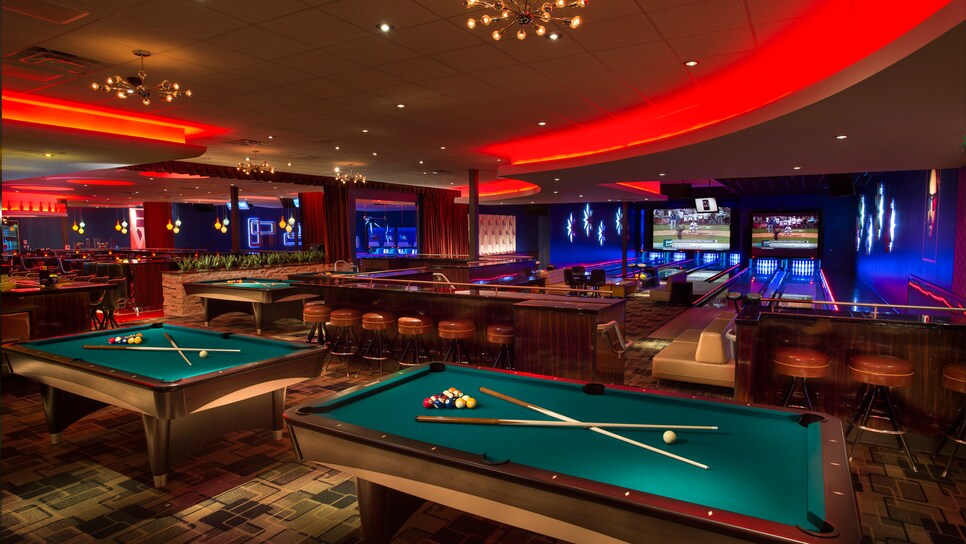 Once you've reached the point in your trip where you've had enough rich food and are looking for lighter fair, visit the widely heralded Kabooki Sushi on Colonial Drive. A fresh-fish surprise in central Florida, it offers up some of the most tasteful traditional Japanese and Asian-fusion cuisine you've ever tasted—or seen (we venture to bet Kabooki's artful plates of sushi and sashimi are some of the most photographed in Florida). Just remember to leave a little room for Chef Henry Moso's famous Japanese desserts.