Equipment
Despite short Masters, PGA Tour distance average at record pace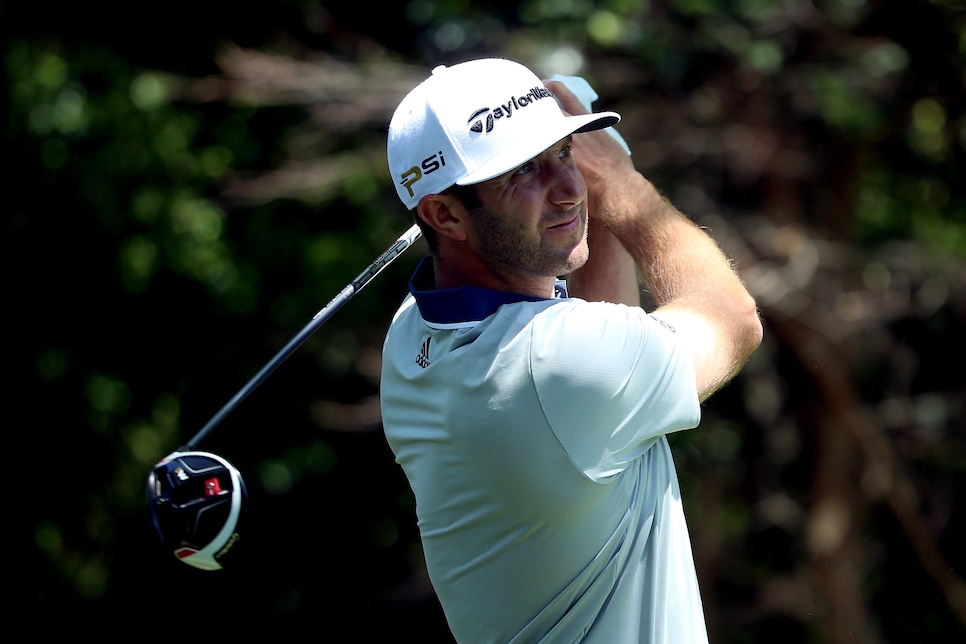 The winds blew so consistently at last week's Masters that average driving distance for the week was the lowest it's been in the tournament in nearly a decade. Dustin Johnson led the field with a 299.25 average, about 10 yards shorter than his usual number.
But despite the low numbers from the Masters, the average driving distance on the PGA Tour this year remains on a record pace.
The average drive of 277.8 for the week at the Masters was the lowest number for the tournament since 2008, and nearly 10 yards off last year's average of 286.2. But the PGA Tour average driving distance year to date is still almost 290 yards. The current 289.4 average marks the highest all-time, 1.6 yards over last year's high mark. Curiously, the PGA Tour record for average driving distance at the end of any year was set in 2011 at 290.9, but by Masters week that year, the average was 285.3, four yards shy of this year's hot pace.
Of course, with all the discussion about whether Augusta National is going to add more acres to its property and potentially expand holes like 4, 5 and especially 13, the driving distance numbers from this year's Masters might serve to put the discussion in some kind of perspective. The winds for the Masters this year were probably most similar to the conditions from 2007, when temperatures also were cool and the course was wet, as well. That year, the average drive at the Masters was a little over 275 yards. That's only shorter than this year's average by the distance of Danny Willett's lead-clinching six-foot birdie putt at the 16th hole.
There were 60 drives of 300 yards or more at the Masters this year. Last year, there were 135 and the year before that there were 167, 157 in 2013. There were only 20 in 2007.
Still, the Masters doesn't show any signs of instituting its own shorter-flying ball for future tournaments,. Indeed, as Augusta National GC Chairman Billy Payne explained last week, "It's not something we would want to do. ... We are in the middle of all of those studies, a lot of arithmetic, lot of design issues, and we would only resort to equipment as the last resort because we believe that the governing bodies in golf deal with that very effectively."