The Loop
Despite players skipping Rio, Tim Finchem believes golf has staying power in Olympics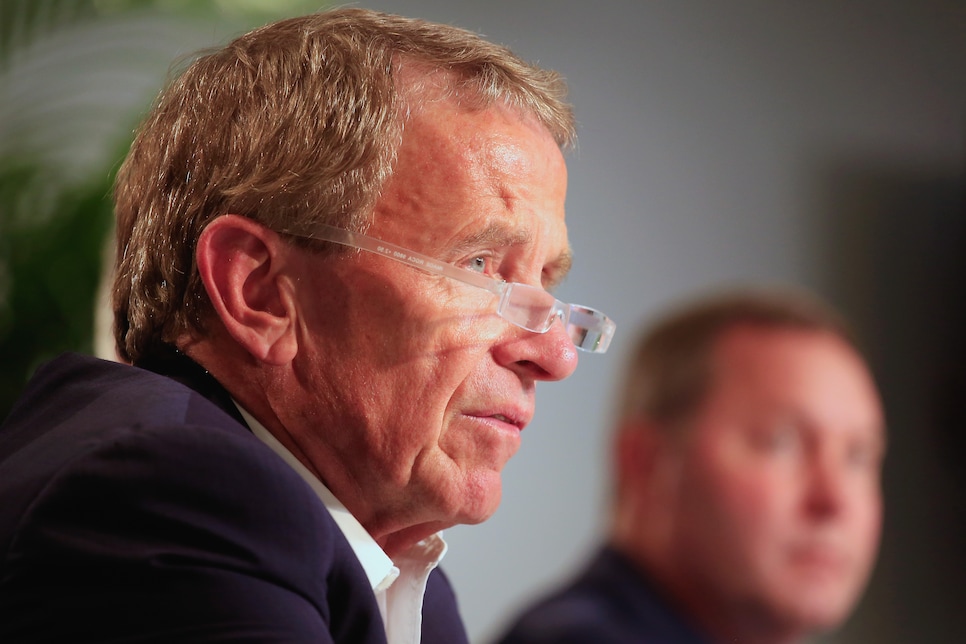 Golf returns to the Olympics for the first time since 1904, but the sport's participation in the Rio games has not been universally embraced. Five major players -- Adam Scott, Louis Oosthuizen, Charl Schwartzel, Marc Leishman and Vijay Singh -- are passing on the event, citing a hectic schedule or concerns over Brazil's Zika epidemic.
Because of the initial lukewarm reception, some of the sport's voices -- including Rory McIlroy -- have voiced worries that golf's Olympic stay will be short. However, PGA Tour commissioner Tim Finchem believes golf will be a lasting player in the Olympics.
"We're off to a good start," Finchem said on Tuesday at the Players Championship. "Now, as you're also aware, there are a variety of issues with the Games, health issues, the traditional -- almost traditional thing with the Olympics with regard to congestion, facilities not being finished, and we have seen that in Greece, and we saw it in Atlanta and we saw it in China, and we are confident that those issues can be handled when we're down there."
After this year's Olympics, there will be a vote in 2017 regarding golf's participation in future games beyond 2020, a matter Finchem thinks is trending in golf's favor.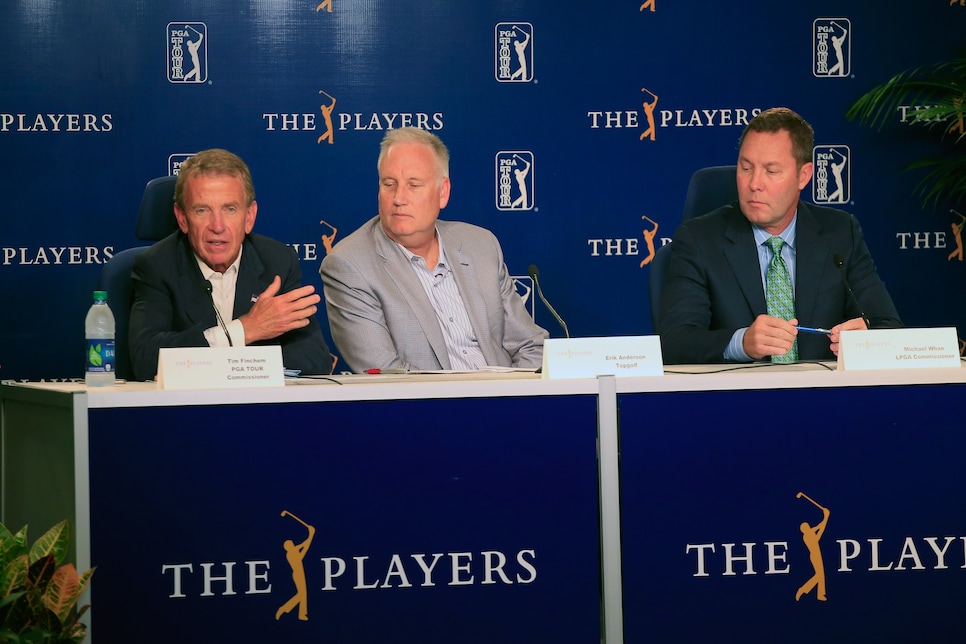 "The reason [the IOC] liked golf is it's growing around the globe, it's bringing young people to the game, it's one of the few sports that's actively very popular on every continent," Finchem remarked. "It's truly a global sport, and it's a sport that works quite well with sponsorship and they're in that business, so I don't think any of those variables are going to change after this year. I think we'll be in good shape."
Finchem did acknowledge health issues are at the forefront of the Brazil games, and didn't want to trivialize those very real concerns. Nevertheless, Finchem and the heads of golf see the potential the Olympics can bring to the sport.
"We don't go around saying gloom and doom. We say, look, let's take advantage of the upside here if we possibly can," he said. "And I think the positives here are this is the biggest sports stage ever. Every four years it happens, and you want to take advantage of that."