News
Despite hometown demands, Dustin Johnson poised for Masters run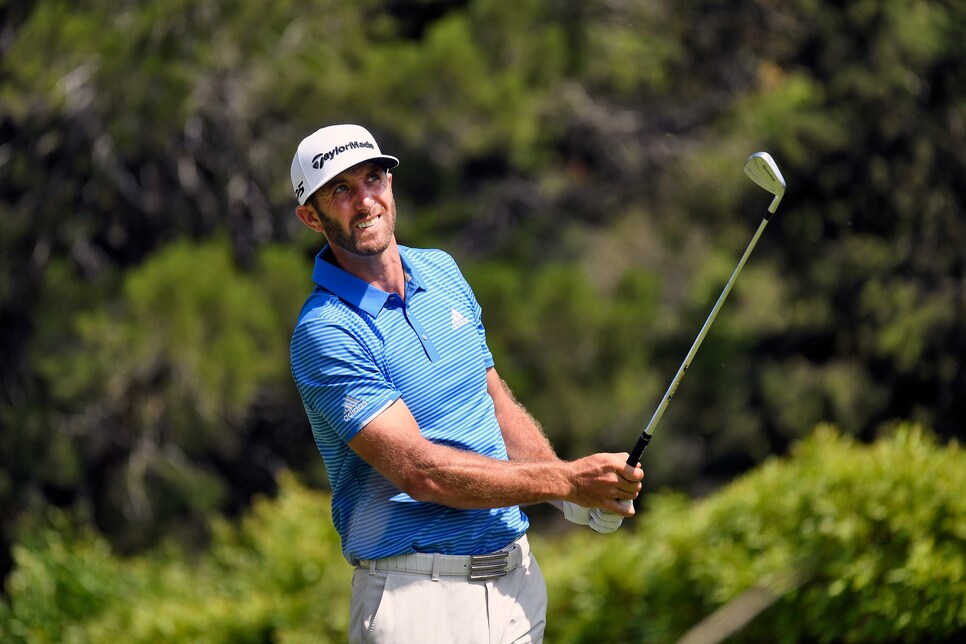 Dustin Johnson was back home in Jupiter, Fla., in February after his five-shot win at the Genesis Open in Los Angeles -- which vaulted him to the No. 1 in the world for the first time -- when he called his old college coach, Allen Terrell, in South Carolina. As the director of Dustin Johnson Golf School at TPC Myrtle Beach, Terrell was getting ready for the start of the Dustin Johnson World Junior Golf Championship in two days. But at a time when seemingly everything was all about Dustin Johnson, the call wasn't.
"Hey, why don't I bring the U.S. Open trophy for the kids?" Johnson said, to which an only mildly-surprised Terrell responded, "Sure, that'd be awesome."
"Being No. 1 is important to him but he doesn't look at it like he's any different before he was No. 1," says Terrell, 42, who's worked with Johnson since recruiting him to Coastal Carolina University in 2003. "He sat there and posed with a 100-plus junior golfers and the trophy at the welcoming dinner. Our tournament committee got the pictures developed that night, and the next day he sat down and signed every one of them so the kids could have just not a picture but an autograph too. He just likes giving back. He's always been like that."
Safe to say if Danny Willett is slipping the green jacket on Johnson next Sunday -- which would make it four wins in a row -- that won't change him either.
"To him it's just a competition," Terrell says. "That's why he bounces back. He treats failure and success the same. After he won Mexico City, he called me the next day and said, 'Hey do you have some of my trophies?' He had just moved and was unpacking boxes and couldn't find some of them. He didn't say one thing about the win. I said, 'Hey, nice job,' and he said, 'Yeah, yeah, thank you.' "
You'd think if there's one major that meant more to Johnson than any other it would be the Masters given its close proximity to his hometown of Columbia, S.C., just 60 miles or so down I-20.
"He won't admit this," Terrell says, "but because it's close to home, he's got everybody wanting a piece of his time, hitting him up for tickets. I always felt like the Masters would be the hardest tournament for him to win because he wants to be polite and help everyone. He's doing a better job now of isolating himself the last couple of years."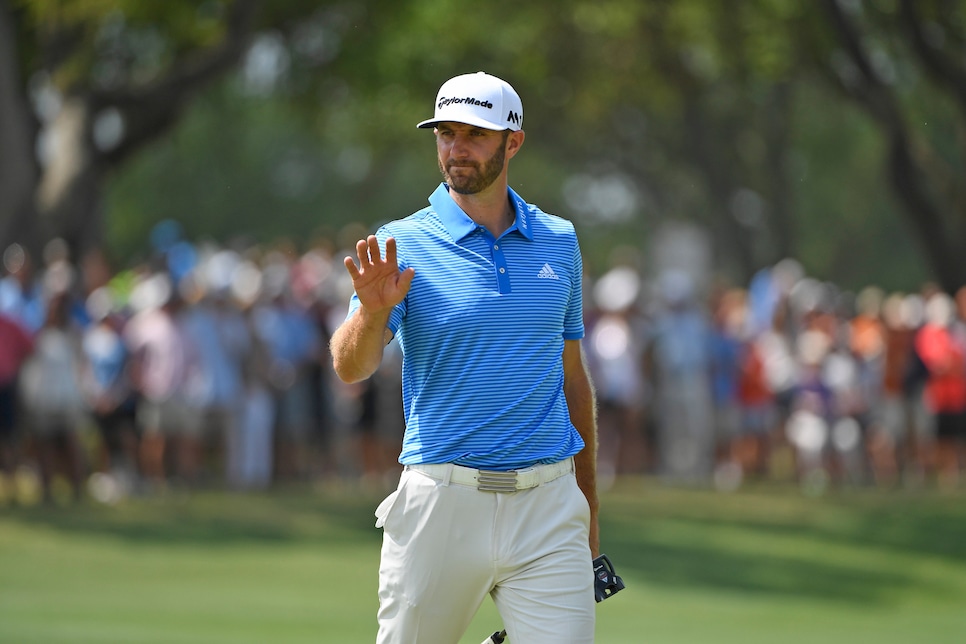 Technically, Terrell feels Johnson needs to do two things better to win this year: putt with a little more speed and pitch with a little less. Because Johnson likes to die his putts into the hole on the last rotation, he has trouble holding the line on Augusta's sloping greens. And with the tightly mown chipping areas, Johnson's tendency is to use a little too much leading edge on his pitches.
"He sets up with the ball a little bit too far back and the handle a little too far forward," Terrell says. "And he actually adds more forward shaft lean during the swing so his ball can come off with too much speed because he's decreasing the loft. But he's continued to improve his technique to get the shaft more vertical and use the bounce better."
Other than getting his irons properly fitted when Johnson showed up at Coastal in 2003 -- Johnson's grandmother was the one who alerted Terrell to him -- the short game is pretty much all Terrell has worked on with Johnson, at least from a technical standpoint. To keep him engaged, Terrell would set up nine different pitch-and-putt drills of varying lengths that required a 70 percent conversion rate to complete them.
"He'd always finish as fast as I could set it up, and I'm like, 'This guy is cheating,'" he recalls with a laugh. "So I'd watch him, and he was just so skilled, he would do it the first time where nobody would ever do it the first time."
From a mental standpoint, Terrell helped bring structure and accountability to Johnson, who really started to excel his sophomore year, earning medalist honors at the NCAA East Regional with a 64 in the final round and leading CCU to its first berth in the NCAA Championship. But Terrell scoffs when he's asked if he was hard on him, as Johnson has said.
"I'm so tired of hearing that," he says. "When he's mad at me he always says that. He really just struggled with the demands of a college team and the punctuality needed. I don't really care if someone's late; that's life. But there has to be structure as far as the team chemistry goes so there's no favoritism. He fought me on it like most young kids and had to do a little extra conditioning, but he never was late again. He'd be the first one to everything after that."
Being first seems to fit Johnson better than ever these days.