News
Despite causing Ryder Cup controversy, Patrick Reed still considers himself Captain America: "Still 3-0 in singles"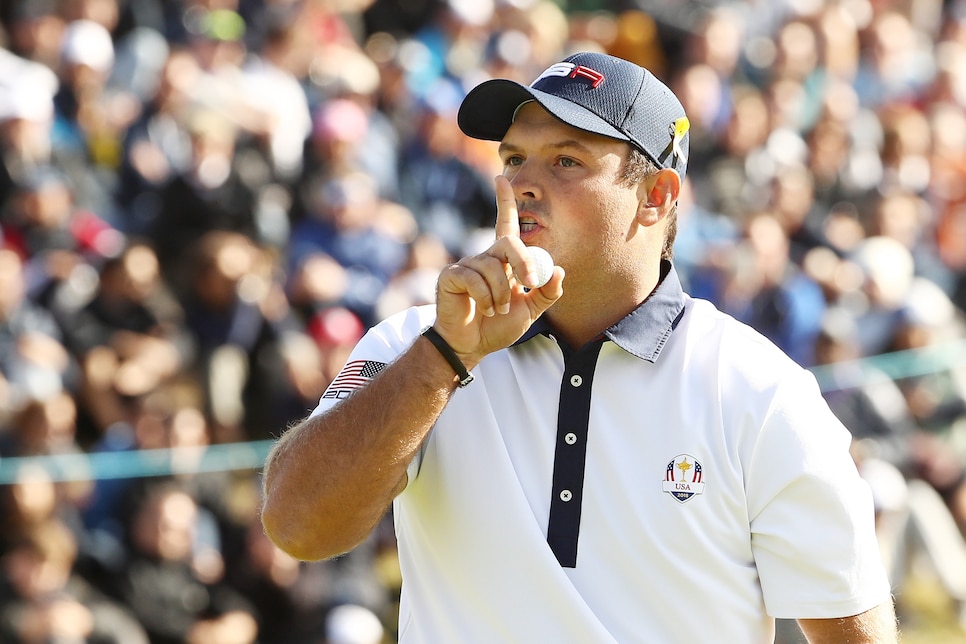 While the Americans came out on the business end of the 2018 Ryder Cup, the real bruising came after the match was over. From friendly fire, no less, as Patrick Reed sounded off on his teammates to the New York Times. Reed took issue with Jordan Spieth for breaking up their successful partnership ("The issue's obviously with Jordan not wanting to play with me. I don't have any issue with Jordan. When it comes right down to it, I don't care if I like the person I'm paired with or if the person likes me as long as it works and it sets up the team for success") and captain Jim Furyk for sitting the reigning Masters champ in multiple sessions ("For somebody as successful in the Ryder Cup as I am, I don't think it's smart to sit me twice"), while also throwing partner Tiger Woods under the bus for his less-than-stellar performance.
While Reed is no stranger to controversy, his comments were seemingly at odds with his "Captain America" persona, putting that brand into question.
However, speaking at the Hero World Challenge, Reed maintains the nickname still plays.
"No, still 3-0 in [Ryder Cup] singles," Reed said, according to the Golf Channel's Rex Hoggard. "It's something that I love and cherish and hopefully will continue playing really good golf when I represent the country and keep on bringing it in those events. Being 3-0 in singles is something cool because you always want to feel like you can be counted on toward the end, especially during a Ryder Cup."
Although that record is noteworthy, that explanation seems to be missing a larger theme. Whatever linger issues or resentment remain will need to be addressed at some point, as Reed is in the early running to automatically qualify for the 2019 Presidents Cup, lead by Woods.
Reed will tee off with Ryder Cup teammate Bubba Watson on Thursday at the Hero.