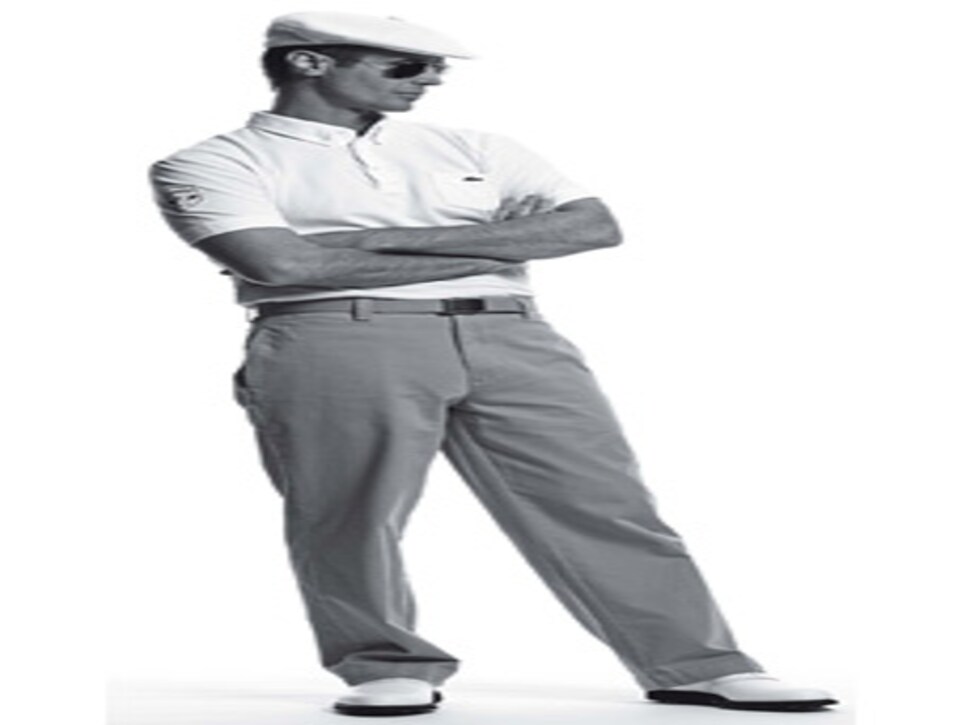 These wardrobe building blocks -- Dockers khakis, white Lacoste shirt, all-white FootJoy shoes and Kangol cap -- look as stylish today as ever.
In 1933, René Lacoste created a tennis shirt after those worn by polo players (hence the name "polo" shirt). The French tennis champion, also a savvy businessman, created the first designer logo by emblazoning shirts with his personal symbol and nickname, Le Crocodile. Dockers khakis should be in every golfer's wardrobe. This flat-front cotton pant is simple and comfortable. The all-white FootJoy Classics endure; the shoes work with nearly every golf outfit.
When you think of iconic sunglasses, the Ray-Ban Outdoorsman aviator should come to mind. Ergonomically shaped for fighter pilots, it signifies where fashion meets function. Ben Hogan and the all-white Kangol are synonymous. His image (swing, too) lives on.
Opt for timeless design, and you'll always look stylish.
ALL ISLAND WEBBING belt, $5, 631-470-0908.