News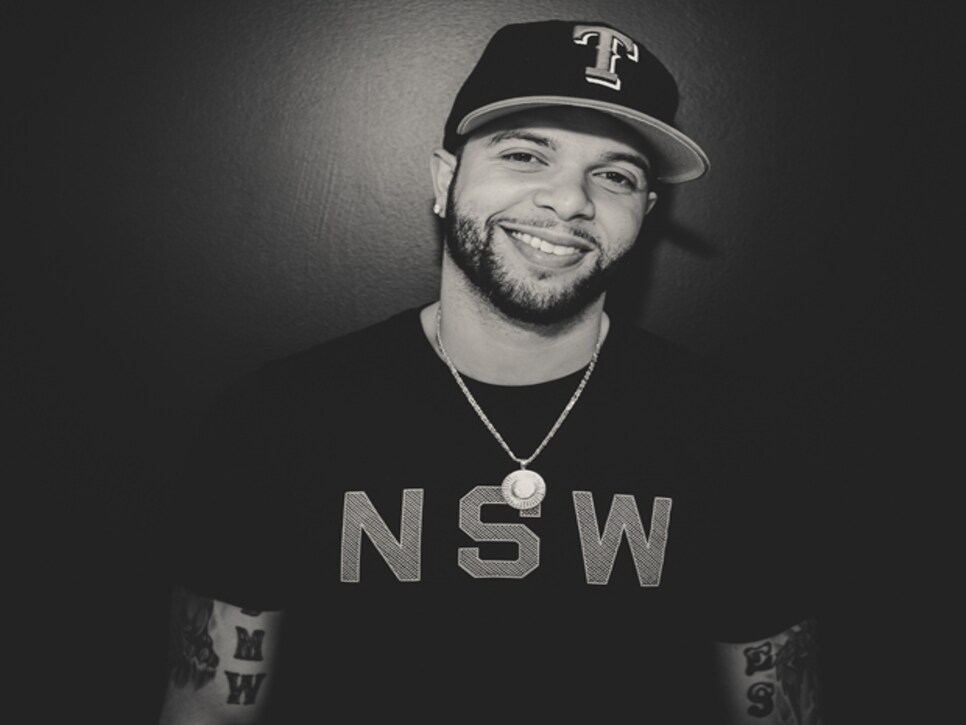 On Thursday, November 1st, 2012 [rescheduled to November 3rd due to Hurricane Sandy], professional sports return to Brooklyn. The Brooklyn Nets' season opener will bring an end to the 55-year wait the long suffering fans of the "fourth largest city" in America have endured since Walter O'Malley moved the Dodgers to Los Angeles. Leading the charge is All-Star point guard, Olympic gold medalist, and avid golf enthusiast Deron Williams, who -- though relatively new to the sport -- found himself participating in two pro-ams in 2012: the Barclays at Bethpage Black and the Wells Fargo Championship at Quail Hollow. A self-proclaimed fan of the PGA Tour, we sat down with Williams on the eve of his team's historic opening night to talk golf.
GD: What's your handicap?
Do you follow the PGA Tour?
Who's your favorite golfer?
I've got a lot of favorite golfers. I root for Tiger. I root for Bubba, especially because I played with him, now I like him even more. I like Anthony Kim, hoping he makes a comeback at some point. He lives in Dallas. And I always root for D.A. Points and Steve Stricker because they're both Illinois guys.
How did you get into golf?
My rookie year Kenny Thomas asked me to play in his celebrity golf tournament. I went out and played his tournament, and I was starting a foundation up myself, so I thought, 'maybe I should do one of these.' So I did one the next summer. I still didn't really play, I just wanted to have an event, thought it was a good idea. I played a couple times, but the next summer I started to really get serious about it. Played most of the summer, then ending up quitting because I sucked so bad, it pissed me off because I wasn't getting any better. [laughs] But the next summer I kept at it. . .
Five years and you're an 8? Man, you're making me feel bad.
I spent a lot of time on it. [laughs]
Do you ever play with any other NBA players? I know Chris Paul is huge golf fan.
Yeah, I played with Chris. Chris just started playing. I was trying to get him to play even though he wouldn't, then all of a sudden he got the bug. I play with J. (Jason) Kidd all the time. I play with Kyle Korver. Guys on my team in the past, Brevin Knight, Jared and Jason Collins.
What would you say are the strongest/weakest parts of your game?
Depends on the day. A lot of times my driver fails me, so I just go to my 4-iron. I think my putting could be better, my short game. I think that's what's keeping me from being a five or a four, my short game. Just those couple strokes here and there.
Were you personally caught off guard at all by the way the Nets have been received in Brooklyn? It would be an understatement to say you've been well-received.
No, I mean, that's kind of what we anticipated. That was kind of the whole reason I re-signed here, everybody was making such a big deal about the move, because I think everybody knew how great the reception would be. You know, how much the fans wanted a basketball team here in Brooklyn.
[Nets GM Billy King walks by]
King: You talking about the best GM in the league?
DW: Who's that? Who's the best GM in the league? Mitch Kupchak? [laughs]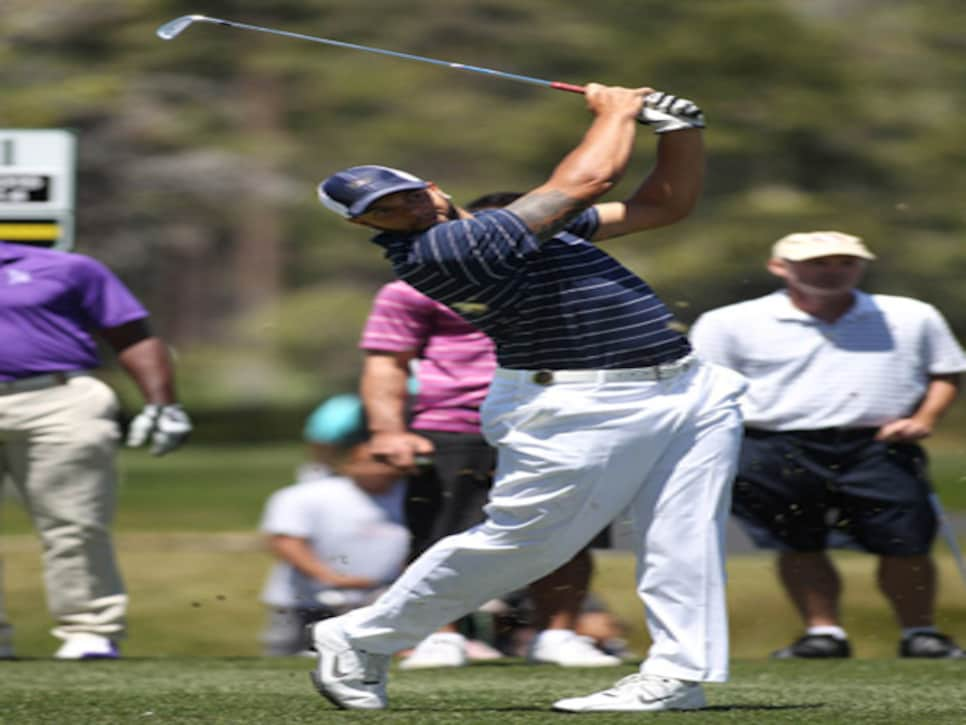 I don't want to overstate things, but have you given any thought to the fact that aside from this being the first pro team in Brooklyn since the Dodgers, you're essentially the first star athlete playing in Brooklyn since Jackie Robinson?
Yeah, I mean it's cool. I just think it's great to be a part of this whole thing. Not individually, as a team, as a community. Brooklyn being the biggest borough,
The best borough . . . I just think it's exciting to be a part of it. I don't think about about being the first "star" or whatever you want to call it. I'm just excited about the opportunity.
Do you have a favorite Brooklyn or City-area course?
There's a lot of them out here that I like. It's tough to say. I really like Baltusrol. I've played it a couple of times. P.J. Carlesimo, our assistant coach is a member there, I've gone with him. I love playing there, it's a great track.
What about your favorite hometown (Dallas) course?
You know, I haven't played as many places as I would like out there, but when I'm in town I usually stay at the Four Seasons, so I always play the Byron Nelson, the TPC (Las Colinas), and I really like that course. There's still so many places in Dallas I want to play, it just gets too hot in the summer, I don't go back much.
You just got back from the Olympics. Golf will be in the Olympics in 2016. Do you have any advice for the guys going over there?
Those guys know what to do, they play in the Ryder Cup. Even though they don't know what format they're going to play yet.
Did you make it out to the Ryder Cup?
I didn't, but I'm going to at some point.
Ok, last question. You have a three-foot putt to win. If you could choose from anyone, who do you have take it for you?
Yeah, you can make it four-footer if that's a little tougher.
I'll go with Tiger. Well, right now, I'd probably go with Rory.
That's not a bad answer, although I'd probably still go with Tiger.
Ok, let's say Tiger. [laughs]
No, I can't sway your opinion.
Yeah you can. I said Tiger first and you got to go with your gut right?