The Loop
Derek Jeter hustled President Obama in golf, likely to get audited
President Obama is a sports fan, but you wouldn't know it judging by his wager with Derek Jeter. No one in their right mind would bet against the Captain.
At a fundraiser in Las Vegas held by Brian Greenspun (owner of the Las Vegas Sun newspaper), Obama told a story about a round of golf he played last November with Greenspun and Jeter.
"He (Greenspun) and Derek Jeter stole money from me at Shadow Creek," Obama said. "It was clearly a set up, because when we got to the practice range, he was shanking balls everywhere. I said, 'You play golf Derek?' And he said, 'I just started two weeks ago.'"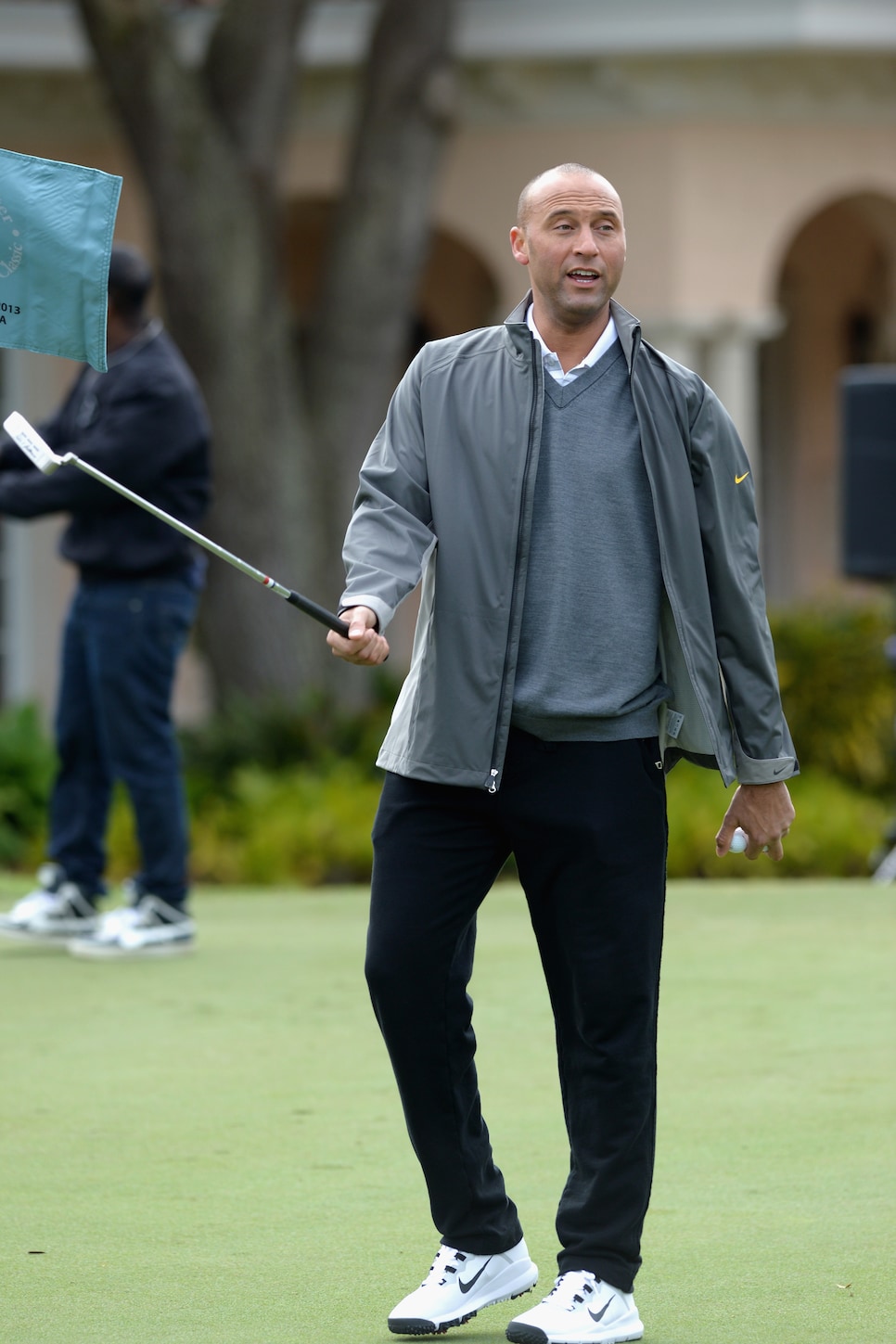 According to President Obama, Jeter was given 30 strokes in their match, one which the Yankees shortstop and Greenspun won in blowout fashion.
"We had to take a picture of me handing Jeter money at the end of the game," Obama laughed. "Despite that, Brian is a great friend."
As one who is apathetic to politics, I feel confident in stating the following: THIRTY STROKES? I don't care how bad someone is at golf, you don't give them 30 strokes. This is the leader of the free world, and he's getting hoodwinked by a guy who didn't go to college?
Also, I like Jeter, but the man's integrity took a hit after hearing that. How can you be an alleged "fierce" competitor by taking 30 strokes? Did he get to tee it up from anywhere on the golf course as well?
No word if Jeter at least gave Obama a gift basket as a consolation prize.