News
Think Young, Play Hard: Derek Ernst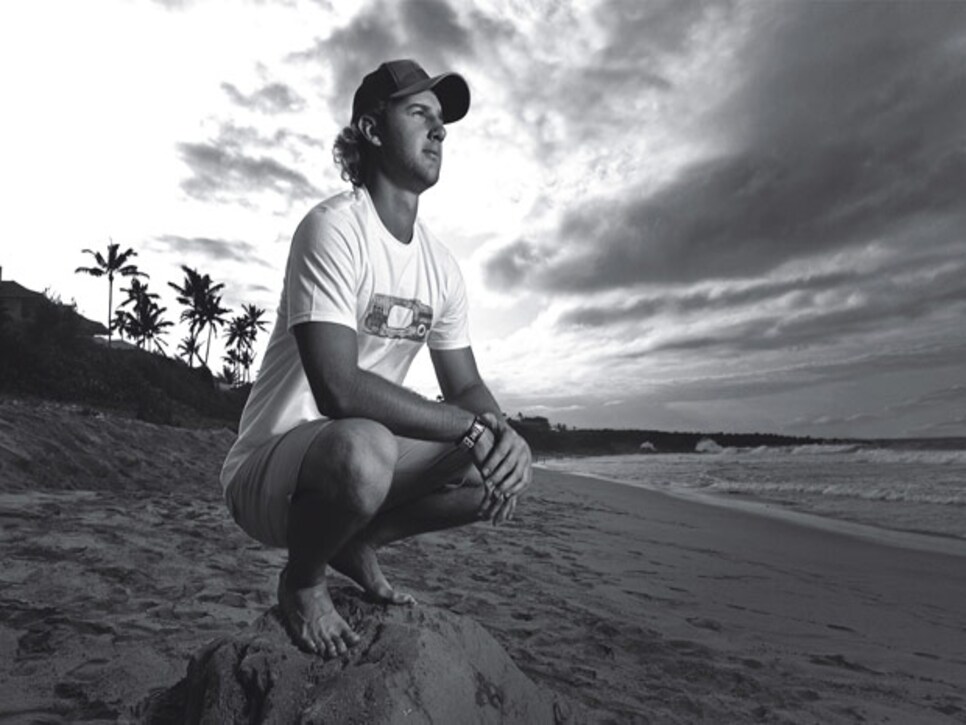 ON WINNING THE WELLS FARGO CHAMPIONSHIP AS A ROOKIE
Phil Mickelson was three shots ahead by the time I stepped up to 18. Next thing I knew, Phil bogeyed two holes, and I birdied 18 and got into a playoff and won. To think I won where Rickie Fowler and Rory McIlroy got their first tour wins. And I played with Lee Westwood. It makes you feel good to win against a field like that.
ON STRUGGLING BEFORE THAT WIN
I had missed five straight cuts and was trying to be someone that I'm not. Trying to control everything on the course. I felt like I had to do everything just right or I wouldn't have a chance out here. It really screwed me up for a while.
I realized what got me here is what's going to keep me here. I started thinking about only one shot at a time and not worrying about everything else. It freed me up to play like I'm capable of playing.
I came to Maui for the first time in January for the Hyundai Tournament of Champions. It's great there. Guys like Adam Scott can surf, but I'm not going to break my neck on those waves.
I'm nothing like the city. I just went to school [UNLV] there. I've never gambled in Vegas, and I never will. I figure if I start, I might get hooked.
ON HIS PASSION FOR THE DRUMS
I have my own set, and I can play to almost any song.
In high school, the music teacher said I should join the marching band because I was getting good at the drums. I said, "OK, but I have golf practice." She said "Really? How far do you think you're going to get in golf?" I looked at her and said, "How far do you think I'm going to get in the marching band?" So much for the band.