News
Denny McCarthy wins, while Lucas Glover and Cameron Tringale regain their PGA Tour cards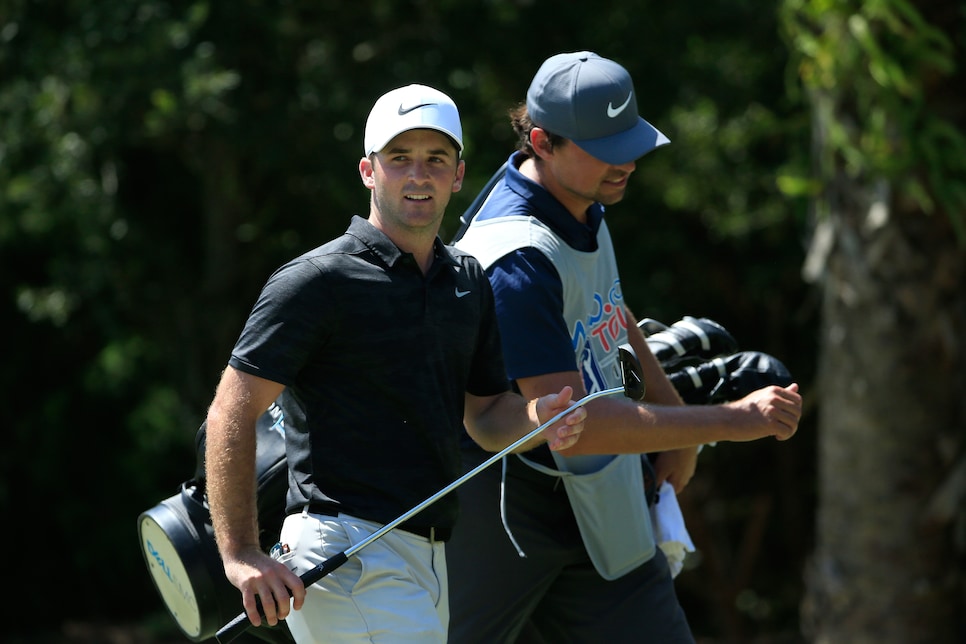 Only in the Web.com Tour Championship can players finish second or third and still celebrate like winners, as a foursome that included PGA Tour veterans Lucas Glover and Cameron Tringale did on Sunday.
Denny McCarthy, 25, won the tournament at the Atlantic Beach (Fla.) Country Club by four strokes to earn a return to the PGA Tour for a second straight year.
"I just did what I've been doing the last three or four months now," McCarthy, a former Walker Cup player, said. "I've been playing some really good golf. Just stuck to the process and I feel like I've gotten a lot better the last three or four months and I've been knocking on the door for quite some time now. And what better way to finish it off than with a win this week."
Glover and Tringale, meanwhile, were coming off disappointing PGA Tour seasons, requiring that in the Web.com Tour finals they finish among the top 25 money winners (among those who had not finished in the top 25 in the regular season) to earn a PGA Tour card for 2018-'19.
A former U.S. Open champion, Glover, 38, came into the Tour Championship 40th in earnings in the three previous events, yet finished second to jump to seventh to regain his full PGA Tour exemption.
Glover entered the final round tied with McCarthy for the lead. The latter shot a six-under par 65 to complete 72 holes in 23-under 261. Glover finished with a two-under 69.
Tringale, 31 and a nine-year PGA Tour veteran, began the Tour Championship tied for 83rd in earnings and by finishing in a tie for third jumped all the way to 21st to return to the PGA Tour.
Two other lesser-known players made significant jumps to earn PGA Tour cards: Sepp Straka moved from a tie for 80th to 20th by tying for third and Ben Silverman moved from a T85 to 22nd by also tying for third.
They represent the ecstasy part of the tournament. Agony was represented by Chad Campbell, 44, a winner of four PGA Tour events. Campbell needed to hole a 10-foot birdie putt at 18 to get into the 25 and missed. He tied for eighth in the tournament, but finished 39th in earnings in the finals series.
He'll still get an ample number of PGA Tour starts on his past champion status, but he won't have the freedom to lay out his own schedule.
Australian Curtis Luck, 22, a former No. 1 in the World Amateur Ranking and a former U.S. Amateur champion, tied for eighth and earned a promotion to the PGA Tour.