Line it up. Sort of.
Why golfers should try this top putter's ingenious golf ball-line method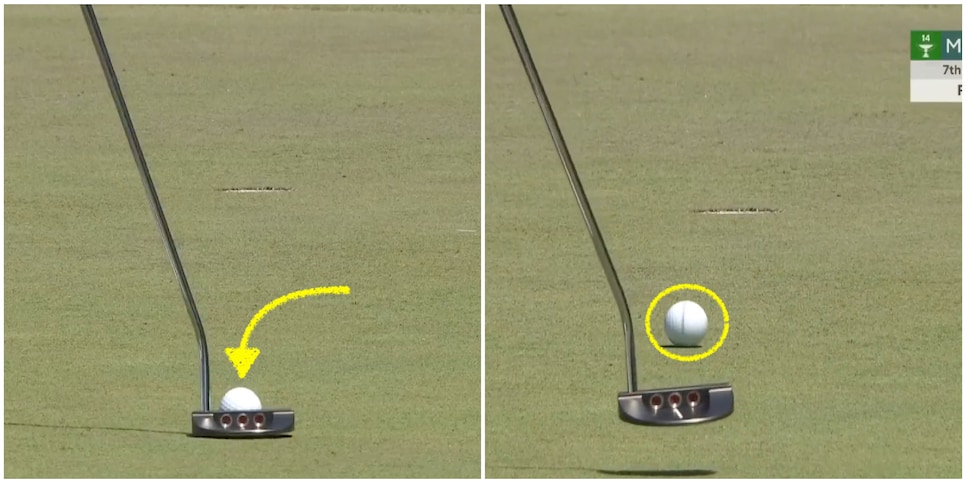 When golfers ask the question about the line on our golf balls, we often reduce it down to black-and-white, yes-or-no question: Do you use the line, or not?
There's no right answer. There have been great putters on either side.
Great putters who use the line, like Tiger Woods and Brad Faxon, say it simply helps them aim better. It reduces a variable, and allows them to focus only on the speed.
Great putters who don't use the line, like Jack Nicklaus, often say that they get too locked into the line at the expense of their feel. Some will also say the line makes them feel uncomfortable over setup, which sows doubt into their stroke.
And then there's Denny McCarthy, an objectively great putter (he's currently fourth in tour in SG: Putting) who lost narrowly in a playoff at the Memorial to Viktor Hovland last week. He has a line on the golf ball, but he has a unique way of using it.
McCarthy's clever technique, explained
On short putts, where McCarthy currently ranks first on tour in putts inside 10 feet, he keeps his use of the line straightforward (yes, pun intended). Unless it's a steeply breaking short putt, he uses the line because aiming specifically is very important on short putts.
But as he gets further away from the hole, McCarthy told The Fried Egg in a podcast late last year that he tilts the line more under the golf ball. On longer putts, most of what he sees when he looks down are the dimples of the golf ball. He only sees the very tip of the line.
He has two reasons for doing this:
The tip of the line gives him a general reference point, without getting him too locked into it.
It allows McCarthy to see, after he's hit the putt, if his ball is rolling end-over-end. If it is, he knows he made a good stroke, even if he missed the putt.
It's a clever method for golfers who can never quite get comfortable with one or the other. I think I may give it a try myself.
For more nerdy golf stuff, check out the Golf IQ podcast below, or right here.