The Loop
Dennis's future is still TBA for 'It's Always Sunny' and we are getting worried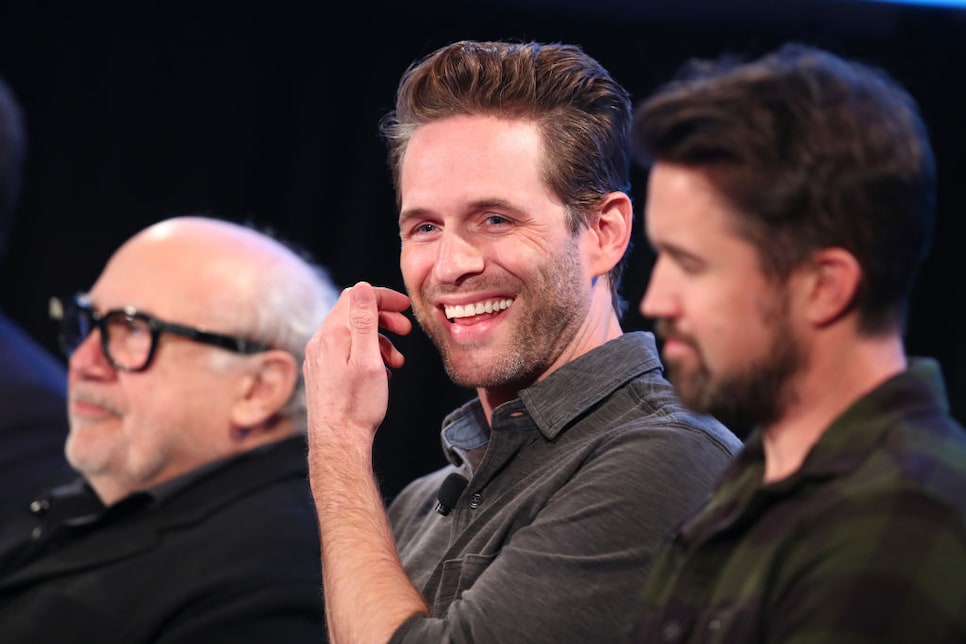 It's Always Sunny in Philadelphia wrapped up its 12th (!) season is stunning fashion: Dennis (Glenn Howerton) leaves Paddy's to go raise his newborn in North Dakota. A move the Gang commemorates, perhaps symbolically, by blowing up his beloved Range Rover with a rocket launcher. That Howerton signed on to a new TV show days after the finale -- coupled with interviews from Howerton and others regarding the state of his character -- fueled speculation that the show had come to a close, despite being under contract for another two seasons.
But good news! The writers are reconvening in February for next season, with production to start in April with a fall airdate in mind. However, when the show's five stars -- Howerton, Rob McElhenney, Charlie Day, Kaitlin Olson and Danny DeVito -- got together this weekend for a TV panel, it doesn't sound like Howerton's future has been resolved.
"Eh, damn it," Howerton replied, when asked his involvement. "I will say this: All joking aside, I love these guys and we have an absolute blast working together. We'll see."
Co-creator McElhenney (aka "Mac") said there are some surprises in store, but remained tight-lipped on the subject as well.
In theory, Howerton's other project wouldn't impede his contributions to the show; Olson is starring in her own vehicle on FOX (The Mick) and retains an integral presence on It's Always Sunny. And yet, depending on the success of Howerton's new program -- NBC's AP Bio with Patton Oswalt -- perhaps audiences have seen the last of Dennis Reynolds.
And if that's the case, what the hell, man? The Gang is a collection of humanity's most repulsive individuals, but it was Dennis' flagrant disregard for the hopes and cares of anyone else that glued this group together. Without his unchecked immorality, will Mac, Charlie, Dee and Frank become contributing members of society? That's a fate worse than death.
Here's hoping this destiny doesn't come to pass. For a Dennis-less It's Always Sunny is like a post-LeBron Miami Heat: still watchable and entertaining, but hardly a transcendent experience.