The Loop
Delaware kick returner trucks defender so hard that everyone freezes up, leading to wild TD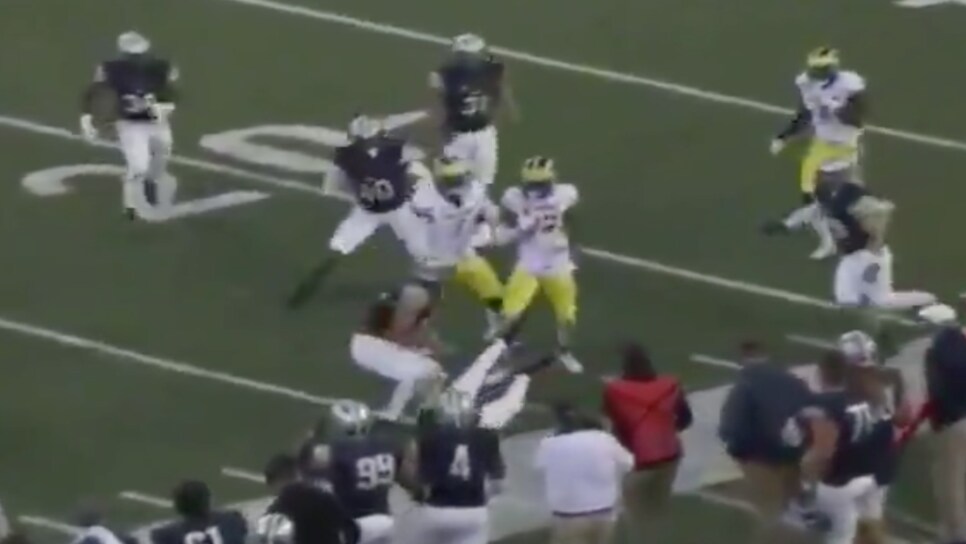 Every channel you flipped to on Saturday had a bigger college football game on, minus that Wisconsin-Illinois game of course. There was Michigan-Michigan State, Alabama-Tennessee, N.C. State-Clemson during the day, Oregon-Washingon State, Mississippi State-LSU and Ohio State-Purdue at night. It was a lot to handle. In other words, we forgive you if you didn't catch the Delaware-New Hampshire game (we missed it as well).
Apparently that was our loss, because this FCS matchup between the 4-2 Blue Hens and the 1-5 Wildcats produced by far the touchdown of the weekend. Leading 31-14, Delaware received a kickoff after giving up a fumble return for a touchdown, one of their few mistakes of the game. Return man Nassir Adderley made up for it immediately on the return, trucking a defender so hard that basically everyone on the field, including Adderley, froze up, leading to a wild touchdown:
Can you believe New Hampshire was 1-5 heading into this game? The answer is yes, yes you can. It's a miracle they even have one victory considering they let Adderley score from here: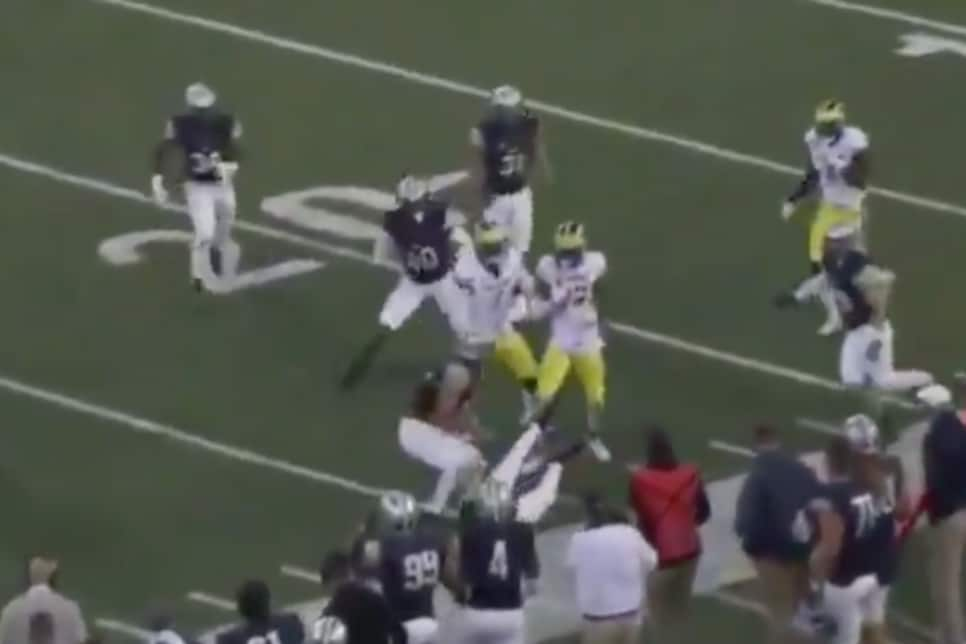 Way to play through the whistle boys! The funny thing is, they did, with most of the kick coverage guys coming to their senses after seemingly pausing to watch their teammate get murdered. And yet, they still couldn't corral him. Something tells us New Hampshire is going to be running day-1-of-training-camp-type tackling drills this week at practice.