News
Defending champ Matthew Fitzpatrick takes one-shot lead at Euro Tour finale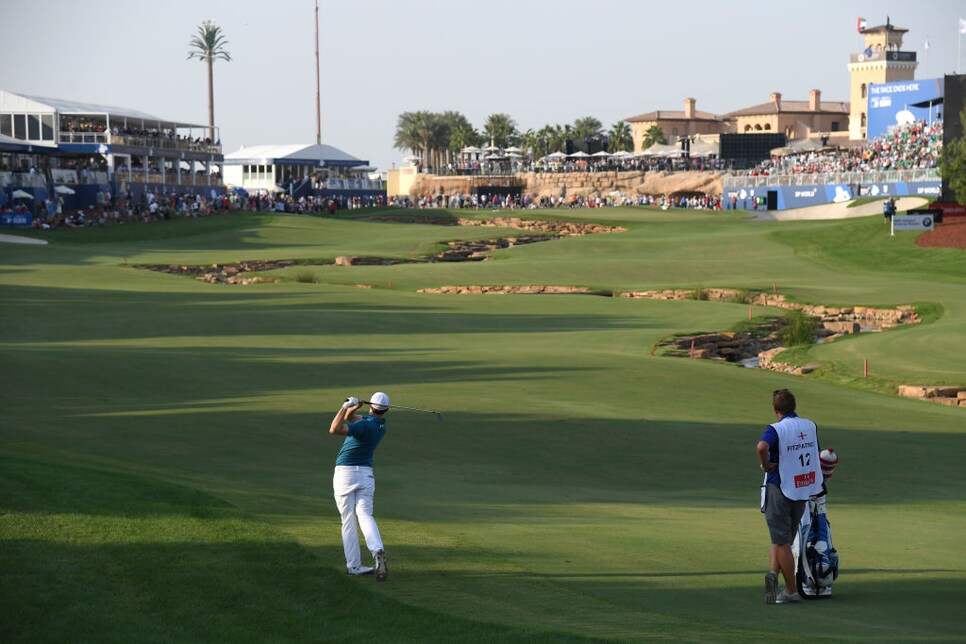 Matthew Fitzpatrick doesn't have the same recognition, at least in the United States, as other fledgling stars. And with good reason: save for a backdoor T-7 at the 2016 Masters, the 23-year-old has done little of merit on American golf's biggest stages. His fruits on the Euro circuit, however, are a different story, as Fitzpatrick has already won four times since turning pro in 2014. Halfway through this year's finale in Dubai, Fitzpatrick has his eyes on number five.
Fitzpatrick turned in his second straight 67 at Jumeirah Golf Estates to take a one-shot lead at the DP Tour World Championship. Not that his treks were similar in style. Following his bogey-free performance on Thursday, Fitzpatrick had two mistakes on his card in Round 2. However, thanks to an aggressive approach strategy, Fitzpatrick racked up five birdies and an eagle at at par-5 14th, leaving him just 36 holes away from defending his DP Tour World Championship crown.
"I've got nothing to lose," Fitzpatrick said. "I'm not trying to win the Race to Dubai, unfortunately.
"I did win last year and that probably gives me a little bit more confidence than everyone else. Maybe apart from Rosey because he's won the last two starts. I'm just looking forward to the weekend and delighted that I could put myself in position."
The real story of the day was Tyrrell Hatton. The Englishman was 10 under through 17, needing just a five on the final hole for the course record. Alas, his ball round a particularly tough lie on the 18th, leading to a bogey.
Still, the nine-under showing was good enough to vault Hatton up the leader board, sitting just one behind Fitzpatrick heading into weekend play.
The 18th also claimed Justin Rose as a victim. Fighting with Tommy Fleetwood for the Race to Dubai, a closing bogey gave the former U.S. Open chance a solid, if not remarkable, two-under 70 to sit in a tie for third.
"Halfway stage, I'd probably have signed up for that if somebody said on Wednesday, you would be in this position after two rounds, I'd have taken it," Rose said. "It's a position you can build on at the weekend."
Fleetwood, meanwhile, made up for an opening-day 73 with sound comeback effort, racking up eight birdies in route to a 65. Sergio Garcia, the only other player in the mix (albeit needing a win), is five back of Fitzpatrick at five under.