News
Defending champ Bernhard Langer to skip Senior PGA Championship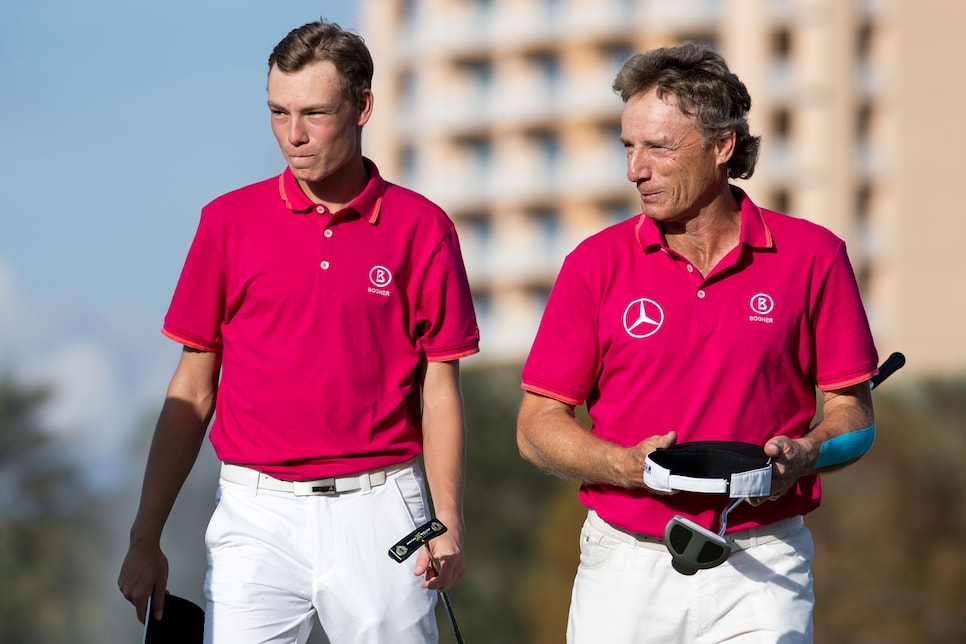 Manuela Davies/Getty Images
Adding to his already record total of 10 major victories on the PGA Tour Champions would seem to be among Bernhard Langer's top priorities as the 60-year-old continues his impressive senior golf career. But not at the expense of his family.
Langer announced on Monday during the press conference previewing this year's Senior PGA Championship that he would not be at Michigan's Harbor Shores May 24-27 to defend his title. Instead, he'll be in Florida attending his son Jason's high school graduation that weekend.
"Family comes first in my life," said Langer, who won the event at Trump National Washington D.C. in 2017.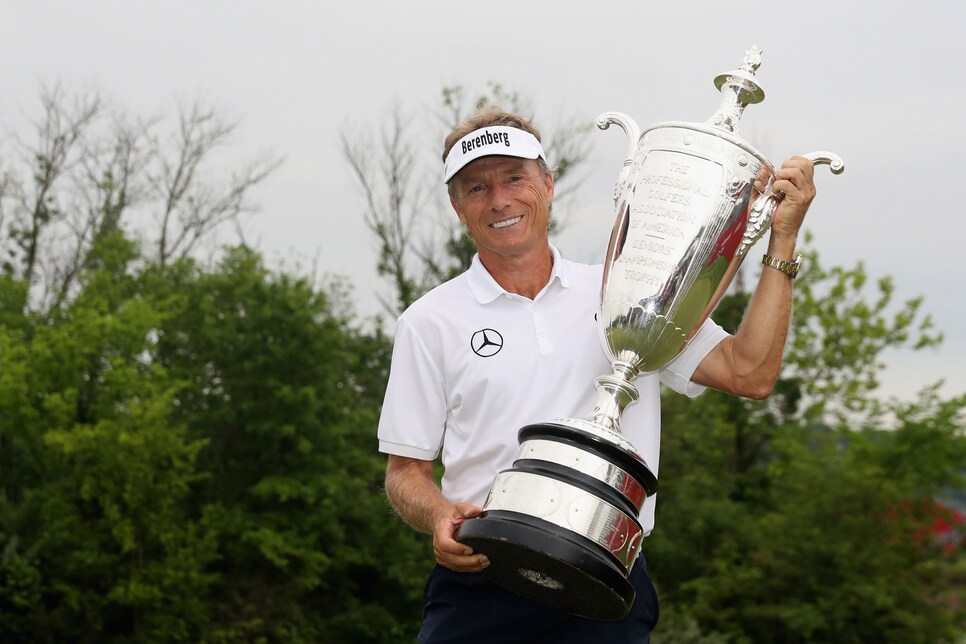 Jason is a golfer as well; he'll be attending the University of Pennsylvania in the fall and playing on the golf team. He and his dad finished tied for second at the 2017 PNC Father-Son Challenge (see above photo).
Langer has won five of his 10 senior majors in the past two seasons, including three in 2017. He is also expected to play at the Regions Tradition, the first PGA Tour Champions major in 2018, May 17-20 in Arizona.