The Loop
Decide for yourself if this is not the most impressive 409-yard drive in golf history
The old saw about golf being a game where you have to overcome adversity rarely rings more true than for those who must get past actual physical disabilities. In turn, the game is never more inspiring than when you watch people do just that.
That was the case again May 9 at the ParaLong Drive Nationals in Mesquite, Nev., where several remarkable golfers hit shots of the jaw-dropping variety.
Among those producing impressive feats at the Mesquite Sports & Event Complex were Brandon Jacks and Jared Brentz (pictured). Jacks became the first golfer with an amputated leg to break the 400-yard-drive barrier in competition after hitting a 401-yard blast. His record stood only briefly when Brentz, using a Bridgestone e7 ball and a 7.5-degree Krank Formula 5 driver with a Fujikura shaft, unleashed a 409-yard drive to take the title.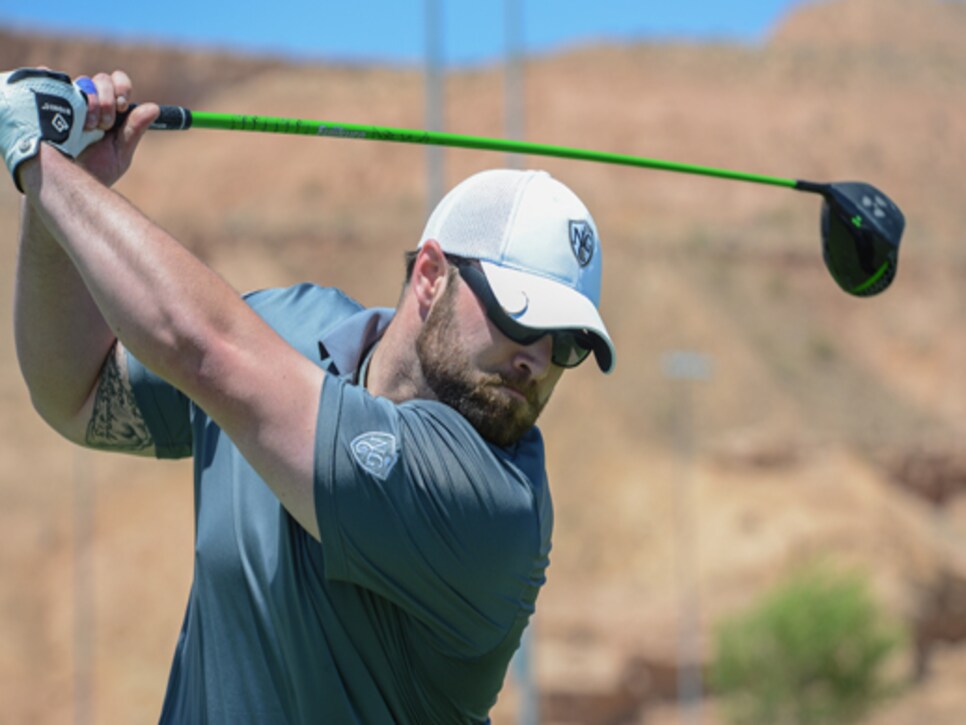 Now 25, the 6-foot-4 Brentz (whose twin brother plays for the Boston Red Sox Triple-A affiliate) is too focused on long drives to worry about his disability, although finding a place to practice hasn't always been easy. 
"I was hitting balls at Nashboro G.C. [in Knoxville] but the range was only about 280 yards," Brentz told GolfDigest.com. "The pro comes out and tells me I can't hit driver because I'm losing all his balls. When I told him what I was doing, he had me go to the first hole, a par 4, and hit there. The man's name is Jeff Page, and he became my instructor."
Practicing on that hole gave Brentz confidence he could break the 400-yard mark. "The hole is 437 yards," said Brentz, who describes himself as a "better-than-average" golfer. "I've driven the green a few times so it was just a matter of doing it in competition."
Brentz says he'll be back in Mesquite for the ParaLong Drive Worlds on Oct. 16-17. As for participating in the RE/Max World Long Drive Championship, it's something that will likely have to wait due to time and cost constraints.
Considering what he has overcome so far, those hurdles are likely to be conquered in the future as well. It's hard to imagine Brentz being unable to overcome anything.