News
Death of Kuehne family matriarch inspires Cristie Kerr to her first LET victory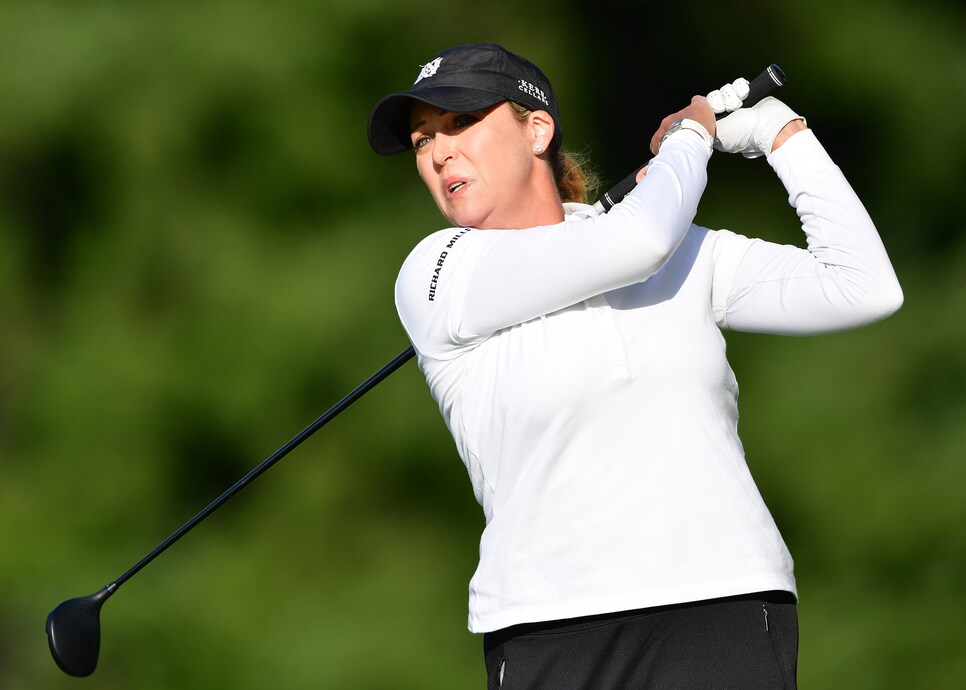 Stuart Franklin/Getty Images
Winning wire-to-wire to claim her first Ladies European Tour title at the LaCoste Ladies Open de France, Cristie Kerr spoke of the inspiration and frustration that served as motivation at Golf de Chantaco.
The tournament honored the memory of Cassandra Kirkland, an LET winner who died of lung cancer at age 32 earlier this year. Several players donated money for each birdie they made to help fund the event's cancer charity, with Kerr donating $5,000.
Kerr has raised nearly $4 million through the creation of Birdied For Breast Cancer more than a decade ago after her mother, Linda, was diagnosed and treated for breast cancer. Cristie's efforts have helped the Jersey City Medical Center start the Cristie Kerr Women's Heath Center
"I'm sorry, but f--- cancer," Kerr said after a closing-round 69 that gave her a four-stroke victory over Xi Yu Lin of China. "I'm so sorry to say the F wood, but I'm so sick of people losing people to cancer."
Kerr, who turns 40 on Thursday, also was playing with a heavy heart after learning of the death of Peggy Kuehne, the mother of a trio of USGA champions, Trip, Hank and Kelli Kuehne, who passed from cancer.
"I've been having an angel on my shoulder all week," Kerr said, having opened with a 62-64. "I was on a mission, and I got it done for them."
Kerr won earlier this year on the LPGA Tour and will play in this week's LPGA event in South Korea.