The Loop
Dear Tiger, I can't believe I'm saying this...
...but I'm glad you're back.
Pardon the interruption from travel content, but after Tiger caught some heat for his Sunday post-round exchange with Bill Macatee, I wrote the following column for this week's Golf World: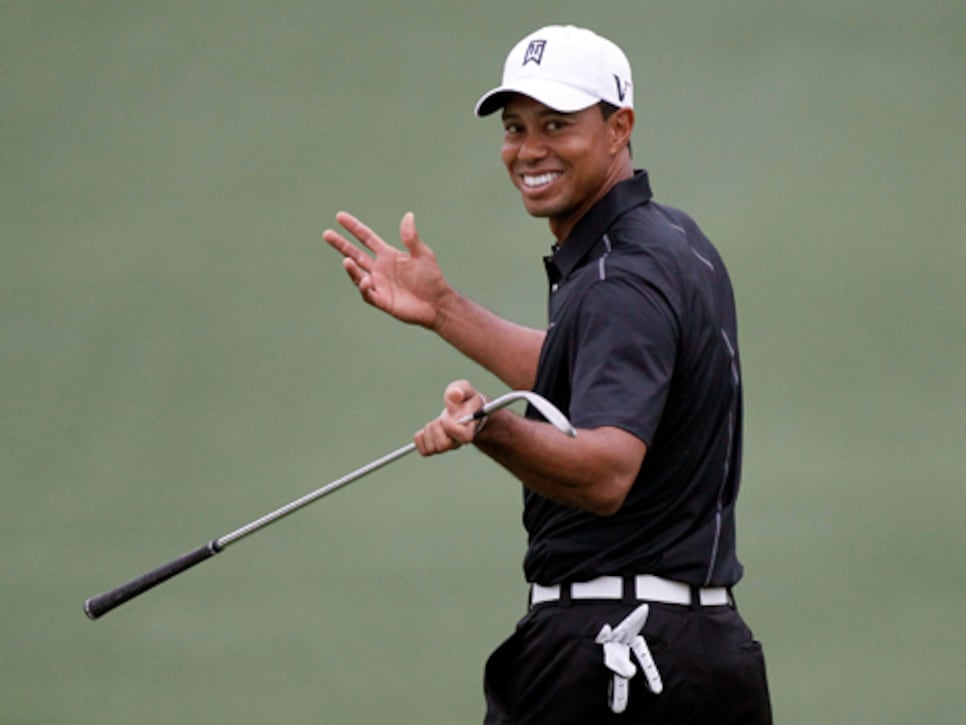 I'll admit, you had me fooled. I was among your cattle car of fans who believed you were a talent without peer inside the ropes, and equally exceptional outside the ropes. I went as far as posing you walking on water for a cover of Golf Digest in 2002, so I'll even accept the fact that I painted a panel of the facade. I'll also admit, after your personal life went to the bottom of the lake, so did my opinion of you.
On Masters Sunday, as you were mesmerizing a captivated audience, some of whom hadn't watched golf since your one-legged U.S. Open victory at Torrey Pines in 2008, I found myself rooting for you, not only to win another major, but to win by six. I wanted you to get back at me and everybody else on your list of turncoats for believing you were anything more than a kid in pursuit of history. I wanted you to get back at Augusta National for that lame lecture about indiscretions, to get back at Phil Mickleson for, well, being Phil, to get back at Ian Poulter for popping off, and get back at your PR team after it advised you to publicly humiliate yourself in that insincere and poorly presented apology to planet earth.
As you were making the turn to the 10th tee Sunday, I realized I'm over the fact that you're never going to live up to my expectations of you as a person. But shame on me for thinking for a second that you're not going to make sure you accomplish your original goal of breaking Jack Nicklaus' record of 18 majors.
I found myself rooting for Tiger the Competitor, the fiercest of my generation. There are stories about how Kobe Bryant used to beat his best friend 100 to nothing in a game of one-on-one. Well, you once beat Stephen Ames, a fellow tour pro, 9 and 8. I was rooting for the Tiger who on Sunday of the 1997 Masters teed off on the first hole with a nine-shot lead and grinded over the last putt to win by 12! You were 21, the same age as the latest kid to stand on the first tee of greatness.
Although young Rory McIlroy shot 80 Sunday, then successfully charmed the jackets off every traditional golf fan with his gracious post-round interviews, the only message he sent competitive guys like you and me is that he will be perfectly content winning three majors, making millions of dollars and riding home in private jets posting pictures to Twitter of the guy wearing what you would have considered your green jacket.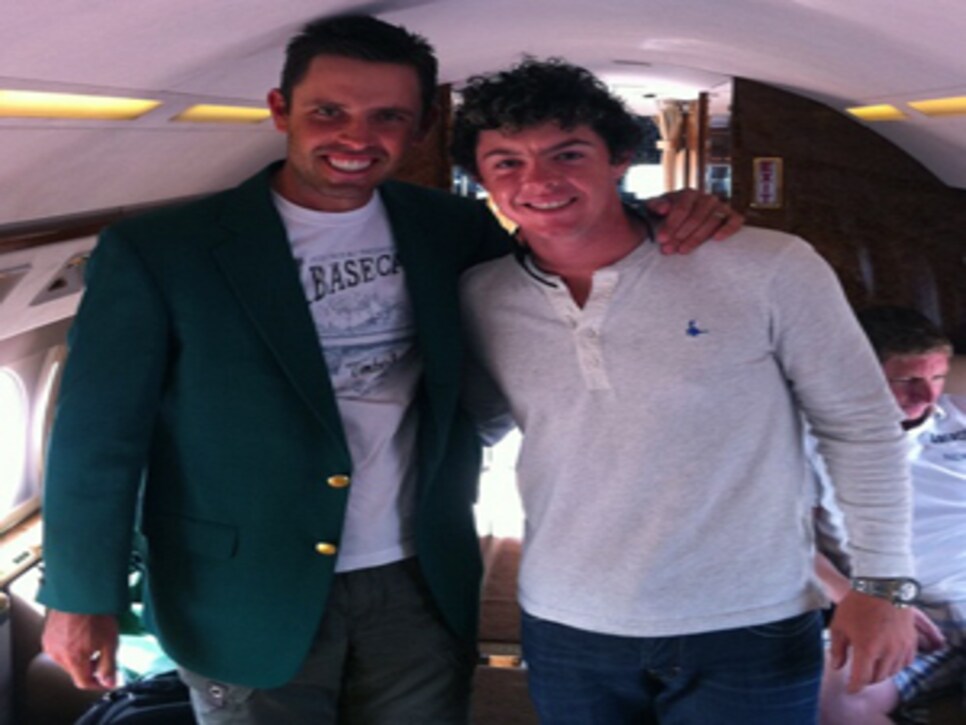 Some people have categorized your responses to a generic line of questioning as "petulant" and "smug." I've reviewed the 37-second clip. I saw the same old competitive Tiger, fresh off what you knew was a back nine of squandered opportunities, facing a few more weeks of doubts. You can't fool me anymore. You're "starving" all right—for a win. And I'm still busy digesting the fact that you're back.
*(You can call me crazy, or just follow my travels and smart-ass remarks on Twitter: @Matt_Ginella.)
Tiger photograph by Dom Furore.