The Loop
Dear Shaq, please stop Instagramming while driving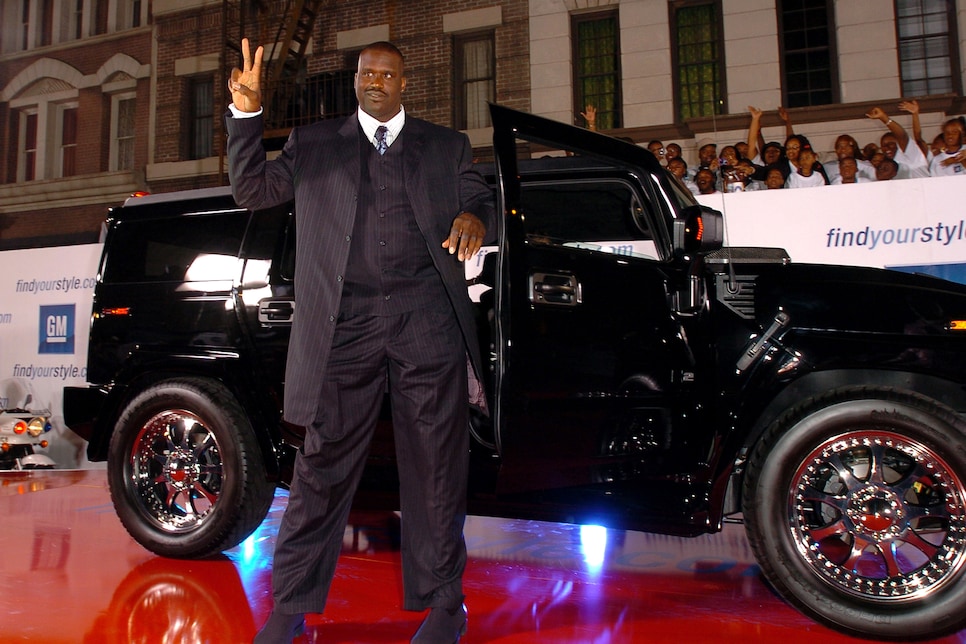 Michael Caulfield Archive
Shaq, my foo, if you keep Instagramming while driving, you're going to freaking die.
On Sunday night, Shaq posted not one, but TWO video selfies while cruising the highways and bi-ways of South Florida. The first features Shaq bombing around in a Can-Am Slingshot—a three-wheel car/trike hybrid—clad in a pair of fully tinted ski goggles at night...
...while the second featured The Big Introspective jamming to some chill R&B tones with nothing but green lights and headlights stretching out before him:
As evidenced by the #vaydorlife hashtag, Shaq also made a vehicle switch at some point during his evening roll-about, transferring to his custom supercar, which, yep, he also Insta'd himself cruising around in back in January. Damn it, Shaq:
Of all the entries in the Shaq-Drives-Around-and-Films-It canon, however, the most terrifying is his behind-the-wheel docu-series chronicling The Florida-Georgia line's unlikely blast of frozen precip earlier this winter. Part One finds Shaq rolling through a residential neighborhood singing improvised songs about snow to the melody of the seatbelt reminder beeping away in the background, because if you're going to film yourself driving around a densely populated area in the middle of snowstorm, why would you wear your seatbelt?
A month later, Shaq followed up that bout of questionable vehicular decision making with perhaps his finest work yet, sounding off on Georgia's treacherously icy roads while wearing a Cookie Monster hat as the 4WD pickup in front of him nearly spins into the ditch twice. Suck it, Citizen Kane:
We aren't here to tattle or scold, however. We just don't want to wake up one morning with The Big Street Pizza on the front page. So Shaq, buddy, in the future, if you absolutely must film yourself lip-syncing to Bone Thugs-n-Harmony when it comes on the ol' Sirius XM, please just pull over and spit those fire bars from the breakdown lane.