The Loop
Day, Spieth, McIlroy still have chance to get gold medal—if they bid high enough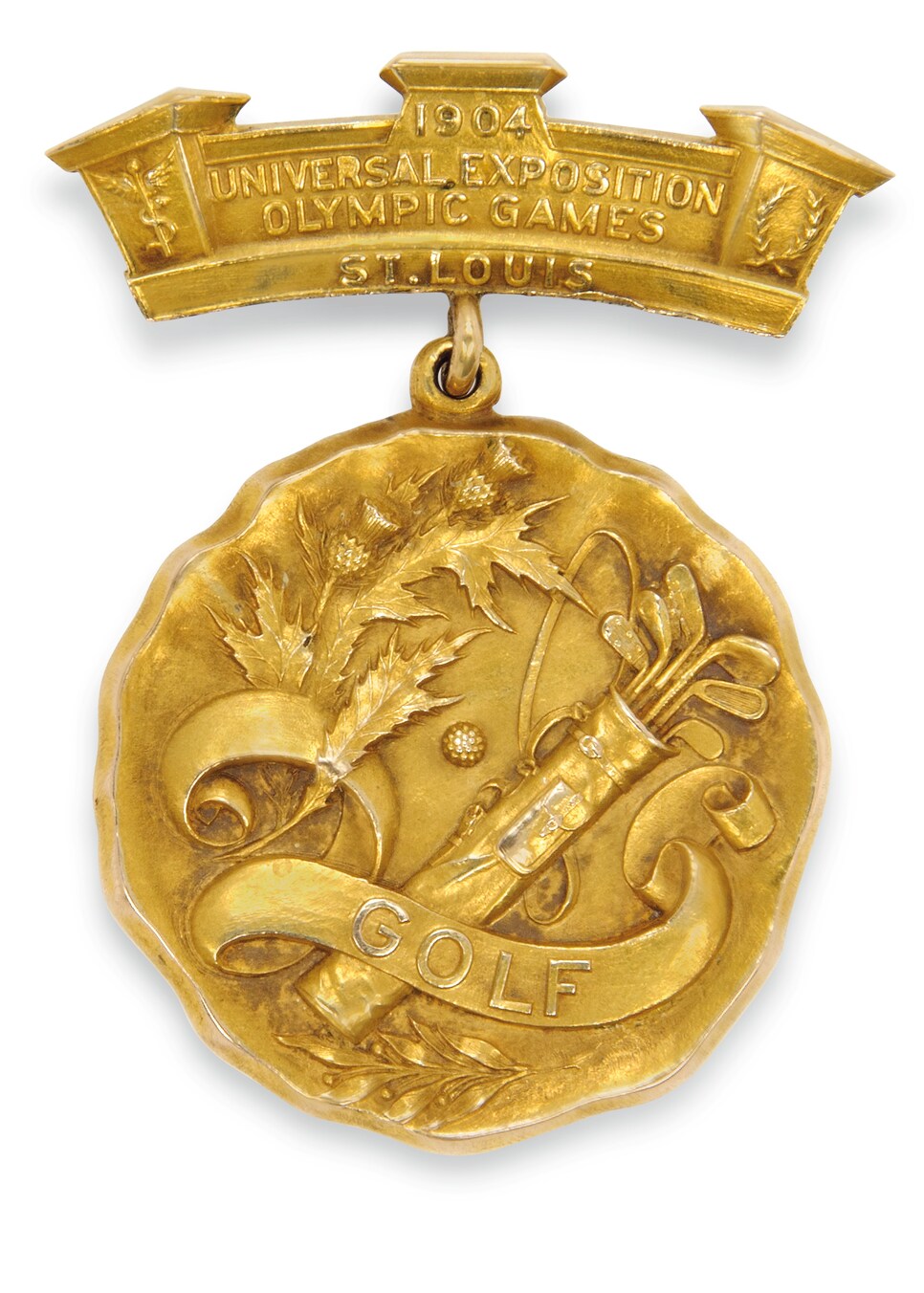 Jason Day, Jordan Spieth and Rory McIlroy all may have struggled with the decision to not go for the gold at the Olympics in a few weeks, but there's good news.
For about $40,000 they could grab an authentic Olympic gold medal in golf without even leaving their respective couches.
Christie's of London South Kensington is offering at auction in September the 1904 gold medal awarded to American Robert E. Hunter. Hunter was part of the team that won the Gold at the 1904 games, the second and last time golf was contested at the Olympics before this year's return in Rio.
The 1904 games were held in St. Louis and in addition to individual events for men and women, a team event was held with three 10-man teams competing. All three teams were comprised of players from the U.S. Hunter's team represented the Western Golf Association. Among Hunter's teammates were individual winner and two-time U.S. Amateur champion Chandler Egan, whose 36-hole total was 165. Hunter shot 168.
According to Christie's Hunter's medal is 14-carat solid gold, one of only two Olympics that awarded solid gold medals. The estimated price is £20,000-30,000. It was acquired from Skip Domingos Auctions in Petaluma, Calif., as part of a Robert Hunter estate sale.
Hunter's medal is part of what has become an annual sale called Out of the Ordinary. This year's auction will include a number of Olympics-themed items, including the torch from the Olympic relay for the 1948 Games in London. A 2015 Out of the Ordinary auction included Roger Bannister's running shoes from when he broke the four-minute barrier in the mile run in 1954. They sold for more than $350,000.
The auction items, including the gold medal, will be on display from Aug. 6 until the auction on the evening of Sept. 14. And in case Day or Spieth or McIlroy are wondering, you may place bids on site, by telephone or online by watching the auction at Christie's Live.