Day 7: Set Makeup: Make The Most Of Your 14 Clubs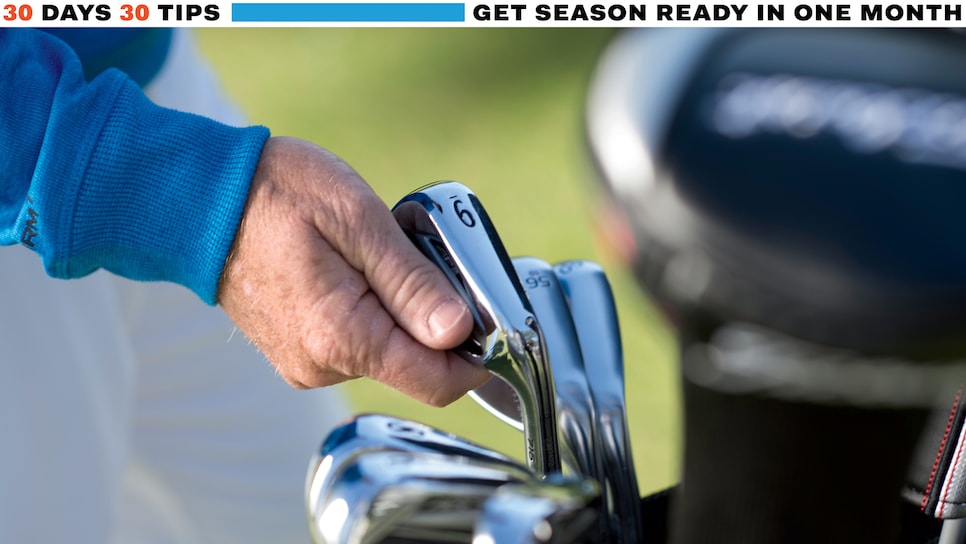 One of the biggest differences between tour pros and those who play for fun is that tour pros approach set makeup like a fishing-tackle box, picking the right lures for the fish they're after that day. Everyday golfers, however, tend to trot out the same 14 clubs time and time again, regardless of the course they play.
Set makeup is a highly underutilized bit of ammo. The proper set makeup begins with a thorough analysis of your game and the course you play most often. Here are some common areas to look at:
Driver: If the majority of your holes require a right-to-left tee shot, and you can't do that on your own, you might consider a draw-biased driver or one that can be adjusted to that setting.
Fairway woods: A 4-wood might be easier to hit off fairway than a 3-wood and could replace the 3- and 5-wood, leaving room for another club.
Wedges: That extra club is likely to be a fourth wedge that might solve a nagging distance gap in the scoring zone.
Improvement is possible with nearly every club in your bag. Perhaps the best way to think of it is like this: Your bag is the 14 friends you get to take with you during your round. Choose them carefully.