Day 28: The Best Data From Launch Monitors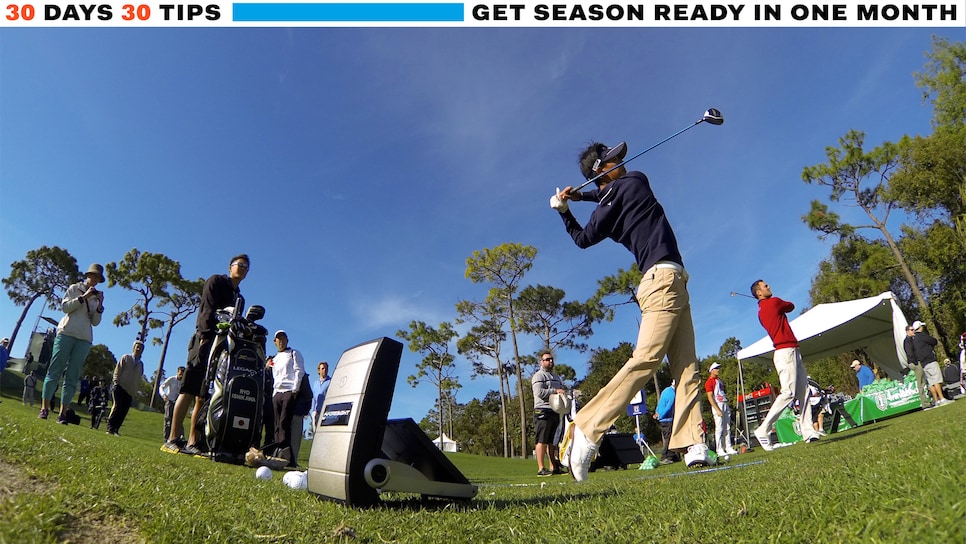 Everyday golfers are infatuated with having the "tour-pro experience," and more and more equipment makers and golf retail outlets are happily finding ways to satisfy that need. Chief among them is the use of launch monitors to give everyday golfers next-level analytics to help identify equipment that's best fit for their games.
While launch monitors are wonderful tools that provide golfers with, among other data, information on ball speed, launch angle, backspin, side spin and side angle, deciphering all these stats can be a challenge. So here's a little Launch Monitor 101.
For starters, although television announcers constantly talk about the desire of tour players to achieve "high launch and low spin," that doesn't mean that's right for you. In fact, since almost all everyday players swing slower than the guys on the PGA Tour, you may actually need more spin to keep the ball in the air and maximize the efficiency of your tee shots.
Another aspect where launch-monitor fitting for pros differs from everyday players is that it's OK for those who play for pay to fit their equipment to their best shots since they make contact with the center of the face frequently. For the rest of us, however, there's a reason we're not driving courtesy cars and that's because most of our hits are off-center. When you catch one on the screws, the numbers on the monitor may jump off the screen and dazzle you, but be realistic. Hit shots that are representative of your game, using several different loft and shaft combinations (if you have them available) and see which one brings the best results.
Launch monitors are incredibly cool toys and, in many ways, highly addictive for everyday players. The best way to get the most out of them is to have someone a fitter well-versed in how the numbers work interpret the data for you. Do that and you'll be much closer to having a true "tour-pro experience."