Day 21: An Easy Way To Find The Right Shaft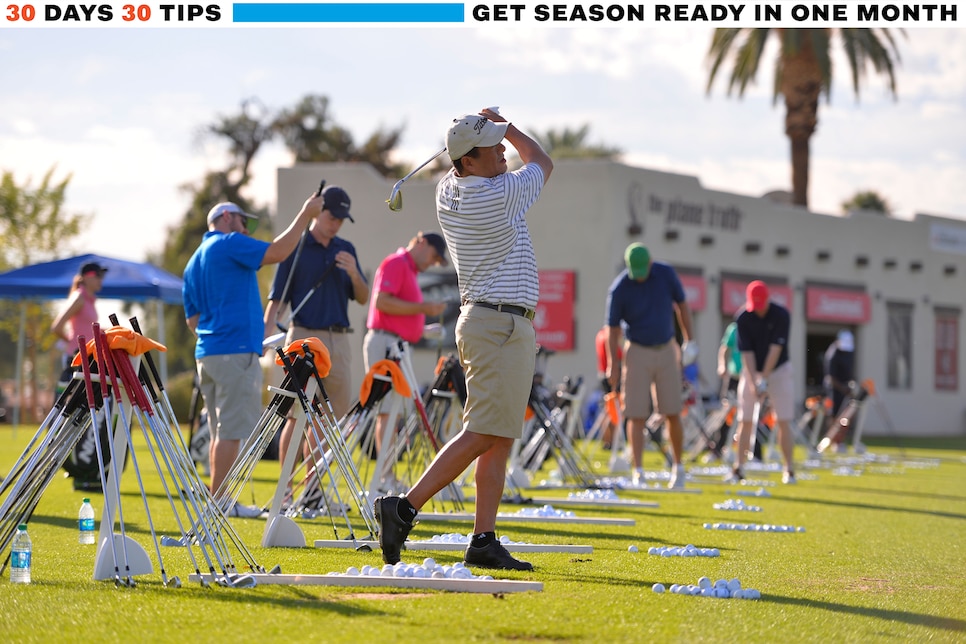 The thought process of most everyday players on shafts tends to go no farther than regular or stiff flex. However, to get the best results you need to match the properties of the shaft to your swing. Unfortunately, this remains a tough sell to many golfers.
With everyday players stubbornness and ego play a role. It's humbling for a player to hear he should be in a regular when he thinks he should be in a stiff. But they need to at least be open to try, primarily because shaft fitting is tricky. Shafts of similar weight and flex properties do not necessarily perform the same. And while some players have taken advantage of shaft fitting for their driver, few focus on the other clubs in the bag, particularly irons.
Jack Nicklaus used a regular-flex shaft in his pitching wedge and other wedges because he said it enhanced feel. But few everyday players pay as close attention when it comes to iron shafts—and they should.
"It's a little strange that while iron shots are more precise than tee shots, so few people get fit for iron shafts," says David Llewellyn, R&D manager for Mizuno, who has attempted to tackle the problem through the company's Shaft Optimizer technology—a device attached to a 6-iron that can identify two or three solid iron-shaft options from a 44-shaft matrix in as few as three or four swings.
A better shaft choice in three or four swings? Sounds like a pretty good use of time.